By Jim  Katsionis on 11 July 2017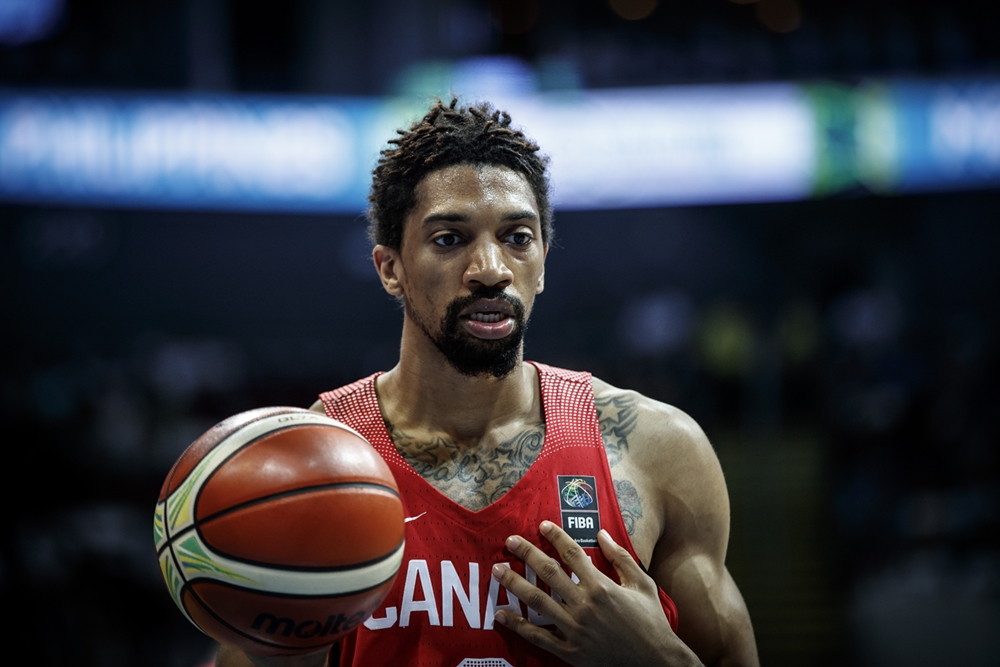 Olympiacos was struck by the NBA "thunder" losing Khem Birch overnight while focusing their efforts on finding a guard from the American market. Hoopfellas sheds the lights on certain athletes who can provide the solution, reshaping the Reds' game… 
This is the Offseason's turmoil… Just as Olympiacos had focused their efforts on finding a guard to complete their roster for the new season to a large extent, Birch's opt out "thunder" struck and he is now packing up his stuff and going to Orlando after accepting the Magic's proposal. Add to that the uncertainty surrounding Milutinov (the Spurs signed Lovern filling another frontcourt position yet), it's anything but improbable that the Reds will be looking for 4 players (i.e. an entire offseason from the beginning) in such a short time.
I have a few names on the top of my notes (a PG, two mobile-5) and  I was (unfortunately) given the chance to share them with you. Two players that played in the USA last year, but the chance of them continuinging to play there doesn't seem very good, as well as a big man that played in Europe. We will know the status of the first two come 20 July, but we should point them out, as I think Olympiacos should keep them under its radar…
Eyes open for Van Fleet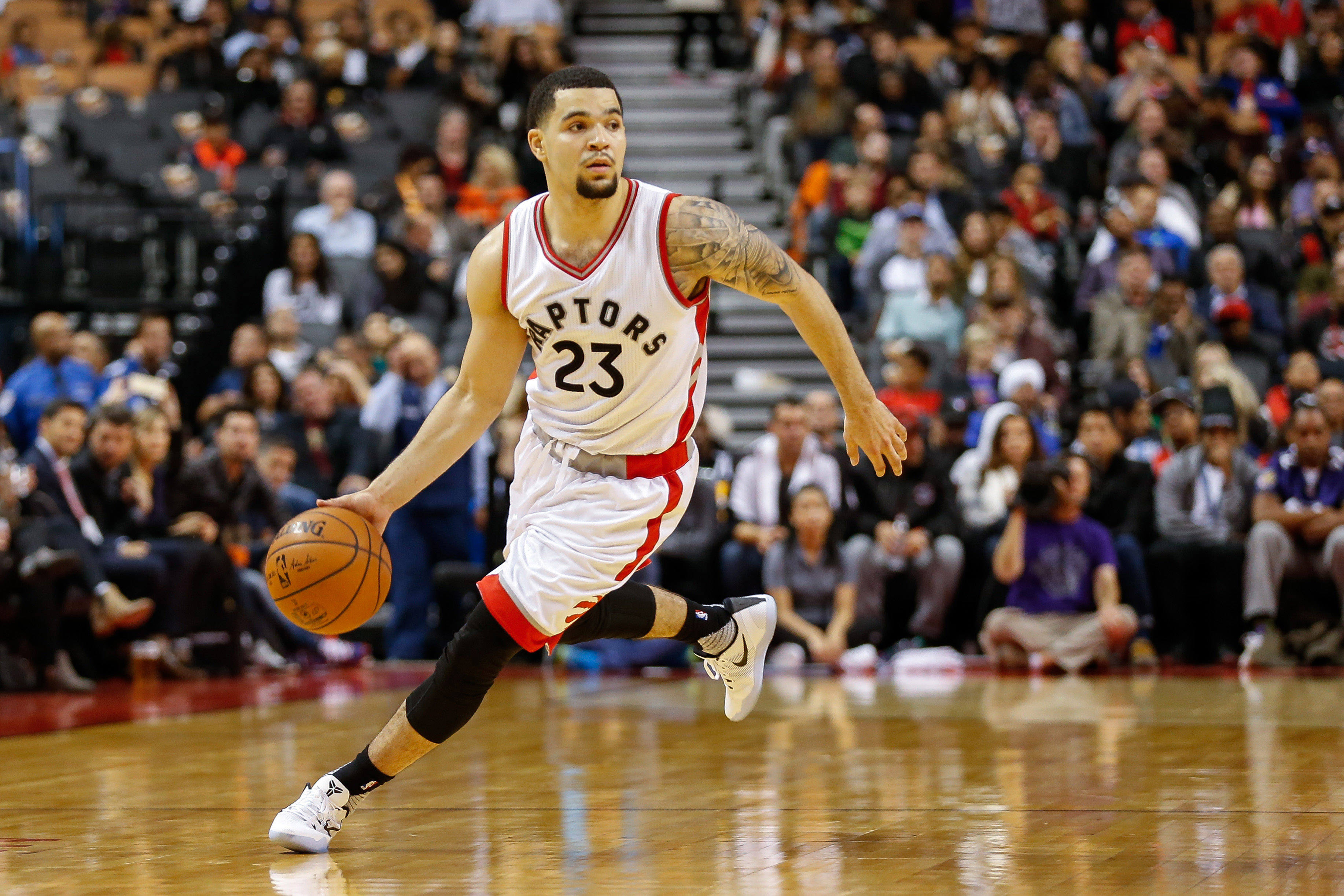 In the beginning of the offseason, as well ad during it, we mentioned the weakness of the Reds to get in the paint and execute with good conditions when Spanoulis wasn't on the floor. This problem became even bigger when Printezis got tired and Olympiacos turned into an extremely backcourt-based team on offense, which made them easy to read by opponent defenses. Spanoulis' ability to get the ball in the paint at the right time and in the right way produces chances of inside scoring, which would just disappear when he was on the bench. This can be interpreted and handled (as a problem) in several ways. Certainly the presence of a slasher, who can play one on one basketball and has vertical game assets, would be to their advantage. However the presence of a playmaker is even more important, in order for the Reds to not worry about their chances to successfully finish plays in the paint; this player would be the main source of creation after Spanoulis, and make his teammates better and more productive. This should be stressed out, especially in an offense that wants to be more balanced this year and share the points scored among more players. Olympiacos must be different, more diverse on offense, and lift the weight off Spanoulis. His 1.2 AST/TO and 55.3% AST are alarming…
I believe that within this context, a very good case is that of Fred Van Fleet, the former floor general of Wichita State (backcourt with Ron Baker). Of course I say yes to Granger, who can provide certain safeguards in terms of quality and immediate adjustment at the elite European level. However, the Reds must have alternatives. The latest news I got from Toronto say that the Raptors (after Corey Joseph moved to Indiana) have decided to invest in Delon Wright as a back up to Lowry and Van Fleet staying with the team is "50-50". Van Fleet is in Las Vegas at the moment and plays in the SL with him team. It will be good for Olympiacos to keep its eyes open in the next few days and until 20 July, when the deadline expires on the option to activate his non-guaranteed contract for the new season.
Around this time last year we were talking about Shane Larkin. We had said that it is he, not Bryce Cotton, that is the main target of Baskonia, and we had said how much we wanted to see such a PG in our teams, given his ability to make the best of his teammates and make them look better. Larkin was more experienced (he had played three years in the NBA before moving to Vittoria) compared to Van Fleet (he just finished his first year) but I can see in the Shokers guard similar abilities in running and leading an offense in an environment of high expectations.
Ο Fred VanVleet (1.83-PG-1994) δεν έχει το μέγεθος και το κορμί των Γκρέιντζερ-Χάκετ. Δεν είναι flashy όπως ο Λάρκιν ούτε έχει ελατήρια στα πόδια όπως ο Μάικ Τζέιμς. Όμως φέρνει στο τραπέζι ένα πακέτο δεξιοτήτων ιδιαίτερα ελκυστικό για τα ζητούμενα των ερυθρολεύκων το οποίο μπορεί να αναβαθμίσει συνολικά το παιχνίδι τους. Ο 24χρονος (2/1994) γκαρντ των Ράπτορς διαθέτει pure playmaking skills και μπορεί άμεσα να εξελιχθεί σε έναν από του πιο ικανούς PnR-PGs σε ευρωπαϊκό επίπεδο. Η ικανότητα του να τρέξει αυτές τις καταστάσεις επίθεσης (PnR) είναι σπουδαία. Μεγάλο του όπλο του εξαιρετικό ballhandling, ένα από τα όπλα τα οποία τον βοηθούν να σκανάρει τις εκάστοτε προοπτικές  που του δίνει η συμπεριφορά της άμυνας μένοντας κοντρολαρισμένος όσο τη σκανάρει με ντρίμπλα, περνώντας πιο βαθιά. Playmaker που μπορεί να είναι αποτελεσματικός τόσο στο μισό (είναι η καλή του «ταχύτητα») όσο και στο ανοιχτό γήπεδο.
Fred VanVleet (1.83-PG-1994) has neither the size nor the constitution that Granger-Hackett do. He isn't flashy like Larkin nor has he springs under his feet like Mike James. However, he brings to the table a skill package that is particularly appealing to the Reds' needs which can upgrade their game in total. The 24-year-old (2/1994) Raptors' guard has pure playmaking skills and may immediately evolve into one of the most capable PnR-PGs in Europe. His ability to run these offensive situations (PnR) is outstanding. His excellent ball handling is his great weapon, one that allows him to scan the possible options he has depending on the defense's behavior by staying in control while scanning and dribbling, moving deeper. A playmaker who can be effective both in the half court (it's his good "gear") and in open court.
Efficient is the word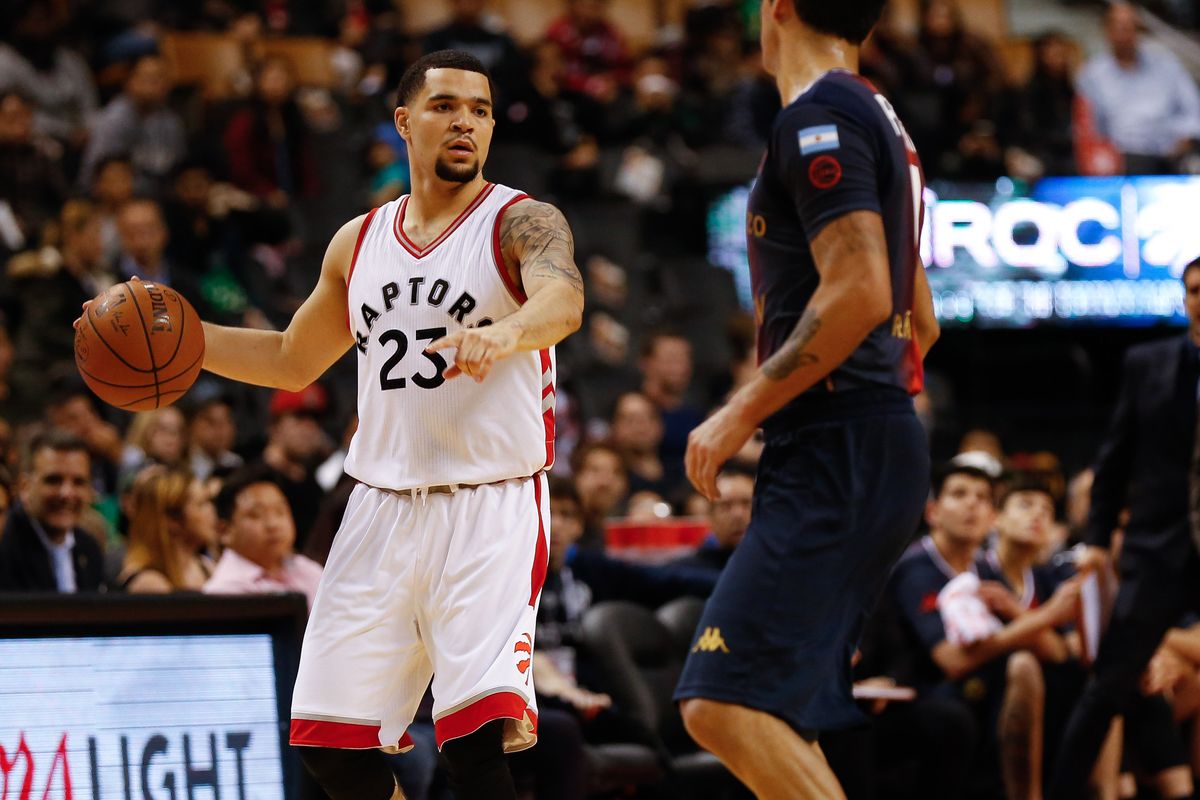 Efficiency. This is the word that describes VanVleet's game. He has this balance between scoring and creating for his teammate and a speed in decision-making, a field in which he is particularly effective regardless of the offensive context. We can assess his execution from behind the arc with a similarly positive way. He is equally effective shooting from position or after dribbling even though in the NBA his size and athletic package are not the best basis to create space between himself and the defender. He doesn't hesitate to look for contact (a great advantage for a guard at this level of European basketball). His tough-guy persona (his father was a grug dealer, murdered whrn Fred was only 5 years old, it's a long story..) in general fits perfectly next to the composed game character of a player who was always an outsider and brought down predictions and stereotypes. Despite lacking some of the tools upon which to build an efficient shashing behavior (especially in the NBA), his aggressiveness and familiriaty to execute on or after contact, forced defenses to keep his drives in mind.
The fact that a guard may not have the size, the long arms (6'2") and the superb athleticism (ok, absolutely no relation with Waters for any amateur who thought about it) doesn't mean that he is not a good defender. Quite the contrary… VanVleet is a pretty decent defender especially when it comes down to following the rules of team defense. He is aware of his position at any time and he has the composure to move properly and timely in defensive rotations (although his short arms are not helping with the properly contesting every shot despite him being there at the right time). Decent in putting pressure on the ball. His strong upper body is another advantage. Wichita State once built their entire defensive tactics on the ability of the Van Vleet-Baker pair of guards to push the ball and their opponents' offense away from the Shockers' basket..
All in all.. Forget all the above. There are tens of Americans guards out there whose characteristics are similar to Van Vleet, maybe not in their entirety but in certain aspects of the game. However, this particular player didn't just happen to pop into this page and your screens today. His uniqueness  lies in another level, the one regarding his character both on and off the court. A High IQ-High Character winner. The winning culture accompanying him, the result of his clutch performance at the end of closed games, and the leadership that his presence may bring along in a good European team aren't assets easily detected in similar cases of players at this age. Coach Sfairopoulos is there (Las Vegas) and he can have a clear picture of the player..
Thomas Robinson would be an upgrade to the excellent Khem Birch..
Khem Birch left Olympiacos out in the cold and had his NBA dream come true since he accepted the proposal of the team of his youth, Orlando Magic, and will be moving to Florida. I confess my true respect for the Canadian. He was the big man that I would have chosen for Panathinaikos two years ago, when "Sale" brought Vince Hunter. His presence graces our lists and Olympiacos made a checkmate move getting his signature. For a bit more than half of last year's season, Birch was maybe the best defensive player in the Euroleague, locking down Olympiacos' paint and showing remarkable consistency. The epitome of Value/money choice. The performance of the Canadian, a European rookie, then got worse while Milutinov's got better, who gradually and up to the end of the season was a pillar of the Reds' offense, forced coach Sfairopoulos to match the Serbian with Spanoulis for more minutes, a choice that significantly reduced Birch's offensive productivity. It is certainly a tough blow for Olympiacos, however, I'm just as certain that the team can replace him (everything else aside, they did not get a small buy out for such a contract).
Former Bill Self's favorite in Kansas and Νο5 of the 2012 draft, Thomas Robinson, may be one of the best possible choices for Olympiacos' "5" position at the moment. He is a player with all the tools to star in European basketball and, above all, to be assimilated in Olympicos' environment. At the age of 26 and after a seson with the Lakers he is now mature enough to understand that it's possible that he will never become the star he hoped to become when, during his third year in college (right before he declared for the draft), he made the impressive step up that brought him to the lottery (17.7 PTS-11.9 REB, he even improved his free throw numbers that has been traditionally and up to now his weak point). Six different teams in six seasons is too much… He really wants to stay in LA but even without Tarick Black (the Lakers waived him, another good case for Europe as I have told you in the past) it is still doubtful whether they are counting on him. His hustling was good, however, looking at a cold look on his numbers showed that LA were at -12.2 during his minutes on the court, which, of course, was the result of several other factors and not exclusively Robinson's presence.
Robinson (2.06-F/C-1991) is a gifted player who can impress in the "5" position in Europe. His huge wingspan aside (somewhat more than 7'2") that tops his good physical/athletic package, he stands out for the non stop motor that he brings on the court and the aggressive character of his game. He is dynamic in his every action which helped him a lot in the big league. For instance, even though his low post game lacks sophistication, his tendency to be very aggressive, using his body to win some space in the paint against the defense, gave him the chance to be more efficient in these situations. He is excellent in running the court and playing above the rim. A good rebounder, European teams will have a hard time keeping him away from offensive rebounds (an important factor that is required in Olympiacos' game). At the same time, he is anything but an insignificant midrangejump shooter that can be combined with his excellent ability, for a player of his nature, to put the ball on the floor.
Robinson's most shiny asset in the eyes of the Reds' staff is probably his ability to defend efficiently in both lines of the court. It's a gift that open Yianis Sfairopoulos's defensive options and a key factor for his choice. In switch defense, Robinson has the ability to stay with the guard until the end. His characteristic intensity and good footwork can also make the difference in team defense, something that Robinson could improve on. Interpreting his game into the European context, his biggest drawback will be to keep himself in control. He is often led to turnovers by his enthusiasm, his will to bring out every ounce of energy and good fairy for a ballhandling "5" that turns into a wicked witch in the blink of an eye. Staying in Europe and playing with closed European defenses may help him improve these things. All in all, his package is tempting. Not even he knows (as he recently stated) what Free agency in NBA (UFA) may have in store for him. In any case, even if it's not this year, his moving over to this side of the Atlantic seems to be getting closer for the former Jayhawks star..
A look over at the affordable Octavius Ellis is required..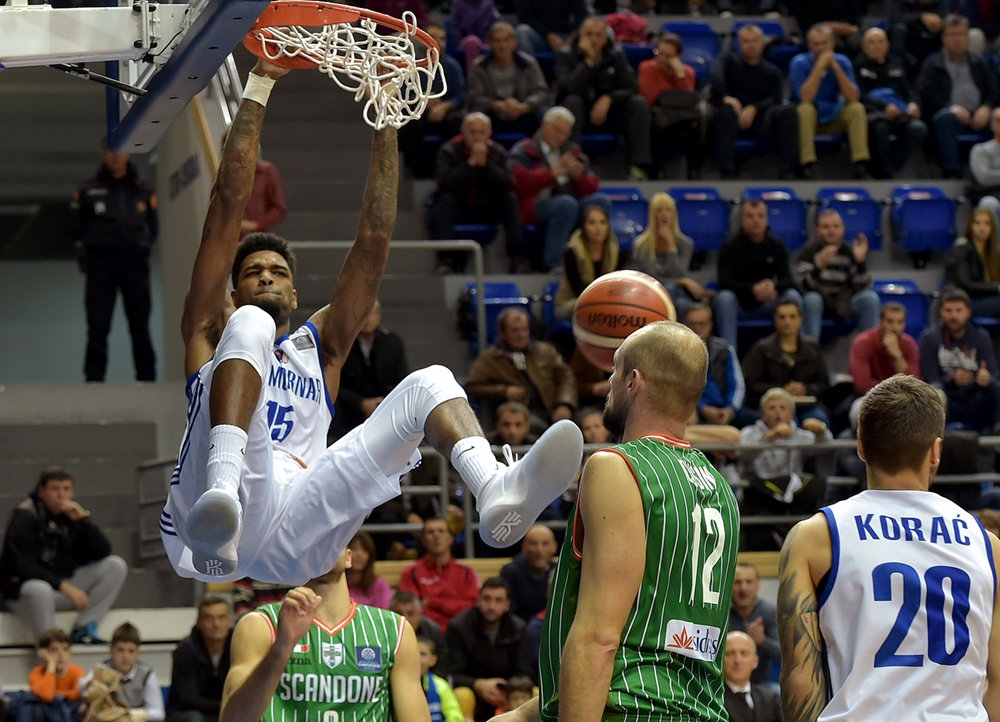 An extremely interesting case (the ABA fanatics among you probable know him) for the Red's needs is Octavius Ellis (2.08-C-1993). Mornar Bar's 24-year-old center from Montenegro is a case close to Birch or Anthony Gillm for whom we talked a little while ago. And when you have the know how (method, knowledge, excellent integration in a winning environment, experiential learning next to the evolutionary tool called Spanoulis) to develop such players, I think that you have to evaluate a case such as Ellis is with the possibility that Olympiacos can save quite a bit of money that can be invested somewhere else.
Ellis was part of Mick Cronin's Cincinnati Bearcats in the years (that means from 2006 onward) that the program changed their game philosophy cutting the ties with Bob Huggins's particularly "physical" and spread out pressure defenses to favor a low pace game (strictly half court) and a philosophy based on half court defense, automated defensive rotations and cooperations while it often included zone defenses and fewer forms of press. Ellis is an ultra-athletic big man whose package in the first place meets the basic needs of the Reds.  Εlite rim protector, length (7'3" wingspan) and very fast limbs, very good timing in blocked shots, excellent agility that makes him very good in defense in both lines, timing and offensive rebounding. Above all, he is a young player with very good prediction, provided that he will be quickly integrated in an environment like the one of the Reds, in which he will work and learn from the best.
His offensive game shares the similar basis with Birch's, as he is not the type of big man to ask for the ball in the offense. He lives from the offensive rebounds, cooperation and guards (and his very good runs in transition situations). Dynamic finisher around the basket. His ball handling is constantly improving but his confidence frequently backfires, as when he has the ball in his hands he sometimes turns it over. Reliable free throw shooter (although he lacks outside execution). Extra stressing here. A big man with the ability to score free throws is very important as it allows you to keep such players (very capable in one on one defense that factors a lot at the final on the court during the final minutes of a close match. His intensity level, especially in the backcourt, is excellent. He has very good recovers and can immediately upgrade the team defense with his package even at this high level. What could be considered as his drawback right now is his lack of experience, stemming from the background he has as a player. Add to that not all mobile big men are "Lasme" in terms of perception and IQ to adapt immediately in every new stimulus.
For the new season, Olympiacos counts on Nicola Milutinov to be the main player at the "5" position (if everything goes asplanned). This is what the planning and the Serbian's improvement at the end of last season dictate. It is precisely this condition that seems very good for the Reds to invest in a player like Octavius Ellis who will be coming from the bench as a game changer in terms of tempo as well as defensive philosophy (e.g. Pick & Roll defensive approach) starting on the basis of a second role and fewer minutes behind the first center. I personally like his prospect in the Reds's environment quite a lot…
P.S: Crvena Ζvezda is in a truly difficult situation right now.The team has only managed to pay 4 montly wages to the players and three to the coaches. It goes without saying that they intend to sell players as well as that they will have a new team in the new season. Yes, Guduric is a catch for several European teams…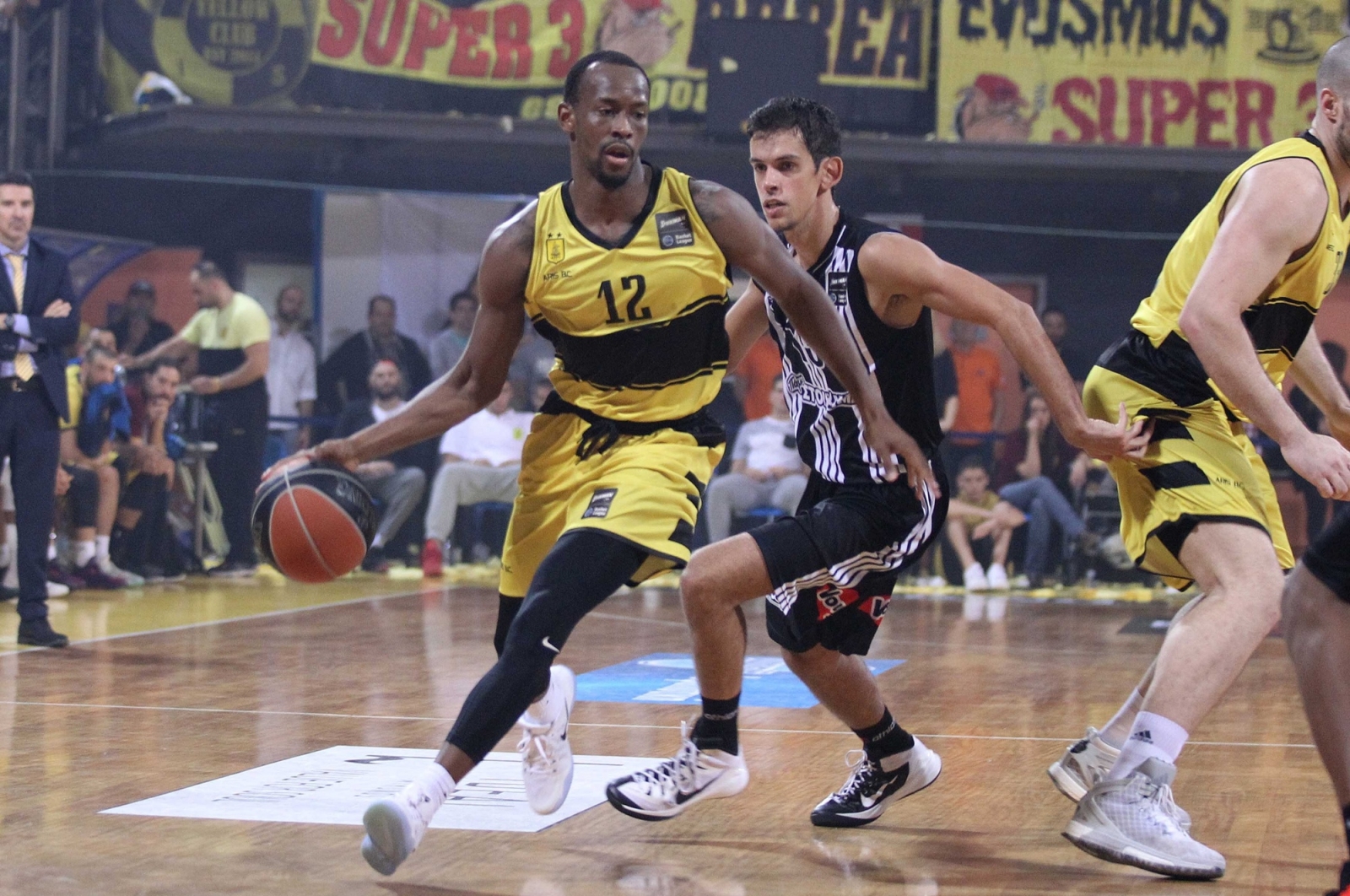 P.S1: As it turns out Will Cummings really was a steal for Aris although the old-fashioned offense of the Yellows in the last season didn't help him in terms of context.  Being trusted by David Blatt is not a small thing..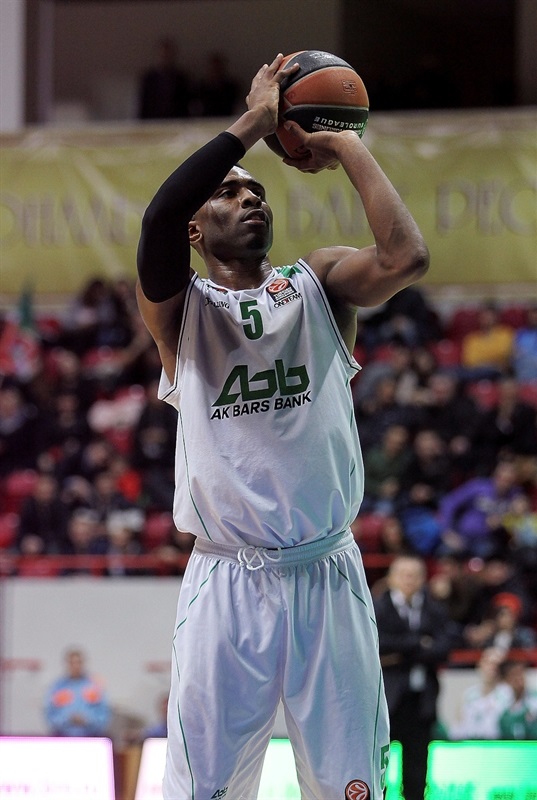 P.S2: Keith Langford is an excellent player and a "star" of the European basketball… Yesterday in our talk I told you that he has a special (for the Americans, not for us) philosophy regarding his course and the evolution of his carrer. He leaves no money on the table. Good proposals from teams would offer him higher goals game-wise, sure. Of course… No disappointment for the Greens' fans. We had written so earlier on. The vision of this page for Panathinaikos includes a much more fundamental form of offense that is based on well-worked ball movement and includes movement and simultaneous actions in both the strong and the weak side. If Pasqual envisions (as opposed to last year) to present something like this, the so called "ball stopper in offense" Keith probably wasn't a good fot. On the contrary, he would have been excellent for last year's offensive style of the Greens… Panathinaikos needs to find the right "piece". Not the super hero. The "system" itself will take up this role. And if we get "there" (not an easy task), I guarantee that you're going to like it..
Translated by: George-Orestis Zoumpos