Around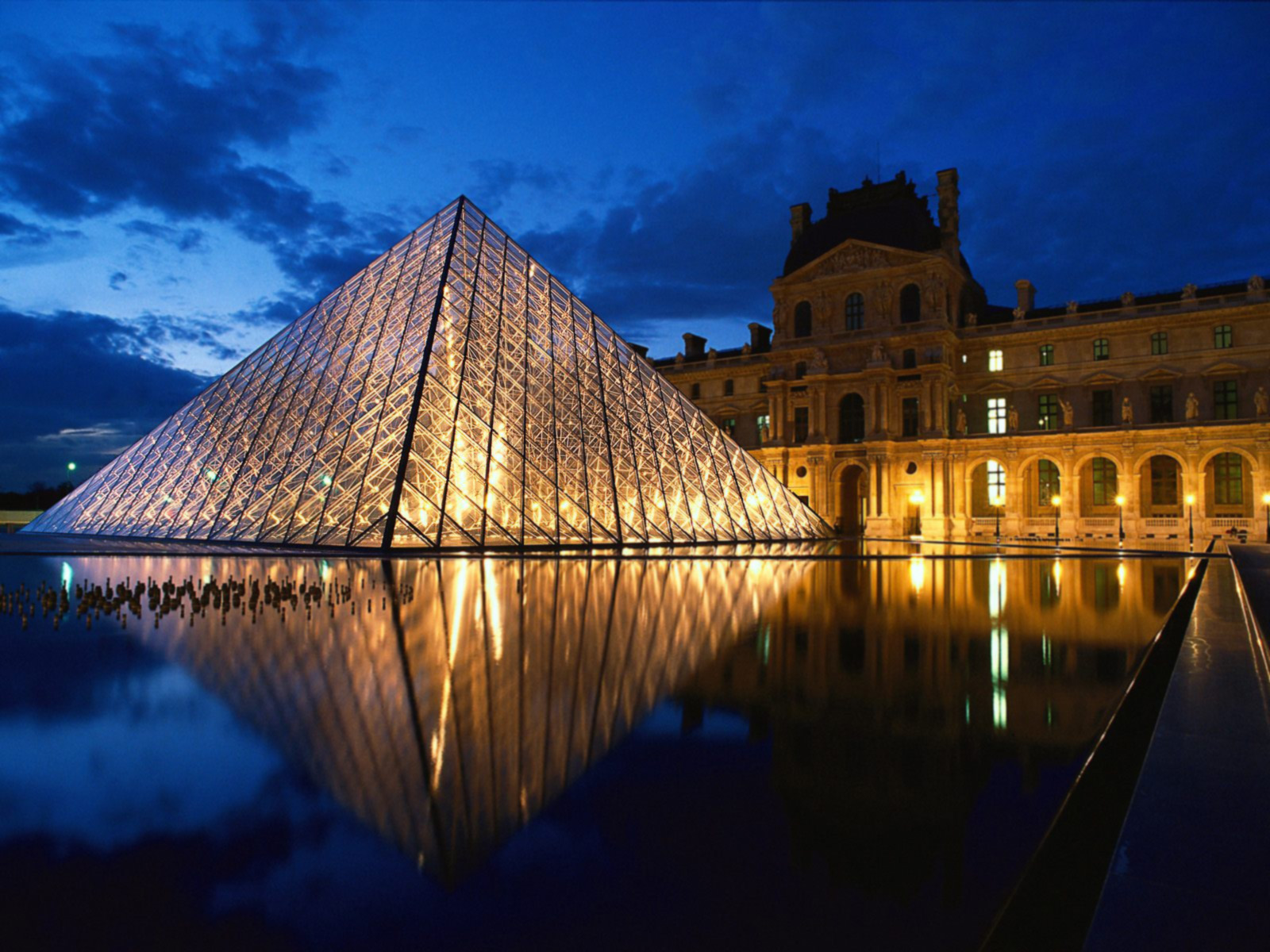 Europe…
By Jim Conway on 9 May2017
A few days before the Playoffs start in most leagues and ten days before the Euroleague F4 Hoopfellas gets the chance for an exciting trip around Europe.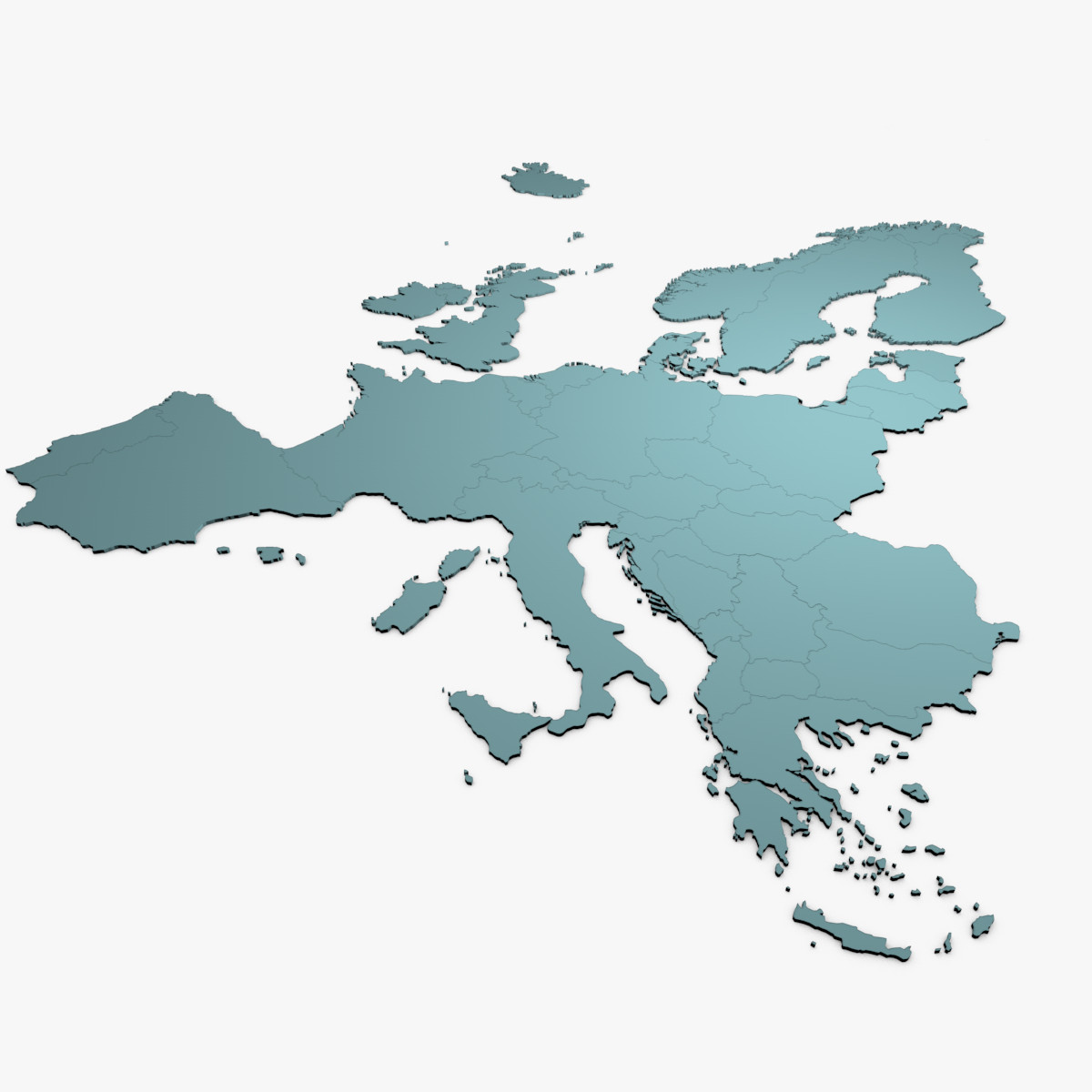 I think that this is a good time for a trip around Europe, a category of posts that approaches more than any other the original character of our page, when we were aiming to become the "internationalist" of Greek basketball internet in the beginning of the '10s. For me this is one of my favourite categories of posts as it is diverse in its subject and comments, and it has lots of "basketball essence". Let's begin our journey…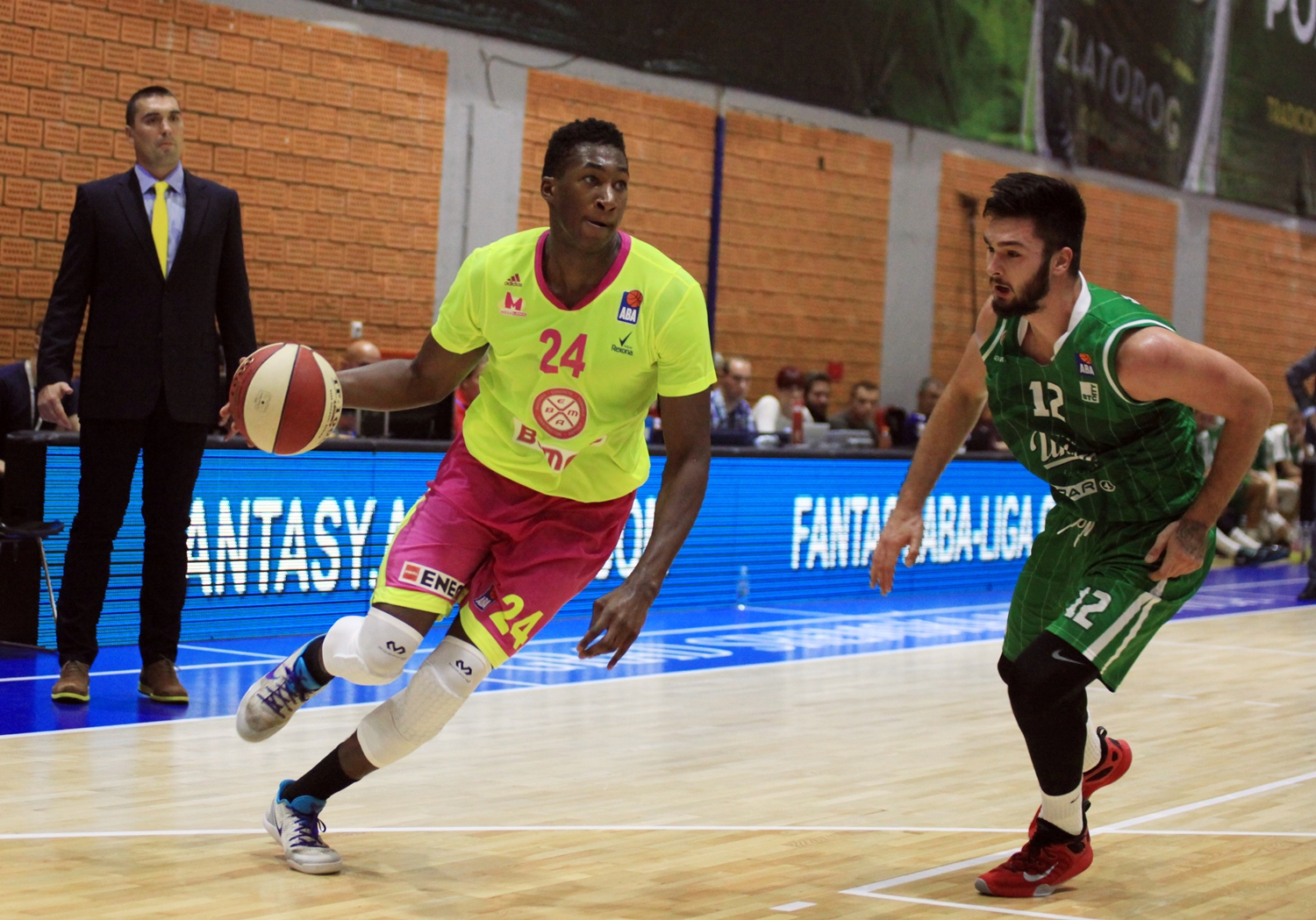 A while back I had talked about Mathias Lessort,  who was one of the decisive factors that led Nanterre to the FIBA Europe Cup crown (especially in the game versus USAK in the beginning of the post season, where he destroyed Auguste and had 21 points and 12 rebounds in 21' in the French team's triumph). Today is a good chance to take a first look at another young Frenchman, a possible 2nd rounder according to this year's draft predictions, Alpha Kaba of Mega Leks (Misko…). The 21-year-old (2.09-1996) F/C has a huge wingspan (7.5′.25) has a great body and finished his second season with the Serbian team, as he is now considering moving to the other side of the Atlantic. Kaba has the tools to develop into a great PnR big man (he properly sets up his screens, he has the ability to dive, he is a strong finisher, his agility on defence is satisfactory, and he can defend on both lines of defence). He also has the potential to become a shooting big man by working on his shhoting. He is not a "raw" low post player, as he seemed to prefer the face up game from a younger age, and all the attributes that would make him play at the "4" position (in Serbia he played at "5"), and that's why his post game has not been worked on. He is an excellent rebounder, who works well with his hands (as opposed to his positioning) and has an innate ability to go in the opponents' passing lanes (from 3/4 defence low, within a pass in total), even if he has a long way to travel when defending away from the ball.
He is a young player that is still developing and that's why he has great potential, but he can ups and downs within a very short time (I saw it many times within a few minutes of a game). For example the chance of him fumbling the ball when receiving it, or missing a seemingly easy lay up is always there. However, his physical package is great, he is a good athlete and in total, his versatile game can be interpreted well in the environment of today's NBA. A person close to the firm that represents him already told me that there is strong interest in Kaba from a Spanish club.
Aussie Spider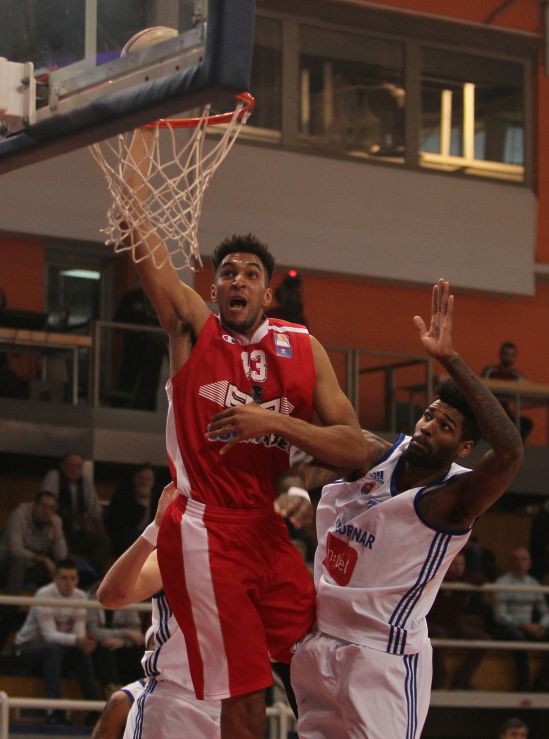 Jonah Bolden has caught the eye of many professional teams, despite the way he left the USA and UCLA (he left his University team believing that his game would not improve there, as he played close to the rim, whereas he wanted to play at the "3" position). The 21-year-old Australian forward (2.08 with 2.23 wing span…) of FMP has a quite productive season in the ABA this year (12.9 points, 41.9% in three-pointers, 7.2 rebounds, 1.8 assists, 1.0 steals, 1.0 blocks) and hopes for something better from the deep end of the second round of the upcoming draft.
Even though we have to wait until June, Bolden may be –all things considered- a smart choice for a Euroleague team. The only point of concern may be his determination to commit and freeze, at least for the time being, his American dream (that's why the draft will play a major role, many consider him a sleeper)… The Australian player is defensively versatile, he has good timing in blocks (he is great in total in the above the rim game), and he works and fights for offensive rebounds; he is also a great outside shooter (in his last game against Cedevita he had 7/7 three pointers), which may be a factor for him in moving up the draft places. He is a super athlete that needs to build and control his upper body. Control is the operative word for Bolden mainly in his mentality. This is one of the reasons he has been called "naive", "turnover prone", whereas his motor varies depending on the night he's been having. However, his package is very interesting and depending on how the night in June goes and his will to cross the Atlantic, Euroleague teams should consider him. Just think: a very long and athletic forward, who can shoot and defend in every inch of the court (his footwork may be improved further) and match many of the good above the rim players of the biggest European competition. He is good, raw material.
New "blood"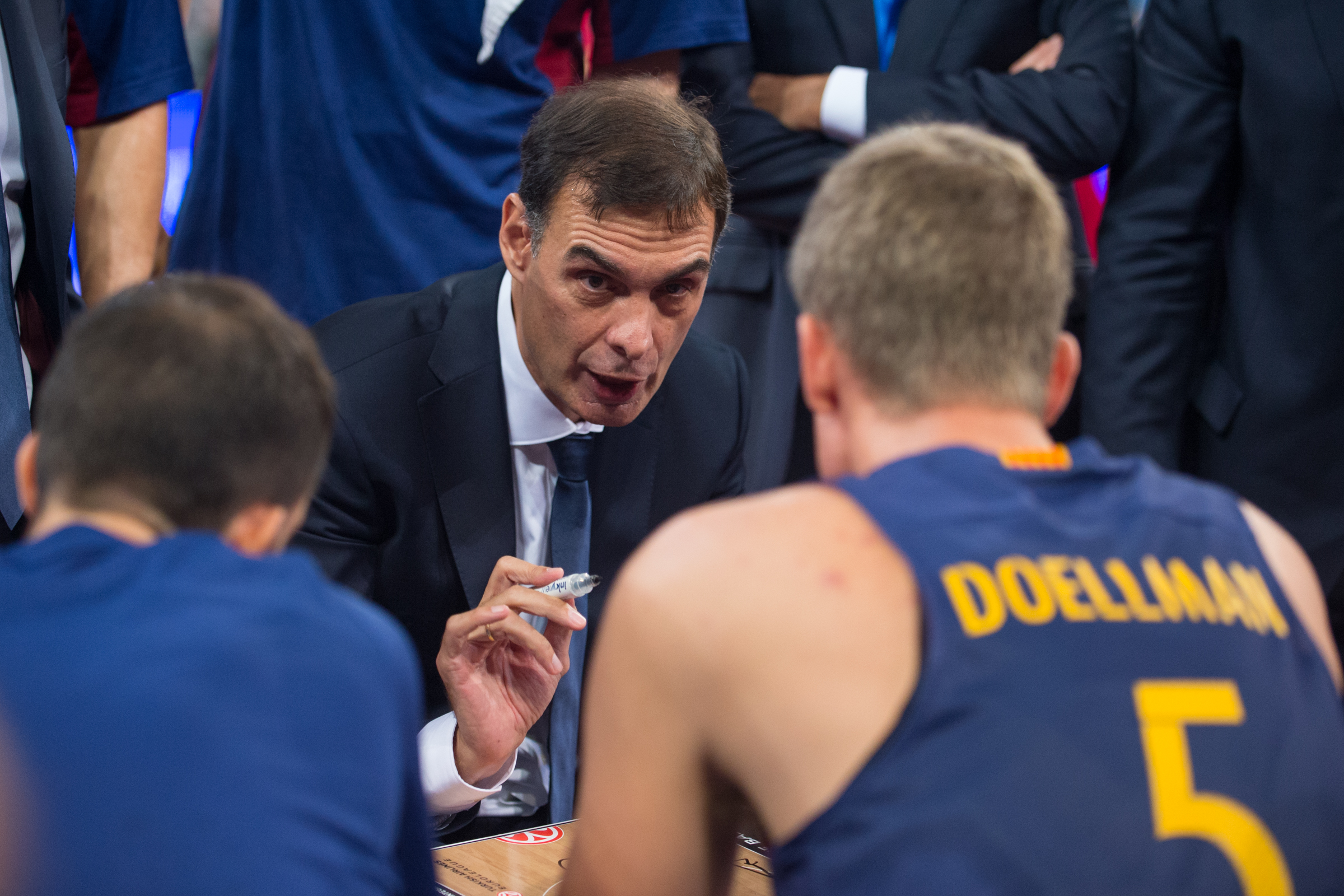 Barcelona have started playing and –most important- feeling better, after leaving what happened in the Euroleague behind them. It is very important that the Blaugrana have started playing e n t i r e matches in a row (which they didn't do and finally cost them in the season) by being efficient in both ends of the floor, which has psychologically "liberated" them. Coach Bartsokas it trying to prepare his team as best as he can for the ACB Playoffs (third place, 21-9 record, they are closing the regular season with two games, against Tenerife at home and Obradoiro on the road), and constantly having in the back of his head the very important summer that is upon them.
The "Mason" is sharing playing minutes among the entire roster as usually, and tries for every player to have playing minutes in the double digits. This year's Barcelona is undergoing a very important, albeit necessary, transition period in its modern era and, as our webpage has pointed out in the past, this effort to change the team's "DNA" was not going to be easy. I have the feeling that the coach (we should be proud that such a big club turned to a Greek coach) will stay true to his initial declaration of inserting new blood to the Barcelona environment, seeing that this is the only way to lead the team to success. I am with him 110% on that. The "Blaugrana" need changes, new blood, fresh faces that will lead them in their new era. They need to turn a new page. This is what the coach has been working on. So, I think that it is not very possible for Barcelona to acquire 30-plus players, who are quality players but have reached their potential… At this stage, it is essential for the team to start playing together again and for some of the younger players to pass the tryouts and upgrade their role and minutes, thus making them a part of the core for the next season. As I mentioned before, the forward duo of Vezenkov-Eriksson is working towards this direction. Alexander Vezenkov is in great shape and is now playing with much more confidence, whereas the Swedish player realised that having Navarro's picture over his dead is not enough and he should do more things like he does, in order to play for Barcelona. In the last three games, the Catalans have 88.3 points on offence and they concede only 65.0. They have 19.7 assists and just 9.7 turnovers; at the same time they are close to 40% on three pointers. Vezenkov scores 11.3 points with 77% on two pointers and 44.4% on three pointers in just 20.3' and Eriksson scores 11.7 points with 83.3% in two pointers and 50% in three pointers in 21.7'. Coach Bartsokas knows that for the new season Ribas will be available, and he and Claver-Diagne (who holds a Spanish passport) may fill all the Spanish places in the roster. At the same time the Catalans will bring the Latvian Rodions Kuruks (2.06-F-1998), a projected 1st rounder, to the first team, and possibly Peno as well; the players on loan (Hakanson, Garcia) will also be assessed in order to boost the young core of the team. There are strong rumors that Barcelona have Stefan Markovic very high on their list and that CSKA are preparing (according to a Malaga reporter) a very good (in terms of wages) offer.
Korkmaz is upping his game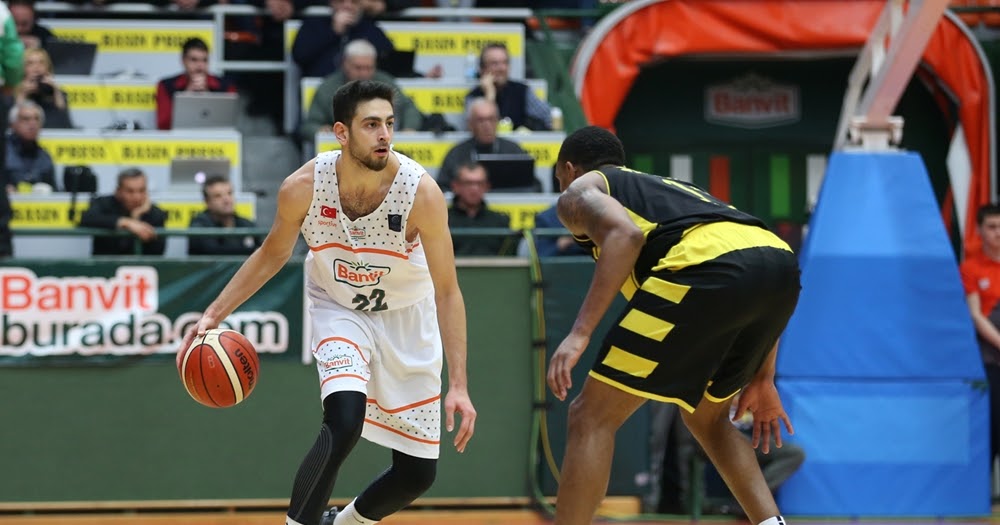 I am glad to see Furkman Korkmaz (1.97-G-1997) finding a major role in a quality team like Banvit (his minutes on the court have doubled), who have loaned the player until the end of the season from Anadolu. The 20-year-old Sixers draftee was decisive in Banvit's final stretch in the CL both in the series against Ludvigsburg and the semifinal against Monaco. Two days ago he scored 28 points (plus 10 rebounds) against Buyuksehir. Maybe the tile of the "Turkish Navarro" weighed hard on him, but Korkmaz has great potential. He is long, and athletic, he has the killer's instinct. The difference is that Navarro was even more audacious and mainly that he had a steel will to be the best, which, to be honest, today is very rarely found in young players that have the ability to go far in their career.
Shooting DNA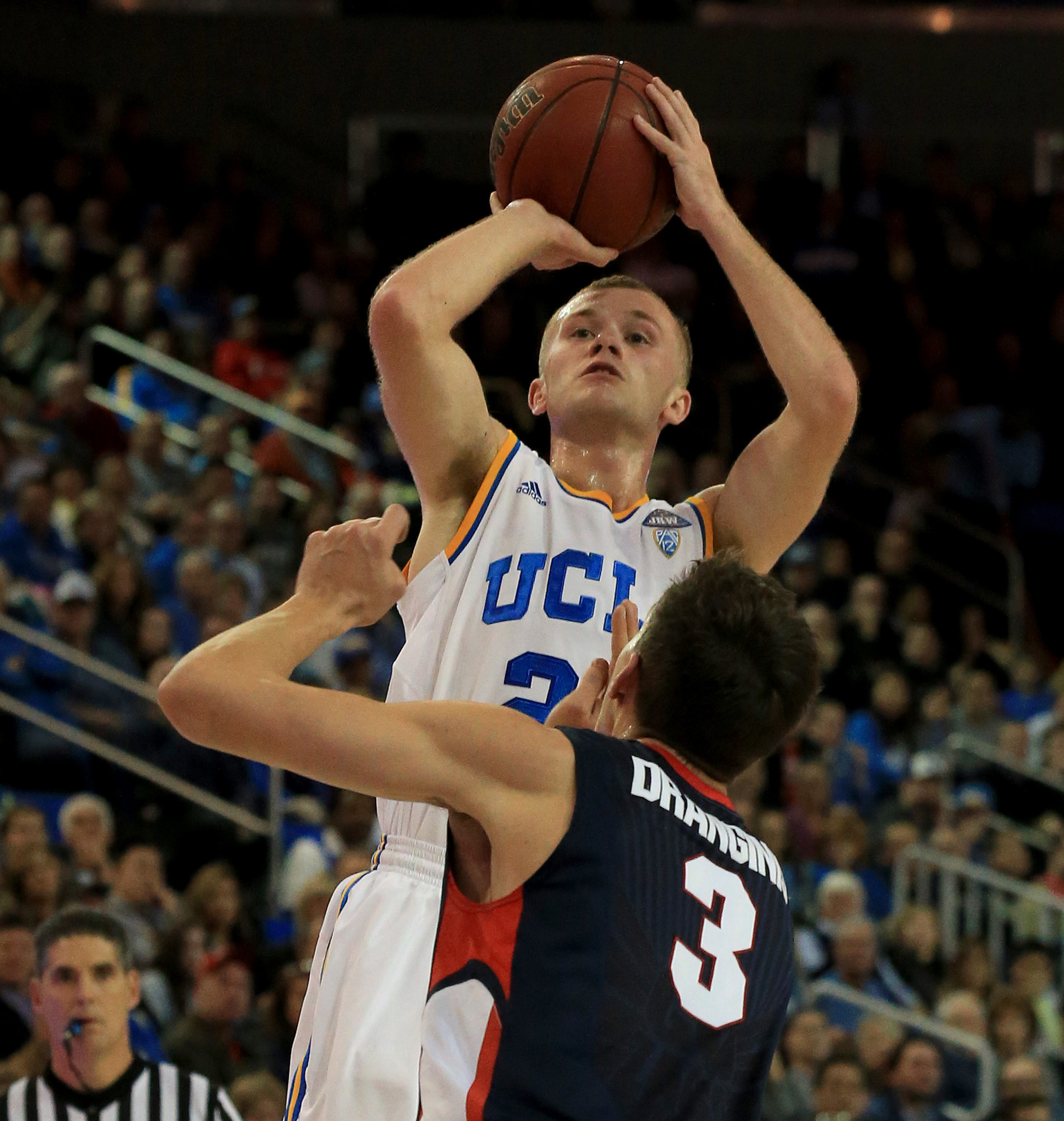 I am tired of teams like Gran Kanaria getting all the good players of a certain culture simply because their programming (scouting department, knowledge of what kind of basketball their teams will play) allows them to check and finally interpret better the prospect of each player on the market in relation to their environment… Last year we had talked about the case of Mickey McConnell, who plays for Obradoiro this year and leads the ACB in assists (6.4) and has had some impressive games during the season.
Today I would like to talk about a young player (1995) who just finished his season (and his career) in a great program such as UCLA. I am talking about Bryce Alford (1.91-G-1995), the "son of the coach" and an excellent shooter of the Bruins. Alford (you may remember his father and current UCLA coach, Steve, the protégé of Bobby Knight at Hoosiers) player side by side with Lonzo Ball in the UCLA backcourt this season. His chances of finding a contract in the NBA for the new season are not great (maybe some, very specific teams will examine the option of obtaining him), as his physical/athletic package screams "Europe". Alford is a fundamental shooter, who knows how to play away from the ball and has great shooting mechanics with very quick release. He knows how to work well around a screen and he can shoot after dribble, which is very important for modern European basketball. Apart from the fact that he does not have the overall athletic package, he also doesn't have a quick first step with the ball in his hands in order to create situations and survive as a PG in the US (he is a "2" after all, it's just that his body type makes NBA scouters see him as a "1" for the professional league). Alford is a young player that plays the sport properly, he knows his role and has good shot selection. If he decides to make the jump to Europe he should weigh in his options and choose the best possible environment for his abilities. Even though his dad, Steve, won the championship in 1987 by being a member of a great (under the coaching of Knight) defensive team, at UCLA he is trying to shake off the "General"'s name. I will try to make things a bit more clear for you: The Bruins with Ball having the ball (nice…) turned into the best transition offence in the country. A well-oiled productive machine based on altruism and cooperation that would quickly and precisely take the ball where they wanted with Alford finding good looks in an offence that would rejuvenate by diving into the playmaking pool, as well as the important advantage Ball's ability to pass over the defence (skip passes) gave them. Alford may be a good choice in a competitive league and a team that works on a fundamentally sound offence (former Yugoslavia, Lithuania, Spain), even though I insist that the Greek league may immensely improve him in the half court.
Downhill…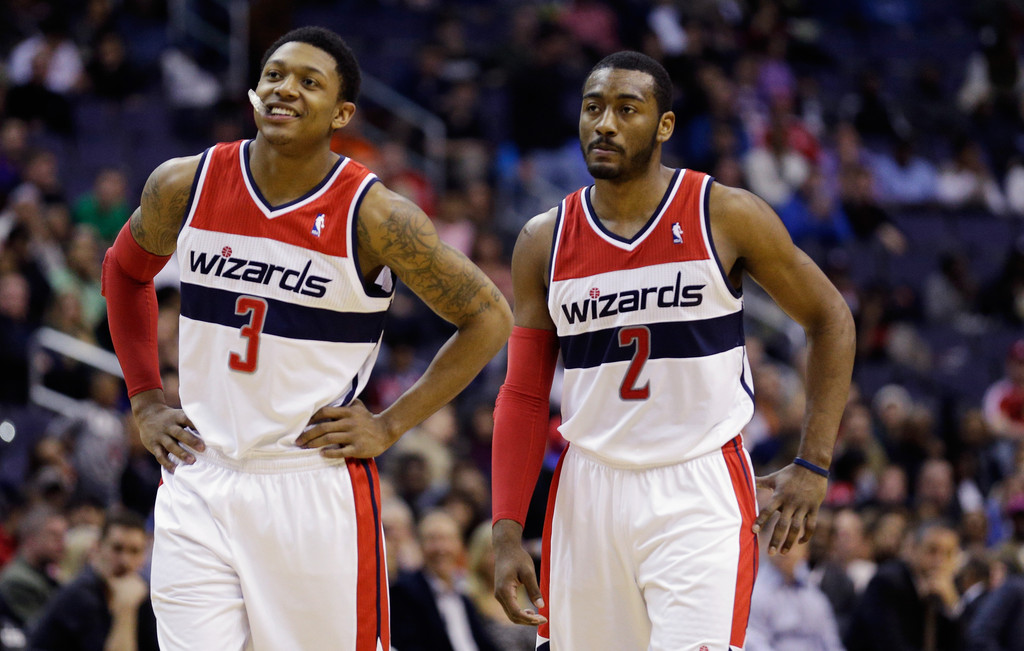 Coach Stevens said it: "It would have been better to throw the ball to the tenth row of the stands that to allow the chance of the open court with our mistakes". Washington are very fresh, they are playoff ready and this dynamic is shown in the 4 first games, which they won more convincingly than their opponent, at the capital. The duo of Wall-Beal (on which the next Team USA will rely) is pure pleasure with the former Wildcats PG polishing his guns and turning into a killer in the open court. Keep in mind that a backcourt that has defenders such as Smart, Bradley plus Krauner (at SF), is unable to prevent Scott Brooks from scoring. The third period of game four was one of the biggest "going downhill matches" I 've seen in the last years in the NBA playoffs…
The numbers of that stretch (picture)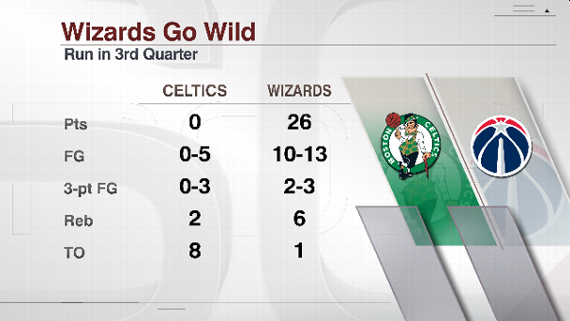 Washington tied the series by playing Eastern basketball. They are more physical, stronger in one-on-one duels, and ready to fight hard in defence. This is just too much for everything the term "Celtic Pride" includes. Game 5 will be a classic.
P.S.: The choice of Hanga as DPOY sounds fair this time. Him, Calathes and Birch were our TOP-3 for the award (Udoh was great in the playoffs, but I would put him half a step behind, together with Hines, who won the award last year). The "Hungarian Pippen" has great effect on defence and, apart from his defensive package, he has high defensive IQ. Especially as a Help Defender he is very strong. He is very good. This year he worked with the ball in his hands and improved on the way he sees and decodes the defence. The USA will help him a lot. You know what I think. He should have been in the Spurs roster as soon as he finished his rookie season…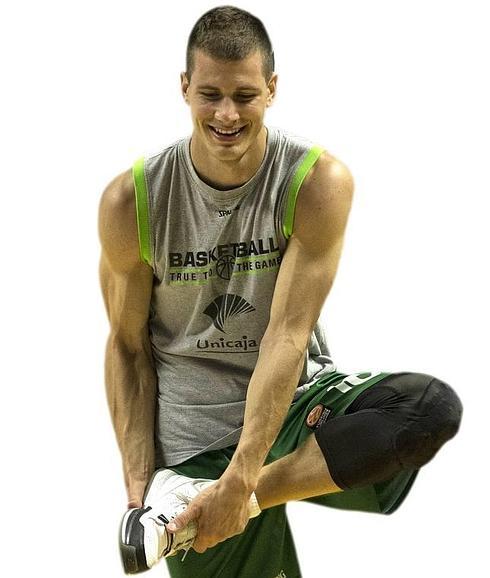 P.S.1: Nedovic essentially announced his stay with Magala. This came as no surprise, as the player is playing really good basketball and Unicaja will be playing in the Euroleague next season. See what the "air" Nemanja did a few days ago against the best ACB defence…
P.S.2: Let me remind you that the Serbia national team backcourt has him, Teodosic and this guy called Bogdan Bogdanovic, with Sale hoping that the pressure will pay and Jokic will also be available for their frontline.
God forbid…
Translated by: George-Orestis Zoumpos