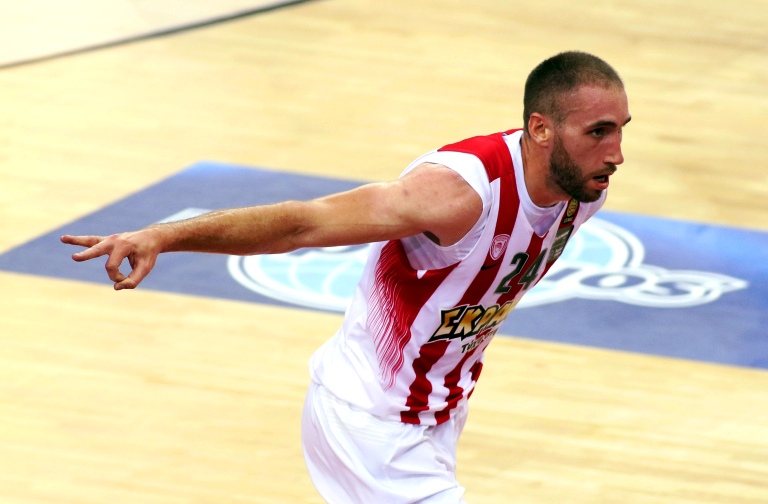 Olympiakos is sticking to their favorite contract renewal tactic for another key-player of the team in the case of Matt Lojeski. Are the Reds playing with fire or are they simply not too interested? Hoopfellas comments..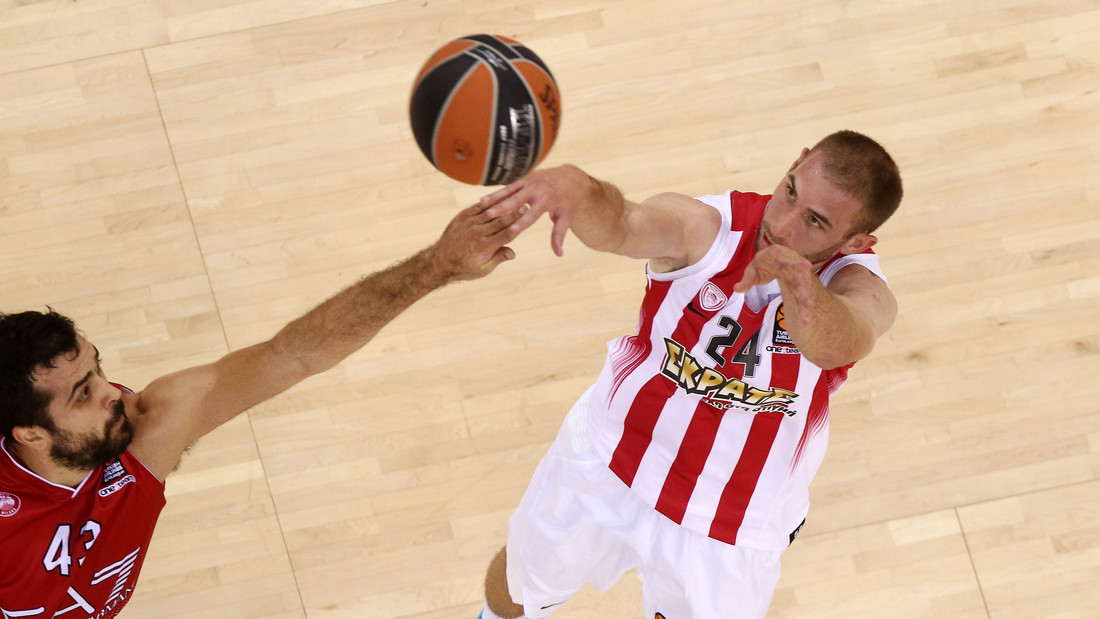 So, the Lojeski file… An asset for Olympiacos' game, a contract that expires… An issue I've wanted to talk for a while now on a more formal basis in order to exchange opinions and approach the case realistically as much as possible by chucking the veil of subjectivity (which, in any case, is there) regarding what is defined as the "right path" and "rationalism". I'm going to start by speaking my own thoughts out loud, simply as an opportunity for every reader to make their own argument on what is Olympiacos supposed to do with this very important player.
Just a reminder that in this year's EL the 32-year-old G/F has 10.4 PTS (57.5% 2PT-42.4%-82,4% FT) 3.2 REB, 1.6 AST, 0.5 STL, 1.0 TO σε 21.3′.
Thoughts...
–Lojeski is 32 years old. His aim is the "good" contract of his career. He must get paid- and paid he will be- whether by Olympiakos or someone else. He has worked for that and now the time has come to reap the fruits of his work and patience. Any negotiation will start on a 2-year basis, which makes sense considering his age…
-He wants to stay in Piraeus. He clearly stated that. Both he and his family like it there. Athens is their city now… This is the same person who stayed for 6 years in Belgium, 4 of which in Ostend. He prefers stability over change or moving. This is important. Some professionals (Americans in particular, especially in this profession) do not hesitate to travel around the globe following the money ("when you play away from home, you want to earn as much as possible" is a line I have heard by many). Some others do.
-Deep in his heart he is expecting a phone call right now. Ideally he would have preferred if he had already renewed with an amount (lower but still) close to what he believes he deserves. He is not the type of professional to sit on his contract. A classic example of the Wisconsin sport society, he carries this Hard working-Soft speaking style, which many athletes of this region with a career in professional sports carry. He commits. He will not get complacent.
-A little after the beginning of season 2014-15, the Reds approached the American wing and renewed for two more years his contract that was to expire in the summer of 2015. Back then Olympiacos redeemed the 350,000 ticket with multiple benefits in the court. A great G/F for whom only Maccabi had expressed real interest during his last season in Ostend (the first "big" team that really got interested in Matt).
Both his game and his character (inside and outside of the court) were a perfect match in the Olympiacos environment. Lojeski now knows precisely what to do in the court. I personally enjoy watching him… He is one of the most effective players by playing on the weak side of the offense, not due to his shooting abilities, but because he has a broad range of options most of which stem from his ability to play with the ball and to create even late in a play, by going deep and exploring the defense with an effectiveness met in better creators. His attitude in Close out offense is clearly the third pillar of the Reds' half-court offense with Spanoulis's PnR and Printezis's Post ups. What Lojeski brings to the table is a polished pull up jumper, good drive, ability to cut through the defense with a bounce pass or even make it chase, with a skip pass over everyone's head.
– Lojeski is one of the best shooters in Europe today and in recent years. Olympiacos's management have externalized their thought, going as far as calling him "the best shooter in Europe", however, sometimes spontaneity is a bad advisor since it has now built up the expectation that he should be paid as such.. In 2013, Real Madrid (Olympiacos main competitor every year, different budget, but same goals) gave a four-year contract to the then30-year-old Jaycee Carroll and last year (the third year of the agreement) extended it until 2019. That means that they invest in a well-trained player of a certain making, that they want to keep him in Madrid until he is 36. Carroll is there since 2011. Lojeski, like Carroll, made his big step in the highest Euroleague level when he was 28. These kind of shooters have their way of surviving for long in this level, especially with the current need for such players. Lojeski does not have Carroll's aggressiveness, who greatly trusts his hands and fights like a lion when the game has turned into a roulette, with the value of this characteristic being expressed persuasively and repeatedly in cases where Real is …on the ropes. However, Olympiacos's G/F, who this year will be four years in the team, can do other things better than Real's Mormon. His game is a "constant" for the Greek champions. And in a year where Spanoulis will reach 35, the team will need more evenings such "constants" to lean on…
-Lojeski is not one of the three best SF in Euroleague today. Darius Miller, for example, is a much more complete player. Hanga's package is more influential within the four lines. He does not transform like "Daniel Day Lewis" Bogdan Bogdanovic (G/F) does, from a Defensive Stopper who will chase Spanoulis into… Spanoulis himself the next minute in court. The the Belgian national team international is close to this elite but not quite there. Somewhere close to the status of KC Rivers, who is younger, does not have Lojeski's talent in transition or close out offense, but plays better defense and holds a Euroleague trophy. He is an excellent third choice in the offense of a top-team, and the great adaptability of his game (he comfortably stands against a half-court offense a la Brose as well as against an up tempo base such as Real or Baskonia) may open more doors for him in the market.
Flashback: Speaking of Bogdanovic.. A few years ago I had talked to you about how much I would have liked to see that Partizan's package of Bogdan Bogdanovic and Lauvergne to the port. They were young players with skills, intangibles, but above all, the temperament to be the seeds that will bloom in Olympiacos environment. An environment soaked with the idea of the team high in hierarchy, with the wind of fundamentals blowing against the face of the organization. Just because it popped into my head..
If necessary, can Olympiacos replace Lojeski?
They certainly can. Of course, they will once again go back to looking for the "bargain", which comes with a certain risk, but they have proven to have the know-how to do so to a certain degree. Realistically speaking, the chances to find an addition as good in every level as Lojeski are not great, but they exist. Olympiacos has lost (due to this tactic) players such as Hines and Sloukas (in this case the loss wasn't one of a mainly financial nature) in recent years. But they have managed to replace them to a considerable degree by staying faithful to their own plan that includes a specific financial policy. There are several players of 350-400 thousands out there who can bring elements from the Lojeski package to the team. This (together with the successful choices of recent years) is the biggest bargaining chip the Reds have in this case. The Olympiacos of the strong domestic core, of the inviolable hierarchy and the persistence of the principles of this particular philosophy will remain strong even without Lojeski. But at this level, the difference is in the details. From the locker room to the court… And Lojeski's package has several of these details that make Olympiacos solid and at the same time "lethal" in order to remain up there in recent years. Based on the current picture of the roster (and given that logic under no circumstances dictates many changes of persons in the summer), I reject the idea that the Reds will move into the next season exclusively with the pair of Papanikolaou-Papapetrou in "3" without a wing who can shoot and play with the ball, giving Lojeski's foreign-player spot to a PF. In such an event, their offense will be more limited.. On the other hand, with the American/Belgian in a more mature age and in a more specific role (shooting specialist+minutes in "2" where Spanoulis will need more protection) the Red-Whites will be able to give Papapetrou more minutes more safely, upgrading the time and role of the Greek forward.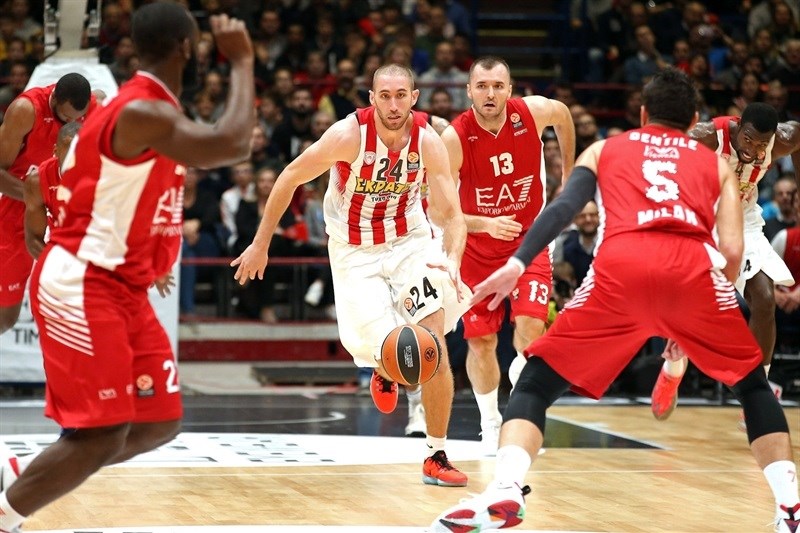 I have the feeling that if Olympiacos is willing to renew Lojeski, he will seek to close the deal by offering 1.5 (maybe a bit more) million in total for a two-year contract, and start negotiating from a number significantly lower, in order to reach an agreement. On the other hand, the player will start negotiating from 1.7-1.75 million euros for a minimum two-year deal. He knows well that he can get more money if he places himself in the market, and get offers from good clubs with high goals. However, if the financial issue was his only priority, we would not be having this conversation. It would be extremely difficult for the player to stay with Olympiacos. It's possible that within the month (before the EL playoffs) the Reds will approach the 32-year –old sharpshooter mainly to express their interest to stay with the team. I believe that the number they have in mind is very specific, whether they approach him now, or in the summer. Now, i.e. during the season, it's not the best of decision to play negotiation poker, and the "moving the contact point" game, as an initial rejection in an offer he does not consider to reflect his value, may mess with his mind, reflect on his game, and affect his team. Lojeski is much better than many of the players that are paid over a million euros (or close to that) around Europe. However, he will not get close to that number with Olympiacos. If they really want to keep the player at Piraeus, the approach and the willingness to make a final offer close to the amount I mentioned above as a starting offer for the player will play a major role. From what we can gather so far, it seems that Olympiacos will wait until the end of the season to reassess the situation. However, it may be too late then…
It is a thin line, that much is understandable. Olympiacos must renew Lojeski. Most of all, though, they must renew him at the right price.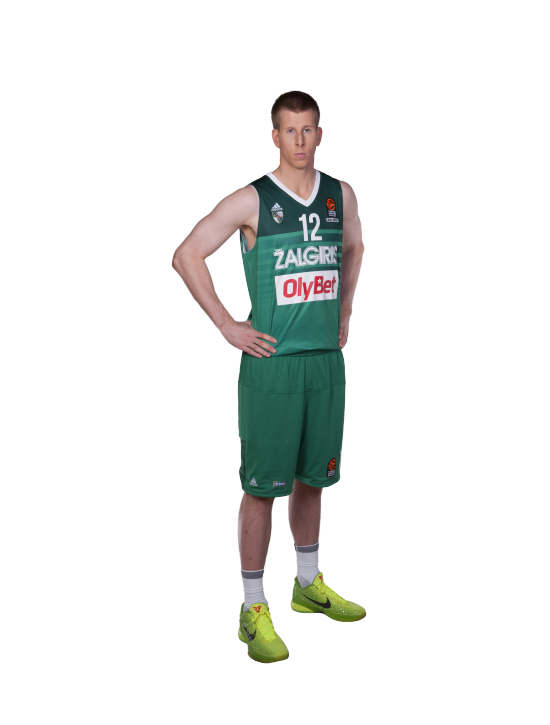 P.S.: Zalgiris are trying to renew the exceptional Brock Motum, who is a perfect fit for their physical & fundamental game. The Lithuanian team offers him less than 400,000 per year (which is good money for Zalgiris' payroll) and the Australian forward, who is immensely helped by that environment, is waiting for the time being, knowing that his chances of getting better money after the season he is having in the Euroleague (11.0 PTS-59% 2PT, 42.4% 3PT– 3.5 REB) are increased, keeping in the back of his mind the possibility of the U.S.A. He is a good player, a blue collar player, he works hard and he hasn't reached his peak yet. .
P.S.1: The show has started in Bamberg. There are strong rumours that Nicolo Melli is Real Madrid's chosen one for the "4" position for the next season and the "Queen" is ready to close the deal with the Italian forward early. Melli, the favourite of the Brose GM, Daniel Baiesi, who also comes from Bologna, receives 450,000 euros. The German team knows that it will be difficult to get close to the number the Madrilenos offer (they will try, though) and are already looking for alternatives.
(Translated by: George-Orestis Zoumpos)
– See more at: https://www.hoopfellas.gr/el/2017/03/15/to-lojeski-or-not/#sthash.5QQpDhV6.dpuf