By  Jim Conway on 5 February 2017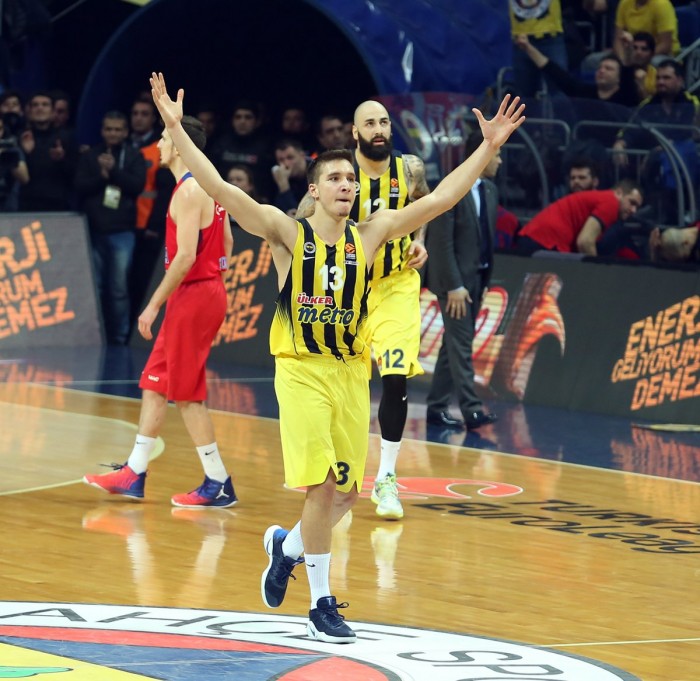 We are over the 2/3 of the season and Hoopfellas presents the fourth edition of this year's Power Rankings for the Euroleague, comments and evaluates the dynamics of the 16 gladiators…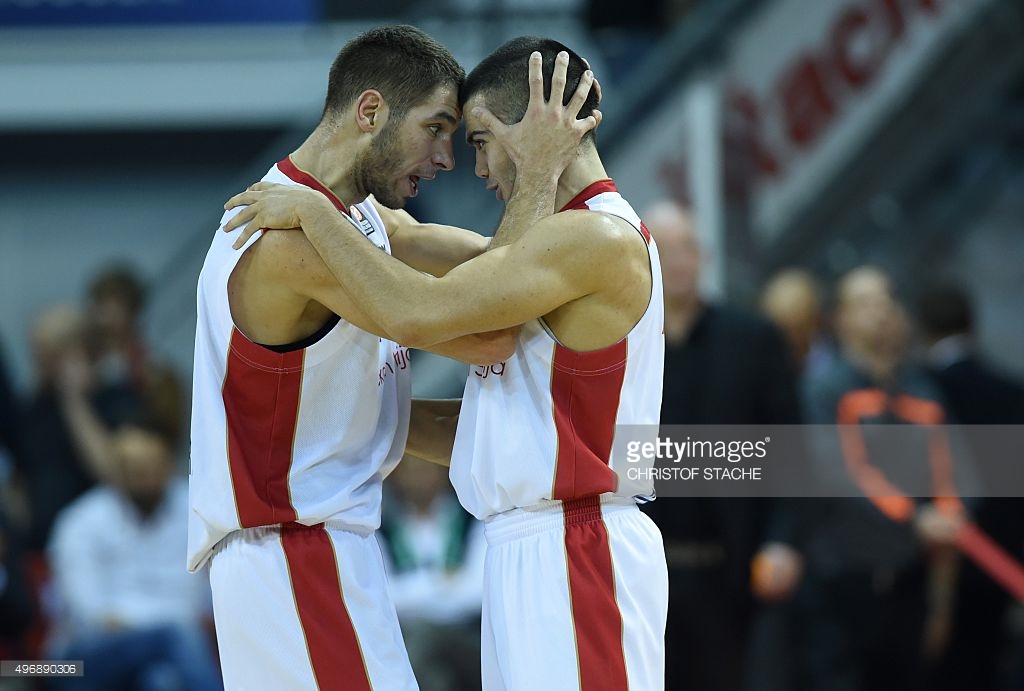 This is the 4th edition of the Power Rankings, before we get to the final matches of the regular season. Everything is still open. Let's begin our evaluation as an introduction to our discussion.
It is not a coincidence that the top four teams of the standings and the Power Rankings are teams that have invested for years in the same core players and coach, in order to run their projects.
Real Madrid(16-5)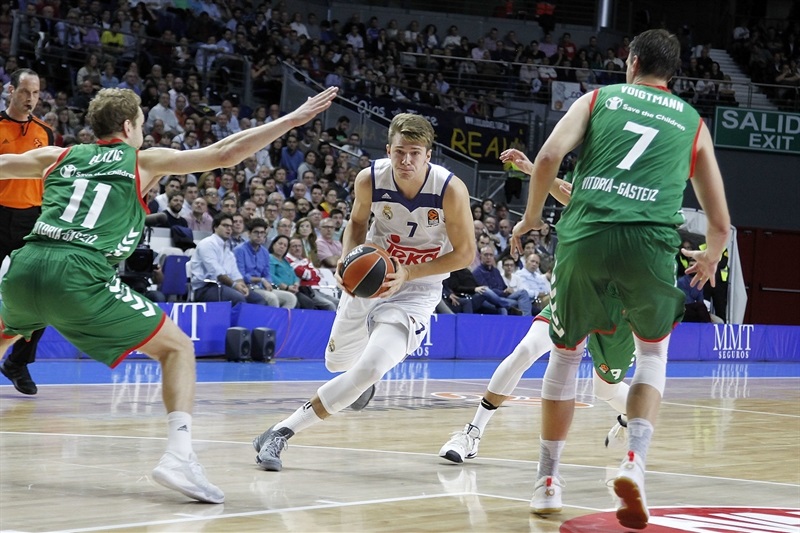 In Hoopfellas Power Rankings 3: 2
Offensive Rating-Defensive Rating: 118.6-109.2
Pace: 72.9
Was it "karmic" to see them in the first place, or maybe natural in the way things are going? Possibly the second… Donsic, the magician, and Caroll coming from behind in the backcourt, Real may outscore anyone, even at nights where their (improved this year) defense in not well. This is the difference from their main competitors (TOP-4). Lasso (he is good after all, isn't he…?) has been working for years in the same model (high tempo, efficient offense, low mistake basketball, balance basketball) and this year he has found the golden ratio with a really good team. Real has a relatively good game schedule and its greatest difficulties are in their two trips to Athens and the home game against Fener.
 CSKA Moscow (15-6)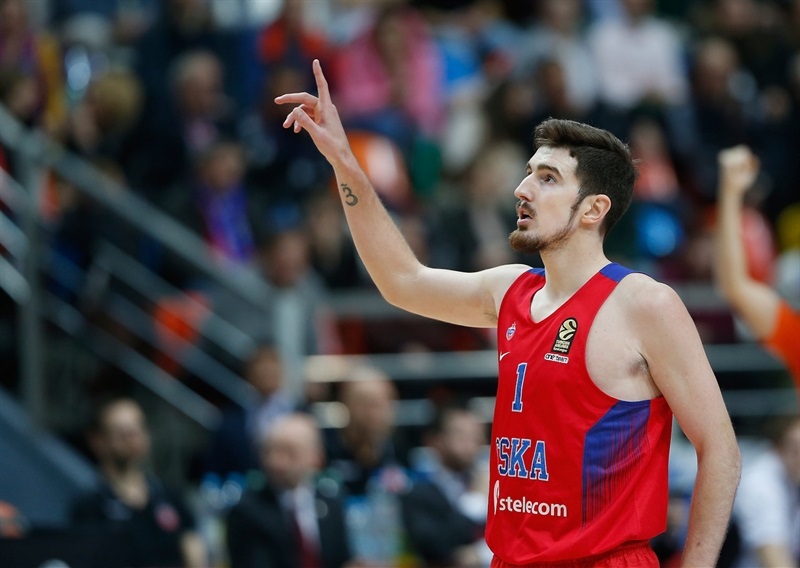 In Hoopfellas PR 3: 1
ORT-DRT: 117.4-108.4
Pace: 73.7
The champions cannot circulate the ball in the way they used to until now and this directly affects their performance, as it was the "artillery" of their offensive philosophy and was able to produce the "goods". In six matches versus Fener (2), Anadolu, Crvena Zvezda, Real Madrid and Zalgiris, the "Bear" had 40/142 three-pointers (32.2%) and 1 turnover for each assist (AST/TO ratio) which led to Brose stealing the title for the best Shooting Team of the competition. As a result of this weakness, important players, such as Fridzon, are nowhere to be found, and with them the ability of the team to outscore any opponent, anywhere. When talking about a team that plays at the highest Pace, this inefficient offensive nature is "poison". Coach Itoudis faces a great challenge.
Olympiakos(15-6)
In Hoopfellas PR 3: 3
ORT-DRT: 111.4-104.0
Pace: 71.5
The good work of last summer is now showing and the Reds needed their role players to up their game in order to support what they have built so far and to protect their team from the wave of injuries. Olympiacos came together after the loss at Mediolanum and relied on their defence and homogeneity, which show health, and is largely the work of coach Sfairopoulos, who knows his roster and develops properly within it. Mantzaris (8.5 points, 10/15 three-pointers in the last 4 matches), Milutinov and (of course) Papanikolaou are improving their performances. They are missing Hackett's personality, but Olympiacos has won 10 out of the last 12 games, even though their offense does not have alternative sources of creation and has the lowest Assisted FG percentage (52.4) in the league. This is what counts in games that can't be completely controlled by your defence…
Fenerbahce (14-7)
In Hoopfellas PR3:
ORT-DRT: 112.2-109.2
Pace: 69.2
Following the usual and timelessly beloved period of complaints and concerns, we are AGAIN at the point where Zoc has brought things where he wants and is in an advantageous position. Suddenly, we all found out that with Bogdanovic on the court, the Turks are another team altogether, which we had pointed out in our discussion from day 1 of his absence. The Serbian player's importance in the function of their offence was evident in the game against CSKA, where he unlocked a well-positioned defence with his playmaking, in a night where he only had 2/11 shots. Bogdanovic and Datome are two Close Out offense killers, which is a basic ingredient of his team; at the same time, their offense is really efficient, as Bogdanovic significally decompresses their guards. Fener is currently a very strong contender for a place in the top 3, as they are 2-0 against CSKA and will be playing against Olympiacos at home on the 23rd of this month.
Panathinaikos: (12-9)
In the last Hoopfellas PR: 5 (tie)
ORT–DTR: 109.2-106.5
Pace: 69.5
It is very important that Panathinaikos was left standing in a very hard time in the season, where the problems could have broken them down (important players being out of form, injuries). Pascual resorted to more practical methods, which he could read better and embraced the low mistake basketball he has brought to the "Clover", by lowering the tempo and bringing forward the trio of James-Rivers-Singleton. This is one of the reasons for the Greens' offense remaining inefficient and the rest of the players not being easily involved in it. However, this is also the reason why Panathinaikos survived by protecting their home court. This direction cannot take you far away, although Gist's return and Calathes' comeback (which are interconnected, Gist's presence, IF he is in good shape, will be able to help many players that are not performing well at the time) may bring a power shift. A non-stop-motor backcourt of Calathes-James is a spring dream for which everyone at OAKA is praying.
-Crvena Zvezda (12-9)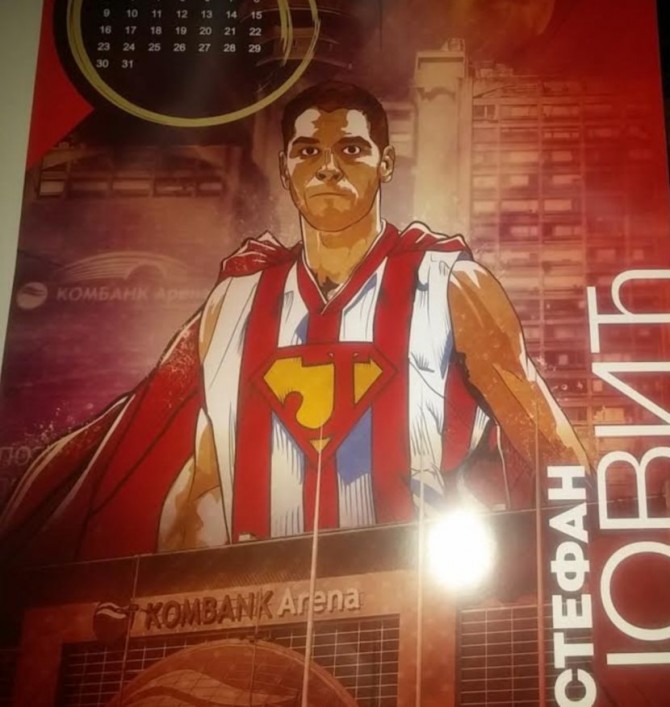 In last Hoopfellas PR: 11
ORT–DTR: 105.4-103.4
Pace: 70.9
Now is the time for Crvena Zvedza to show their true colours. The bad night is here and the stardust has cleared in the Aleksandar Nikolic Arena together with the magic wands that the team was holding for their impressive 7-0 record. However, the work done by Radonic has deeper roots. Jovic is "deactivated" ("the strongest muscle when under pressure is the brain", don't forget) the Serbian offence seems more easily read at this level, less intelligent and interactive, although they still have the best defence in the competition and are still very effective in rebounding; also, their low mistake basketball will help them in the race for the top-8.
Baskonia:12-9
In last Hoopfellas PR: 5
ORT–DTR: 110.2-108.3
Pace: 73.0
Sengelia's absence has proved very costly for Baskonia, who are seeking their lost balance in their game. The 25 year old Georgian was a point of reference for the Basques' offence, who, without his Post/Face up game and his ability to put the ball on the court (which would help them score when they would be stuck) show another team and they are looking to divide Sengelia's plays among other players (1-3 since his injury)
Anadolu Efes (10-11)
In the last Hoopfellas PR: 9 (tie)
ORT–DTR:112.8-112.9
Pace: 73.1
Anadolu had a great away win that boosts your morale and one that every team outside the top4 are dreaming of, by winning at Belgrade (where everyone has lost) and getting themselves in the top 8. It is obvious that Perasovic's team plays better, mainly due to the minor-but still noticeable- improvement of their defence, which had been their Achilles' heel so far. In the last 5 matches, Heurtel has 17.2 points and 59.4% in two pointers. The Turks have a good game schedule. They should try to become more efficient in their offence and move forward by building on their small improvement on defence.
Zalgiris (9-12)
In the last Hoopfellas PR: 12
ORT–DTR: 112.2-115.2
Pace: 70.2
Zalgiris' fundamental style has fascinated the true connoisseurs of basketball. The way they thoroughly set up their screens, the use of the basics for securing the rebounds (No1 in the competition) and the cooperation offense (No 2 in the competition with 66.4% Assisted FG!) with which they try to circumvent the lack of star quality is just excellent. However, their defence needs to improve. The next four matches will be difficult for them and they will probably not be as high in our next PR. Maybe not… No one is above the sport itself, and Zalgiris is truly playing it.
Darussafaka (10-11)
In the last Hoopfellas PR: 7
ORT–DTR: 112.1-112.3
Pace: 70.8
From a potential Dark Horse of the second half of the season, after obtaining Zizic, Darussafaka looks like a "desperate housewife". Wilbekin's abscence and all that the former Gator brought to his team's game, both in offence and defence, have cut the team in the middle. Blatt currently has no guards to control the games and the loss at Lombardy makes this evident. Just think how important this guard was in a team that relied very much on personal plays and 2/2 cooperation plays. Blatt is currently facing (possibly Itoudis too) the greatest challenge for his team's comeback.
-Brose Baskets (8-13)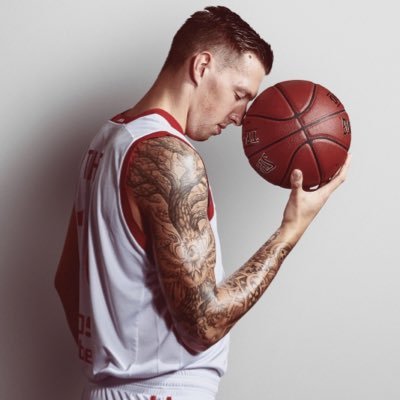 In the last Hoopfellas PR: 8
ORT–DTR: 113.1-112.7
Pace: 70.4
Brose missed their great chance at Kazan to enter the race for the top 8, especially in this period where they are really in great shape. I personally think that their total performance and game quality deserve the eight place, although in many games they were lacking the rquired cynicism in closing. They now need two very hard away wins (Athens, Belgrade, Anadolu) in order to stay alive for the battle, given that they will be closing the regular season with 4 out of 5 matches at their home… Janis Strelnieks has 14.6 points and 56.7% in three pointers (with 5.3 shots), 4.1 assists and only 1.1 turnovers in the last 7 games. Beware…
Barcelona (8-13)
In the last Hoopfellas PR: 9
ORT–DTR: 106.0-110.9
Pace: 68.8
Barcelona is just 2 wins away from eight place, but based on their performance this looks so far away. The Catalans have a great offensive problem (even though they are producing cooperations), they often turn the ball over (that makes it even more difficult to find their rhythm, which shows that they have not all worked together for the required time) and are soft in the paint. Bartsokas is signing Munford for the "2" position and he will try to push in the upcoming four matches (Galata, Milan, Uniks three of them). Barcelona has 5 losses in the last 6 games…
Unics Kazan (7-14)
In the last Hoopfellas PR: 14
ORT–DTR: 109.7-115.9
Pace: 69.8
Without Colom and with Ponkrashov not yet back from his injury, Uniks can not follow the pace of Euroleague teams. Coach Pashutin plays Voronov at the "1" position, and I probably should stop commenting here. Stoll is not up to the task and the absence of a proper "1" and playmaking has affected the rest of the players. Even the Ninja, Keith Langford, has not scored more than 16 points in three consecutive matches. It's never been heard of…
EA7 (7-21)
In the last Hoopfellas PR:16
ORT–DTR: 112.0-119.7
Pace: 73.5
The fact that EA7 showed signs of life in the last 4 matches is important for the structure of the new Euroleague and the success of the project in general. Just think about it… A team with 10 consecutive defeats (and absent defence mechanisms) found their way into fighting and won 3/4 games (they fought and lost at Madrid). EA7 will remain at the bottom of the standings, but it is important to maintain this mentality and morale in order to remain competitive until the end…
–Galatasaray (6-15)
In the last Hoopfellas PR: 15
ORT–DTR: 111.0-117.5
Pace: 71.9
Really, now… For Galatasarai's roster their record and the last place is degrading. They have the firepower and a real home court. What they don't have is the proper mentality. However, they made an effort in the last five games. Guler has either Greek or Serbian ancestors. This is the only way to explain…
Maccabi Tel Aviv (7-14)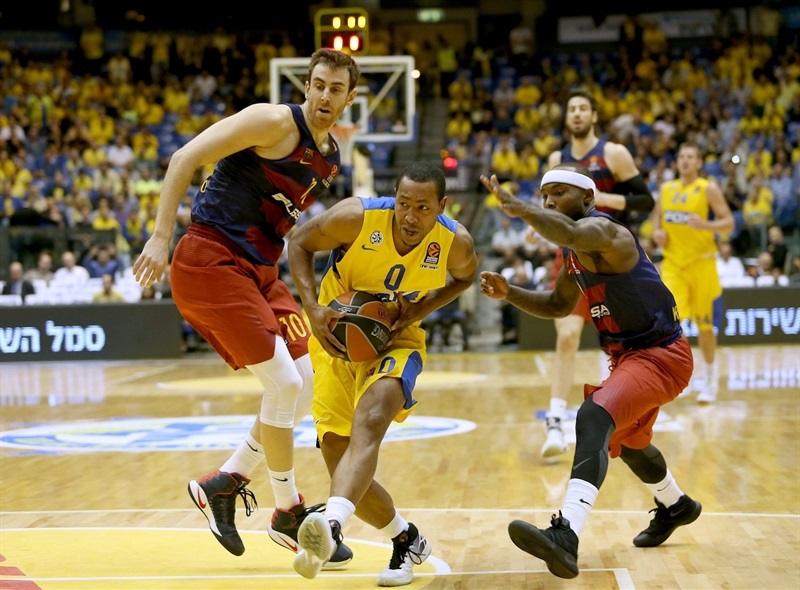 In the last Hoopfellas PR: 13
ORT–DTR: 106.4-113.7
Pace: 72.8
No other team has lost 10 out of 12 matches. And yet, the result is even worse. Maccabi has reached rock bottom. Zero…At all levels. The constant fines and Weems' release show what Bagatskis has had to face since he joined the team. The problem is so much deeper…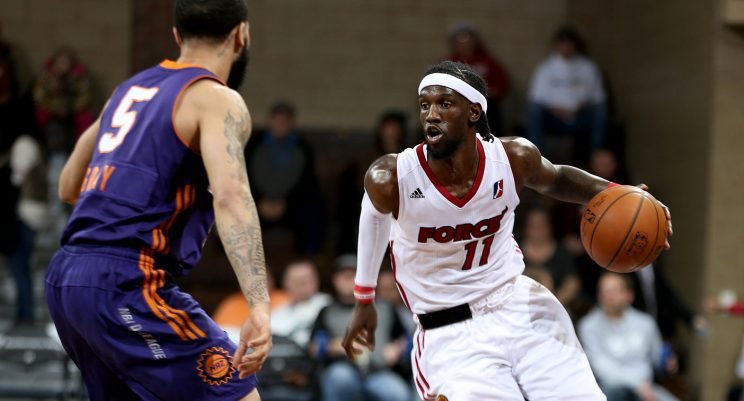 P.S.: So, it's Briante Weber for the Warriors with a ten day contract. Do they want to look at the possibility in the package of the 24 year old PG in order for him to stay with them and turn into a special mission player (call it suicide commando…) for their velvet backcourt. Weber is a high-motor guard, who can put the pressure on the ball and the less… gentle he is at this time in the game, the more he increases his chances of staying in Oakland (he chose this instead of a return to the Heat). Ideally, Kerr is seeking his own Patrick Beverely, but it's not that easy, at least in the beginning. Let's see what can be done by Weber, who was assessed for Olympiacos no long ago, when Hackett was injured.
P.S.1: The case of the "Hoosier", Yogi Ferrell had been looked at by two Euroleague teams this year, Milan and Crvena Zvezda. Now he's gone…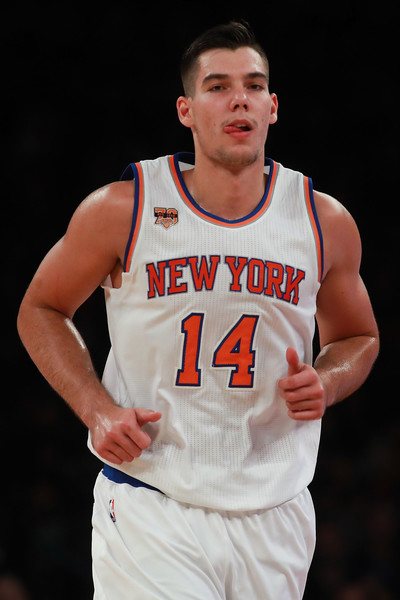 P.S.2: The 22 year old Willy Hernangomez could not find much playing time at the highest level (Real Madrid) and moved to a … smaller team (New York Knicks) in order to get more playing time and come back. He has 10.7 points-9.7 rebounds and 2.0 assist in the last 10 games.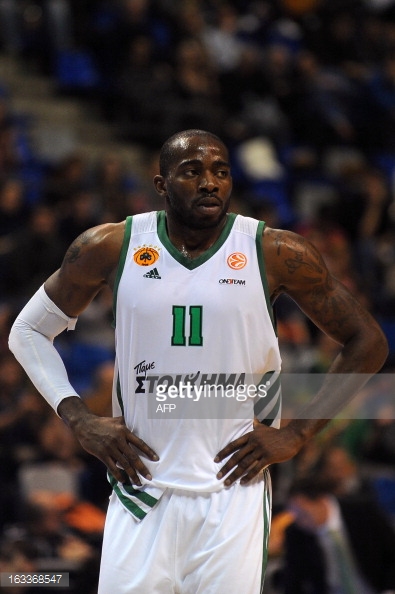 P.S. 3: Panathinaikos and Stephan Lasme are in contact since last Saturday.
Translated by: George-Orestis Zoumpos