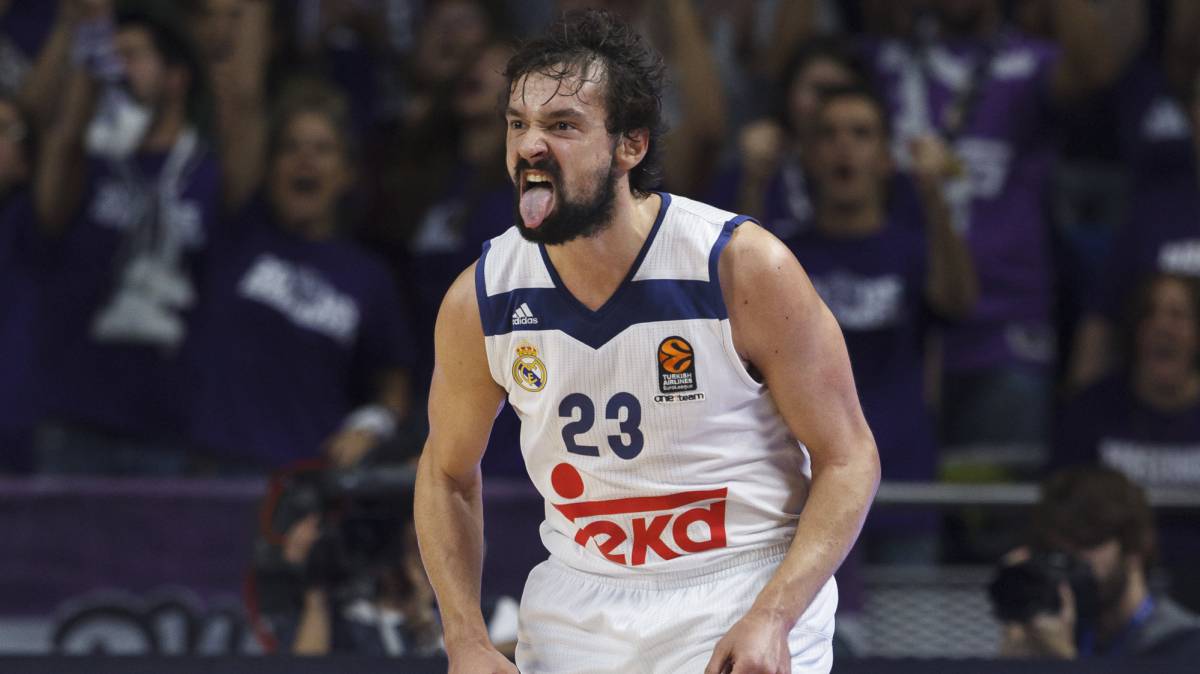 The dawn of 2017 brings the gladiators in the second round of the regular season and Hoopfellas prepares and serves the newer version of this years' Euroleague Power Rankings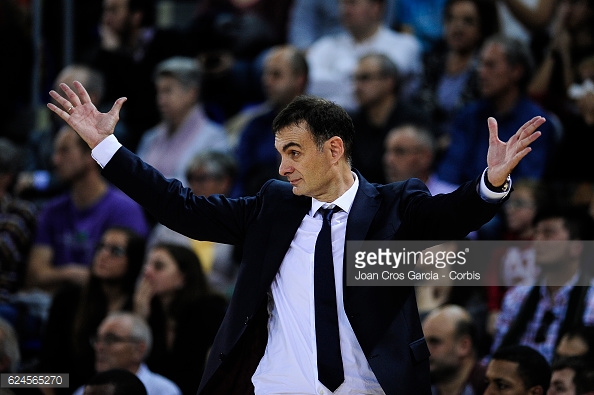 We are entering a week of games and I believe this is the best point to present the third version of this year's Hoppfellas Power Rankings, to discuss and analyse what is going on in the competition until this weekend, which will be very interesting.
Let's see where exactly each team stands after the first ten days of January.
CSKA Moscow (12-4)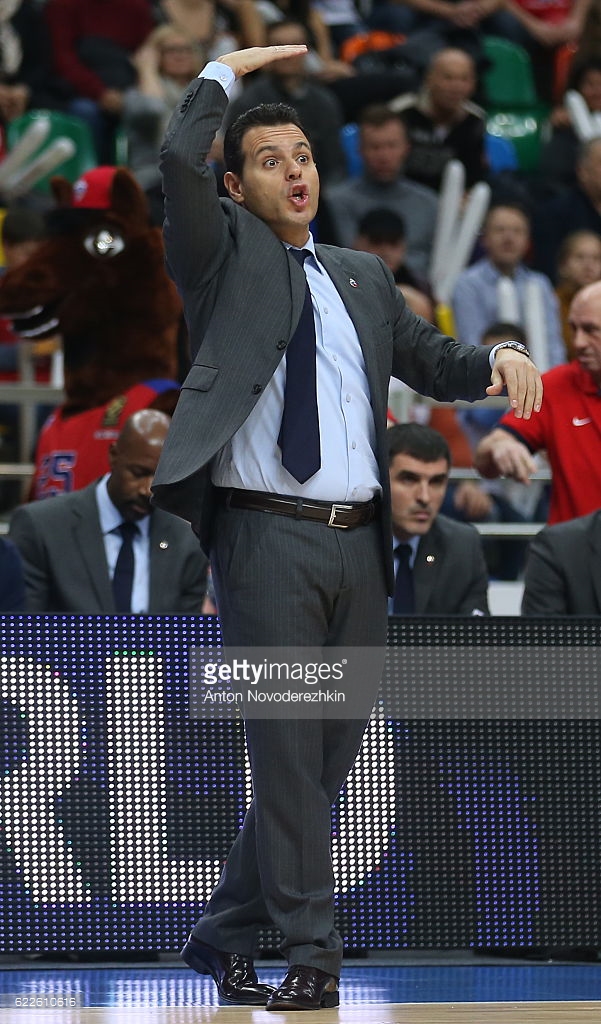 In Hoopfellas Power Rankings 2: 1
Offensive Rating-Defensive Rating: 117.4-110.0
Pace: 89.7
The champions are on a prolonged bad streak and it is a challenge to bring themselves back to a mentally strong base, especially for coach Itoudis. CSKA should go back to basics and start their comeback from there in order for the process to be correct. The three losses in a row (believe me, the shock is great for this organisation) the Russian team has recorded 22/68 three-pointers (32.3% for a team that was used to shooting at the impressive 44.5%), 16.3 assists (used to be 20.6) and 18.3 turnovers and the disappointing 0.89AST/TO ratio. It's not a coincidence that the miraculous monk Milos Rasputin is on the same path (6/22 three-pointers, 6.7 turnovers in the last three games). The two back-to-back games in Moscow look like a godsend gift right now.
Real Madrid (11-5)In Hoopfellas Power Rankings 2:Offensive Rating-Defensive Rating: 2

Pace: 88.1

Real seems to be sticking out at the moment among their extremely strong competitors in regard to how good their chances are to finish in the first four table positions of the regular season. Its candidacy has the best foundations. They have depth, star quality and an offensive firepower that is not easily matched in the competition. All the above count, especially from this point on. Their defense is better compared to last year (although they do not have the required duration and this is a concern for their staff), as its main core has more players with an individual defensive mind. They appear to be mentally tired in the Spanish league and they will need more from their role-players.
Olympiakos (11-5)
In Hoopfellas Power Rankings 2: 4
Offensive Rating-Defensive Rating: 108.9-102.5
Pace: 86.5
Olympiacos probably has the best defense in the league and this has helped them overcome the obstacles of injuries. Giannis Sfairopoulos has totally succeeded in presenting a hard-nosed team that is really strong in rebounding and their focus being on both personal and team defense. At the same time, the in-form Papapetrou is Birch's partner in accompanying the Reds heavy artillery (Spanoulis-Printezis-Lojeski). On the contrary, Olympiacos' offense, especially when they are not able to be productive through their defense, is predictable and is more based on individuals, rather than the structure and the chances it will create for the players. Olympiacos has the less efficient offense among the teams that will fight for the first four places. However, they have obtained important away wins that give them an advantage over the other competitors. Today the Reds are entitled to feel strong in relation to the other competitors for the fight for the home advantage.
Baskonia (11-5)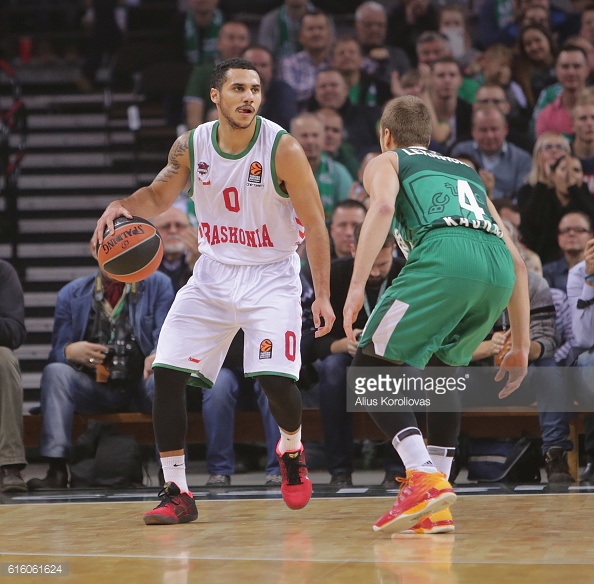 In Hoopfellas Power Rankings 2:
Offensive Rating-Defensive Rating: 111.2-104.4
Pace: 88.1
The main belief about the greatest weapon of this team being their offense in incorrect; Sito's team's defense is doing great and they are a well-trained team with excellent physical condition. This is what the Basques build their supremacy. Beaubois has 18.3 ppg. in the last 4 games, and the pair of Larkin-Voightman is a great threat for the pair of Miller-Meli (Brose) in the race for the most fun-to-watch duo of this year's Euroleague. The end of an era for the great Pablo Prigioni, one of the most important players in the history of the team
Fenerbahce (10-6)
In Hoopfellas Power Rankings 2: 3
Offensive Rating-Defensive Rating: 109.3-108.5
Pace: 84.2
After the 11' he played against Milan, Bogdan Bogdanovic is back for good after the injury that kept him off the court in the same game of the first round, and played 30' at the local derby against Besiktas (Fener won 76-79). The Serbian star scored 19 points with 8/12 FG and 3 assists and Obradovic hopes that he found the extra half-court creator his team desperately needed and the player that will up the stakes in his close out offense. Zeliko won the away game against Itoudis, but lost at home against Blatt. I still believe that the Turkish champions need (apart from the in-form Nunally) one more new player in their basic rotation, who would give them extra help for the current season.
-Panathinaikos (9-7)
In Hoopfellas Power Rankings 2: 5
Offensive Rating-Defensive Rating: 110.4-106.4
Pace: 83.4
The "Clover" is the second lowest pace team of the competition and the team that plays the most low-mistake basketball in the league. Also, their defense is quite effective. Ok, Xavi.. Let's dig a bit deeper, though. Panathinaikos is in one hand not static in offense and has the ability to be more productive; on the other hand he is still behind. Their shooting is bad (at the bottom of evaluation) in free throws and three-pointers and their efficiency is lacking. I personally believe that what Pascual wants to do in this area is interesting, but he is missing 1-2 basic tools that would be the "grease in their engine". It is January already and what our site had pointed out last summer is showing when assessing the roster… (this is not good). Yes, Panathinaikos has the ability to play their hand for the home advantage, and they would have a good chance, as I have mentioned before, if they produce a frontcourt player with attributes that are similar to Gist's. If not, their effort will probably fail. When they play away from OAKA, the truth will be brutal…
Darussafaka (8-8)
In Hoopfellas Power Rankings 2: 7
Offensive Rating-Defensive Rating: 111.4-111.7
Pace: 85.1
Darussafaka has been having streaks of wins/losses and now stands at 8-8. The Turks paid a 300.000 buyout for a player, who will probably leave them in the summer, although Zizic has started performing well for the team immediately (9.0 point, 7.5 rebounds, 72.7 in two-pointers). Blatt has created a guard-based team that uses personal plays and he is betting on the trinity of Wannamaker-Wilbekin (who has immensely improved on both personal defense and offense)-Clyburn, and has set players around them that can shoot the ball well. Darussafaka's chance is now, based on their game schedule, if they want to establish their status in the top-8. They just have to play better…
Brose Baskets (7-9)
In Hoopfellas Power Rankings 2: 13
Offensive Rating-Defensive Rating: 114.9-112.8
Pace: 84.5
I have to admit my secret satisfaction for Brose's current status, given that our site has talked a lot during the past years about this team, as well as coach Trinkieri when he was completely unknown in our country. I told you last week that the Bavarians run the most fundamentally sound offense of the league and they are the best shooting team of the league at the same time. The way they produce their shots, the way they move the ball from one side to another by using every available inch of the court, their spacing, their timing and their creation even without using screens (note that these are not super athletes, quite the contrary) is simply exemplary. The pair of Miller-Meli is just delightful. There is room for improvement in their defense. Trinkieri (does not go after the offensive rebound as part of his tactics in order to set the opponent's offense) added McNeal in his backcourt and after the impressive 5/6 travels to Russia for two matches. However, if Brose does not play great defense, they will not be left standing in the key-game at Kazan…
Barcelona (7-9)
In Hoopfellas Power Rankings 2: 8
Offensive Rating-Defensive Rating: 105.2-110.3
Pace: 81.8
Barcelona is the team with the lowest pace in the competition. They are mainly based in cooperation offense for their production. These are the two pillars that supported this structure in Pascual's time. This year, the Catalonians defend differently. They put their hands more "on the opponent", they are more aggressive, but much more inefficient in offense. This is where the problem lies. Giorgos Bartsokas (he pointed the finger at Dorsey) does not have a slasher with great one on one ability. Rice-Koponen (an excellent pair) have other stonger attributes, and without Perperoglou's instant offense it is getting even harder, especially when the the Catalonians play at such a high turnover rate. Barcelona lacks an real "3" and they are forced to play between Big and Small Lineups, which leads them away from the expected balance and brings along constant ups and downs in their performance. Vezenkov has been excellent and Renfroe has been working hard. The next four games (3 home games against Olympiacos, Efes and Baskonia and one away game at OAKA) will be decisive for the fate of this year's Barcelona on the competition.
-Anadolu Efes (8-8)
In Hoopfellas Power Rankings 2: 10 (tie)
Offensive Rating–Defensive Rating: 113.2-113.4
Pace:87.9
Anadolu could have had the same wins as Fener today, if they had been a little (very little) better on defense. One might wonder how a team with so many good players in both personal as well as team defense cannot show a decent performance on defense. The Turks play at high tempo, they have a great physical/athletic package, however their offense is inefficient. Brandon Paul is a good player (Euroleague material) and may play even better in the coming games. However, January is really difficult for Efes, who have only beat Galata (twice) in their last 5 games. OAKA, Palau Blaugrana, at home against Darussafaka and two more away games at Moscow and Belgrade. They will need to improve greatly, if they want to be in the race for the Top-8 at the beginning of February.
Crvena Zvezda (8-8)
In Hoopfellas Power Rankings 2:
Offensive Rating-Defensive Rating: 104.2-103.0
Pace: 85.8
We are witnessing constant overachieving from the Serbs. I think what is most important for them isn't the ability to control the tempo of the games and adjust at any time (in reality, they are a team that looks for the open court more frequently than most think), but their character. Radonic's team enters each game to play against anyone, anywhere, and they rely their effort on their excellent defense (2nd best DRT in the competition). Their offense is the weakest in the league, and what is mainly missing is that they do not have a player with the ability to play one-on-one, as with Quincy Miller, a "4" who could have used his abilities (putting the ball on the court, outside shooting) to immensely improve the Horns offense of Radonic (the lowest eFG at 49.6%). Simonovic is doing great, but the fact that he is the main guy in their offense says a lot about the Serbs' offensive abilities. Great work in total, though, well done…
Zalgiris (6-10)
In Hoopfellas Power Rankings 2: 15
Offensive Rating-Defensive Rating: 112.8-115.8
Pace: 85.0
Zalgiris learned the hard way that nothing is just given to you at this level and how complicated it can be to step up. The last 40 days were exciting and very interesting, as we saw the perfect contrast of feelings. I like this Zalgiris. Saras has been able to make a real team with very few money and with confidence in a domestic roster. They have worked well on their offense. Mainly on details that determine times and context. They properly set up their screens, they sprint with the right energy in small spaces, they have automatisms and mainly roles. Motum is excellent (12.5 points, 62% two-pointers, 43.9% three-pointers – 3.7 rebounds). A foreigner inside Zalgiris' DNA, who supports the team and its team play without suffocating the Lithuanian players.
Maccabi Tel Aviv (6-10)
In Hoopfellas Power Rankings 2: 9
Offensive Rating-Defensive Rating: 108.9-113.7
Pace: 88.5
Right…
Unics Kazan (6-10)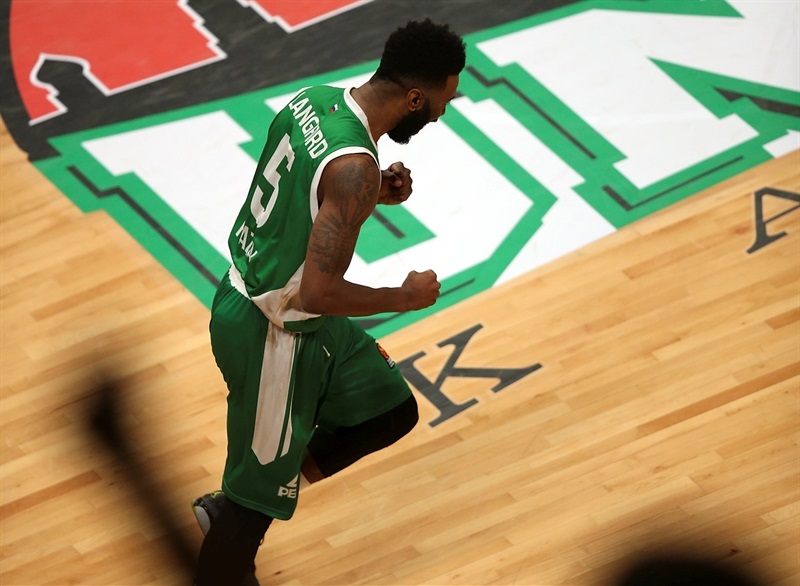 In Hoopfellas Power Rankings 2: 16
Offensive Rating-Defensive Rating: 113.0- 118.4
Pace: 84.5
Behind the leadership of the fierce Keith Langford, Unics won 3 out of their last 5 games, which could have even been 4 (we all saw how they lost at home to Baskonia). The Kansas graduate has found his "Promised Land" (professionally) at Kazan, where he has everything he's ever dreamed: He is the absolute "star", he makes a good living and he plays without as much pressure, at the highest level. The result: 23.8 points (42.5% three-pointers), 4.0 rebounds and 4.0 assists. Pasutin knows his team well, and let's not forget that the shallow roster is more easily manageable. Apart from that, Unics faces great problems in defense, which was to be expected, in my opinion. Remember what coach Bartsokas said about his effort at Krasnodar to give a defensive direction to a Russian team…
Galatasaray (4-12)
In Hoopfellas Power Rankings 2: 14
Offensive Rating-Defensive Rating: 106.7-117.9
Pace:87.2
Typical Ataman team performance. Galata is counting 4 losses in a row and 6 in the last 7 matches. The mental home fortress is slowly failing and their morale is low. No defensive coherence, which nullifies the good cooperation in offense, as there is no continuity if the Turks' game. Ataman "discarded" Dion Thompson (as if he has lots of better players…). Tyus is one of the very few players to stand out at this moment and he has recorded 15.3 points (67.7% in two-pointers) and 10.3 rebounds in the last three games.
EA7 (4-12)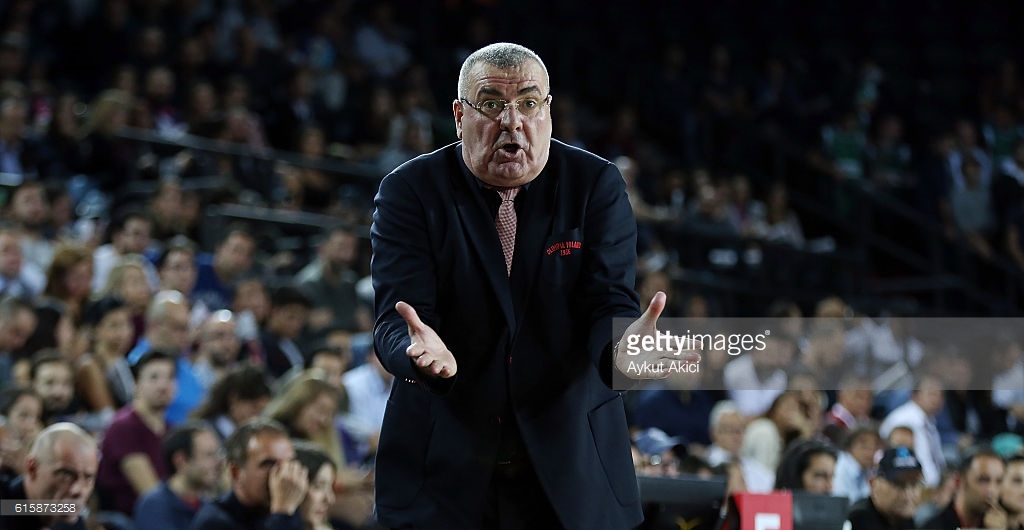 In Hoopfellas Power Rankings 2: 10 (tie)
Offensive Rating-Defensive Rating: 110.3-118.9
Pace: 88.0
There is no know-how at Milan to make a competitive team against the Euroleague elite. Repesa's team at this moment is making a name for themselves for their bad mentality and the tension on the locker room. Total lack of defensive conscience and strong individual mindset. The Lombards are trying to renew Sanders, while there are rumours that they want to change Radulica, who is part of the problem. Just between us (excited by the atmosphere in the recent Virtus-Fortitudo game), I can't describe how much I would love to see the city of Bologna take the Italian spot in the Euroleague.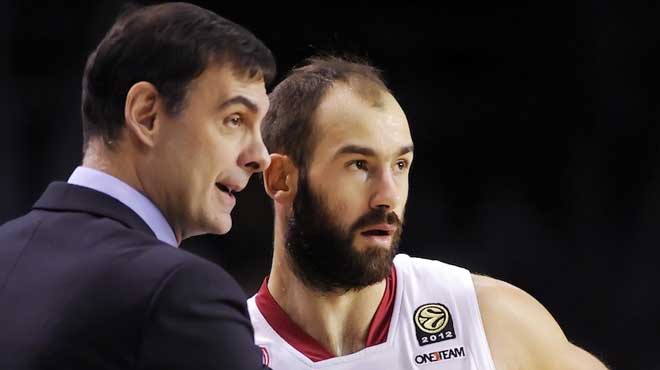 P.S. With Spanoulis not playing today, thing are getting difficult at Palau Blaugrana for Olympiacos today. However, Sfairopoulos' team must prove their status at this point in the competition. It will be a great test for the offensive function of the Reds. Can they avoid the time periods when they will not score?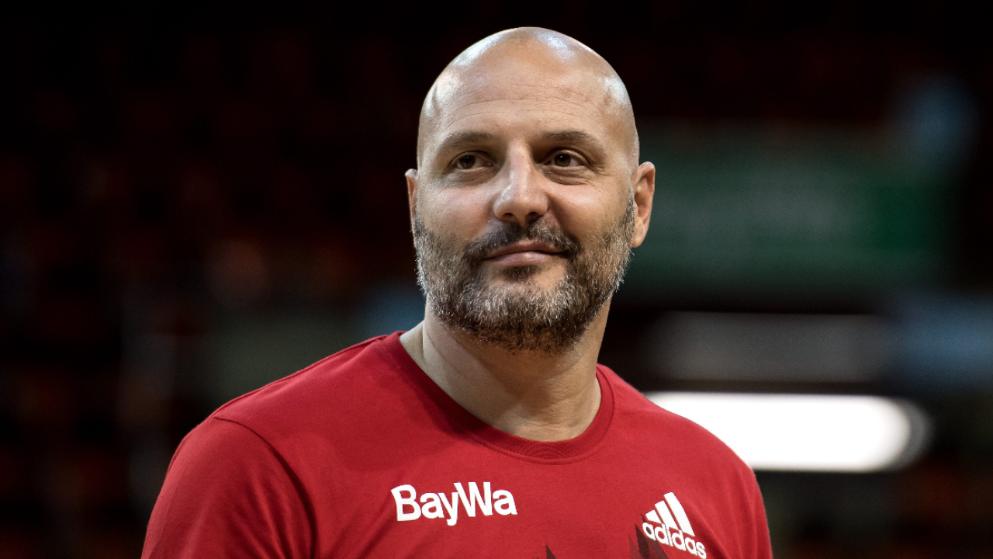 P.S1: Coach Djordjevic is doing a great job in Munich and Bayern is at last in the direction towards getting an identity. The situation there suits him. The Serbian national team coach has established his ideas in offense (scoring through cooperation), which are excellent and we didn't appreciate them in our country (of course, some of his other ideas well not that excellent). The frontcourt of Booker-Kleber is doing a great job (remember our comment before the season started) and team defense is at a good level. Bayern has aspirations for the Eurocup title and they have the mentality to keep their motive high and go deep in the competition. He could use a guard like Laprovitola. No question about it…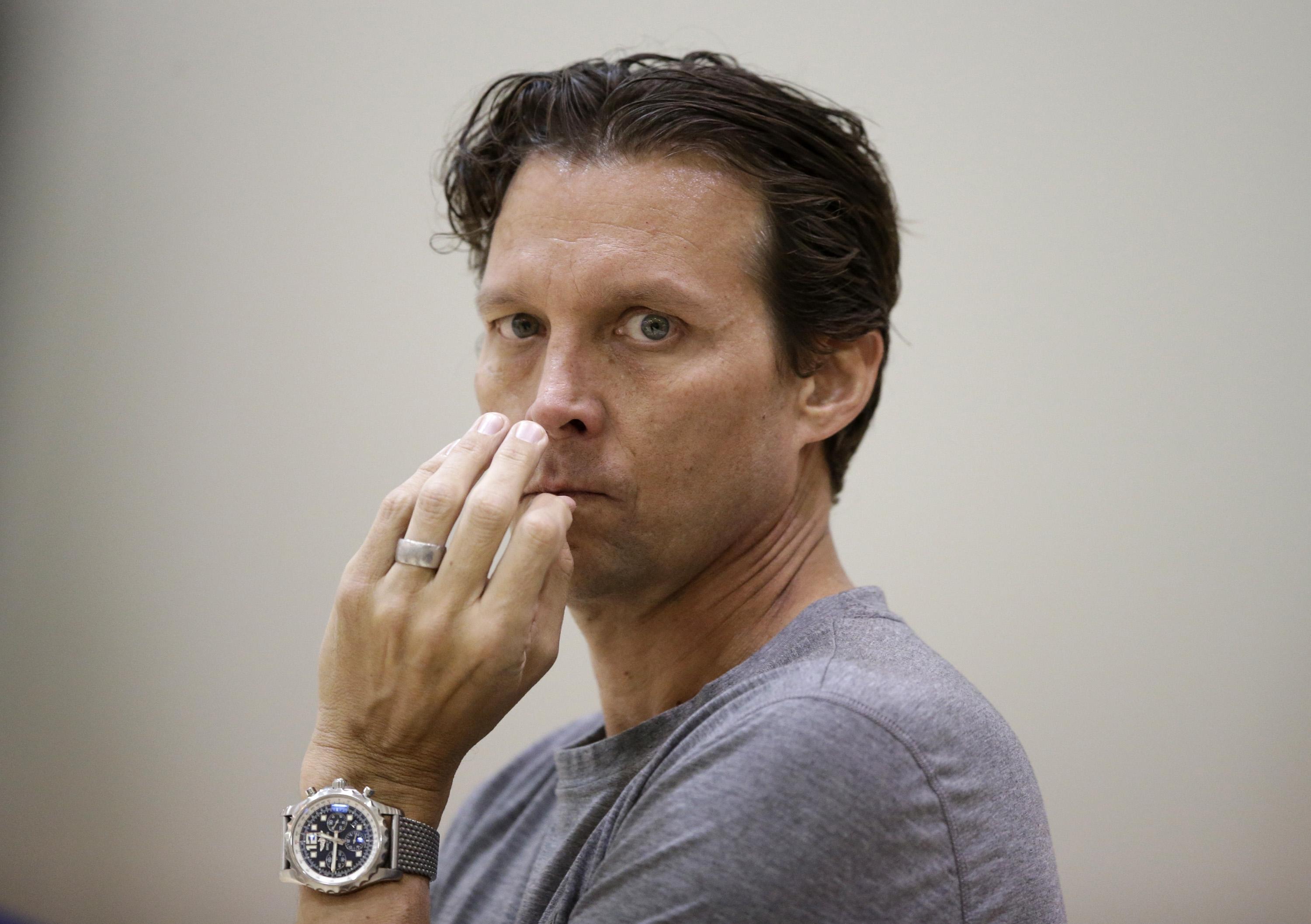 P.S2: The reigning champions, the Cavs, tasted what Quin Snyder defense really means. I have told you that he is one of my favourite coaches and I am following his work closely. He has the talent, the character, and the … spark to go high. I am also expecting the moment I will see (we 've been talking about it for three years) Gordon Hayward at Stevens' Read & React. And let (the extraordinary) Crowder complain.
Μετάφραση: Ορέστης Ζούμπος