Smells like Euroleague today. We are coming into the week the Euroleague starts…. Three days before the season we've all been expecting kicks-off, Hoopfellas places the teams on the starting point, and issues out first Power Rankings for the top European club competition…
Good afternoon, everyone. With one eye on the Thursday games, looking forward to the madness of the next few months, this is the first edition of the Euroleague Power Rankings. Lets' go…
2017-18 Hoopfellas Euroleague Power Rankings
FENERBAHCE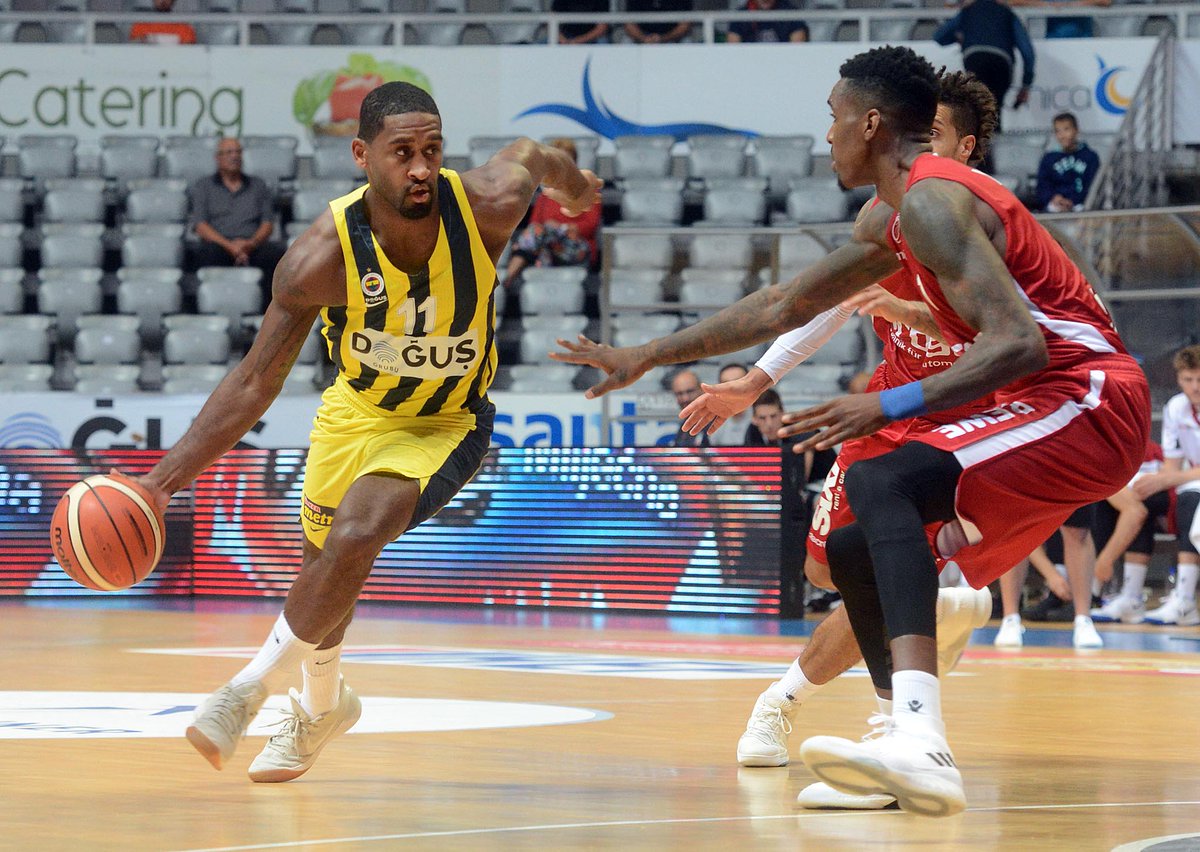 Fener terrorised the entire continent of Europe in the final stretch of last season, walking all over everyone that got in their way, but they paid the prize, as they lost crucial players that were the pillars of their game. Bogdanovic and Udoh had been prepped to become the leaders of the team, which takes lots and lots of work hours and experience. You can't buy that kind of thing. The Turks' Offseason was quite good. Fener has more depth this year, and the core of players that sat next to Zoc is expected to be more productive. They will need time to include the new players in key roles (Fener's game itself will require e.g. Wannamaker to step up in the second half of the season), but at the moment, they are still the most safe bet of the league for finishing in one of the top spots.
CSKA MOSCOW
CSKA aims at going even faster this year, upping the tempo and their possessions. This is what their Offseason, with the additions of Rodriguez-Clybern-Hunter, showed us. The "Bear" is even faster, more athletic, even better in 1 on 1, maintaining an A Class level in terms of total roster quality. Khryapa will probably play the role of the third "5", and Westerman was selected for the backcourt instead of a defensive stopper that would replace Jackson's qualities. CSKA looks to be touching the golden rule of modern era, where quick feet and big wingspans are replacing pure height. Dimitris Itoudis has put the eras of "large sizes" in the storage room of history.
REAL MADRID
For as long as Llull works to return to the court on spring, Real Madrid will learn to live and play without him. The first shocks are there, as in the beginning of the season the Madrilenos have only 48.5% on AST%, and their traditional low mistake game is missing, as they have 20.7 in TOV%. It's expected for Madrid to experience this situation, as for so many years they have learned to rely on Llull when it came to decision-making. Coach Laso replaced Hunter with (the bigger body of) Kuzmic, maybe because he believed that Fener's size last year cost him the F4 (if this was indeed his thinking, he's terribly mistaken, the reality is so much different). It will be interesting to see the defensive performance of Madrid's big men (in various defensive plays), although Randolph guarantees a quick big man, who can defend in the perimeter, and support Laso's favourite 3-2 zone, by playing on the first line of defense. Causeur is one of the best moves Madrid could have made this season, as their wing player are getting older and they are gradually preparing for the next day. Chasson Randle (he has experience in Europe, as after Stanford he played for Nymburk) of the Knicks is not a floor general in the backcourt, and this decision was made final when it was made clear that there is now way that Prepelic will move to Madrid (he will do so next year). My vote goes to Donsic for the regular season MVP.
PANATHINAIKOS
Panathinaikos' direction this Offseason was to create a team that is closer to what coach Pascual wants, and the coach's work will be the most important factor for the team. The "Clover" has a fuller roster, and has a wide variety of offensive "weapons" in their effort to move from 1 on 1 offense to more motion norms. The Assisted FG percentage will be the mirror of the degree of success of this team.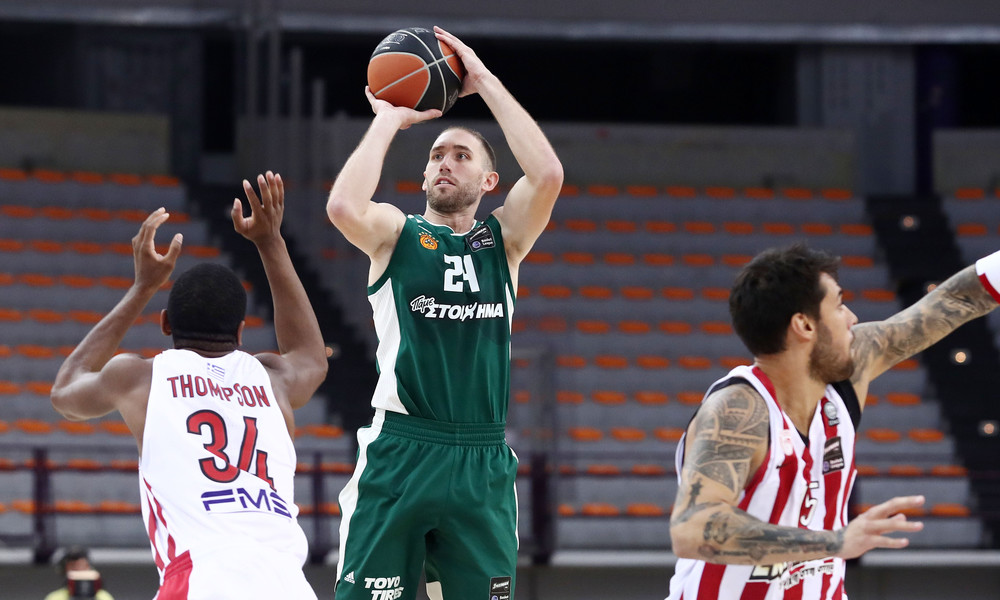 However, the Greens' roster has some inherent weaknesses. The advantages (apart from everything else) Bouroussis brought on the floor, on which Panathinaikos relied last year (which was not appreciated by most fans), have not been sufficiently replaced. The international Center brought with him a sense of safety in defensive rebounding (Bouroussis is a "rebounder", and the roster doesn't have a player like that this year) and a Post Up big man, who in last year's regular season won as many fouls as Spanoulis in less minutes on the floor. The offense would rely on him and rest their guards, change the point of reference, and guarantee better conditions on defensive transition. The duo of Vougioukas-Auguste need to work a lot in order to secure together 15+ minutes of reliable back upping.  Also, Panathinaikos is not as dynamic as when Calathes is not on the floor. Players like Denmon (mainly) or Lojeski need the suitable playmaker that will get them to shoot from the right spots. Lecavicius can improve immensely, but he still has a long way to go, to become this kind of PG. Panathinaikos has a coach that knows as very few coaches know how to get in the top spots of the standings (maybe even the ones that give home court advantage) in the regular season of the Euroleague. This will be important. However, they have many riddles to solve. Winter will be long…
OLYMPIAKOS
Olympiacos paid a good amount of money this year to reinforce the team, bringing proven individuals, but in reality, they didn't answer the questions their team posed last year. They are good players with proper mentality, but, really now, are they the proper fits for the Red environment? Payers like Strelnieks (he played in an entirely different offensive context last year in Bamberg) or Tillie stood up in an entirely different environment and they are now asked to work and follow another direction. As we said before, Olympiacos should leave behind them the declarations on fast pace basketball and investing on transition offense, simply because their roster just isn't made for this, at least as far as consistency in the long run is concerned. They should see how they will include the new guards in this specific offensive playbook, as Strelnieks and Roberts are not superb playmakers, and are not the slashers the team needed behind Spanoulis (on the contrary, they can both play next to the Reds captain).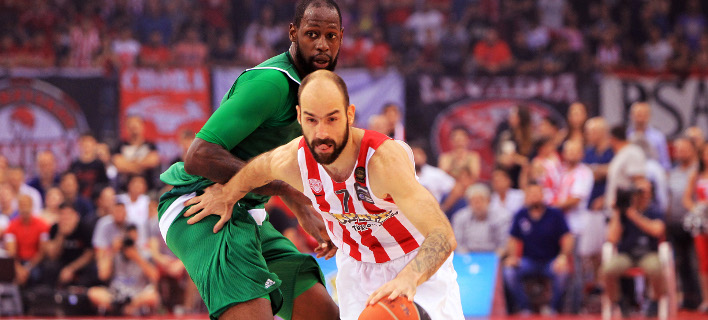 The Reds have "constants" and quality at an individual level, but the roster as a whole, in conjunction with coach Sfairopoulos' gamestyle give the impression that they may have to make changes soon, and turn to their good old "recipe" guaranteed by the principles of protecting the paint and defending the paint. I wouldn't be surprised if, for example, Thomspon is replaced by a rim protector… Of course it's still early to talk about "mis-planning". It's important for the team to work "together" and come to certain conclusions. The Reds have the know-how on winning at the highest level that only a handful of European teams have, and the minimum this privilege can guarantee is patience until the coaching staff fully shows what they have in mind this year.
– KHIMKI
Khimki had a very good Offseason and made up a deep, quality roster that has everything it takes to be competitive in modern European basketball at this level. Giorgos Bartsokas found a good core of Russian players in Moscow, which allowed him to make the moves he wanted in the American market and choose players that are close to his philosophy. Khimki has defensively versatility, a physical profile, great runs, as they are one of the most athletic teams in the league. They also have a roster that allows them to bet on their adjustability in anything they come up against, as they have a great range of lineups. What are they missing in order to aim at the top…? It's quite simple. A different atmosphere in the organisation. The hardest mission Giorgos Bartsokas has at Khimki doesn't have to do with his team defending better , or their offense being more efficient, but helping it to gradually shake off the "villager" mentality, and knock on the door of the elite without inferiority complex. Just that.
BARCELONA
A new era rises for Barcelona, who are returning to the up tempo basketball of their glorious past with Sito Alonso. At the moment the Catalans are trying to build "constants" and mainly distribute their shots, as their deep roster consists of several players that get in the game through scoring. The good thing is that the team has several sources of creation with lots of playmaking in various positions, which Sito will be called to take advantage in an offense that can be far less productive that the value and ability of its individual players, if it's not built on a multi-faceted basis. The duo of Hanga-Vezenkov in the forward positions is excellent, they may need a big man that can give defensive stops later. Barcelona will definitely need time. I am expecting to see ups and downs in the beginning…
BASKONIA
Let's move on to the Basques' South American proposal. The Prigioni era at Vitoria, with Querejeta handing the reins to a person that helped significantly in the club creating and connecting with their identity this century. "Pablito" knows that he was chosen to continue the tradition of Baskonia Basketball, bringing an up tempo game, speed in deployment and execution, garnished with physical behaviour and a hard-nosed character. Ok, he looks like he was born for this job. However, his mission will not be easy (let's not forget that he is a rookie). In the first games, apart from the injured players, Baskonia had to cope with the communication problems on the defensive end, and they had ups and downs in the 40', when their only two guards (Huertas, Granger) got tired. They are still getting their team together (the injuries do not help the process), as Jordan McRae will come back in mid-November, Garino is also off and Beaubois-Shengelia have only just returned. If he stays injury-free, the Georgian player may be the best PF in the league this year, as Prigioni's fast pace style is the ideal background for players like him or Tima (I told you two years ago that he would be a very good fit for this kind of basketball). Diop will have many chances this year with Granger-Huertas through PnR situations (especially on the basis of 1-3-1).
I have to repeat that coach Prigioni will face difficulties in the beginning with Baskonia. He is a person with a "fighting nature", but he enters the hard competition immediately. Querejeta bets on the "card" of Prigioni, and he will not "fold" this card soon. At the moment the backcourt of the team looks to be missing freshness and endurance (with the exception of Granger), unlike the frontcourt. The roster has quality, but we will have to wait to see it in its full form. Baskonia is a "bet" this year. Their poor performance in the beginning will gradually change. If they are able to come close to the defensive standards of the last two years, they might surprise us.
-MACCABI TEL AVIV
After the lessons learned in the past years, the worst one being last season, Maccabi at last seems to follow a more rational approach this year. Coming from the U.S. and Bulderhozer's staff, coach Spahija brought new ideas with him and made deep changes in the team's roster that was much needed by Maccabi. The Israeli team look healthy and are in the right direction. They leave behind their old-fashioned USA-Basketball that had become an obsession for them, and create a more modern team with an offense taken from the tank of Pace & Space, and a roster that, not only gives them hopes, but its bets a lots on developing new players. What coach Spahija can do in terms of coaching remains to be seen.
ANADOLU EFES
Coach Perasovic will have a lot of work to do this year. To be honest, I think that last year's squad looked to have more chances of getting to the point of the much wanted "balance" as the season went by. Anadolu has the typical 1 on 1 guards the Croatian coach likes (McCollum and Adams), but they are lacking in playmaking, which can make them easy to read in offense, if they don't rely to a great extent on the open court (this is their objective). Simon (remember Causeur next to Addams-James in Vitoria) and Motum can be of great assistance in set conditions. I am having second thoughts regarding the defensive outcome of Anadolu. Let's not forget that this part (especially strong feet on Man to Man defense) is the basis for the Dynamic Basketball of coach Perasovic.
ZALGIRIS
Zalgiris is experiencing a situation similar to Brose Baskets (the two most fundamental offenses of the competition last year), as they had to change things around and move to another direction in this year's transfer market. Saras wanted to upgrade his team in terms of athleticism (last year we called Zalgiris "The White Team") bringing to Kaunas better athletes that can help him on the defensive end, which cost the team a place in the Euroleague Post Season. Dee Bost, Alex Toupane, Brandon Davies… Micic replaced Westerman and he may have a similar development as a player under the coaching directions of Saras, although he is not playing well at the moment (Pangos is leading the team). What I can say is that what concerns me is the offensive behaviour of the Lithuanian team, where Zalgiris is trying to build on last year. In the beginning of the season they turn the ball over a lot (a lot, even for the beginning of the season) with Jasikevicius insisting on how important it is to reduce their dribbling and constantly move the ball, and with it the defense. In the first 5 matches of the season Zalgiris' TOV% is 17.1 (lots of turnovers) and AST 74.1 (scoring through cooperation). In terms of individual quality, Zalgiris' roster is not high. But his is Zalgiris we are talking about. I don't have to say more.
BROSE BASKETS
Andrea Trinkieri's major problem is that during the summer he lost most of the players that were the "pillars" in Brose's game, who played what the team represents on the court. The Bavarian team is called to create new "pillars", which is not an easy process and requires time. Brose will be more aggressive in the paint this year, more athletic and more physical, but they are lacking in understanding the game and this is a major disadvantage in their effort to adapt to coach Trinkieri's game. Radosevic had a good start in the season (players like him and Zisis are very important in this offensive playbook) and he will be even more important this year). Mitrovic has left a good impression, as opposed to Quincy Miller, who has raised some concerns (as I said in the past, in the Italian coach's PnR offense, the player at "4" is the most important player on the floor). The organisation has character and can handle this transition period, but it's a fact that at Euroleague level the Bavarians will have many problems, especially in the beginning.
EA7
We talked about EA7 a lot during the summer. Its new version is an upgrade in terms of quality and mainly proper roster building. The changes coach Pianigiani is trying to bring on defense is maybe the only way to create a competitive team at the highest level. It remains to be seen how the tem "defensive duty" can become a part of the new identity of the team. Milan has depth in their roster (they are waiting for several players to return), and we can't wait to see how a coach that is used to rely on an 8-player rotation will take advantage of their entire roster. Except Cusin-M'Baye-Gudaitis, coach Pianigiani has (or is waiting to for the return of) Jefferson (he has to find a role for him), Tarczewski-Young-Pascolo in the frontline, Abass-Dragic, plus Fontecchio behind Micov at "3".  The trio of Theodore-Goudelock-Bertans is very interesting. Character and winning know-how have not been there for years, and Pianigiani has to work on that if he wants to lay the ground to relive the great MPS team in a new model. Milan has the ability to present us with something good this year. However, before the season starts, I have to give them this spot.
–VALENCIA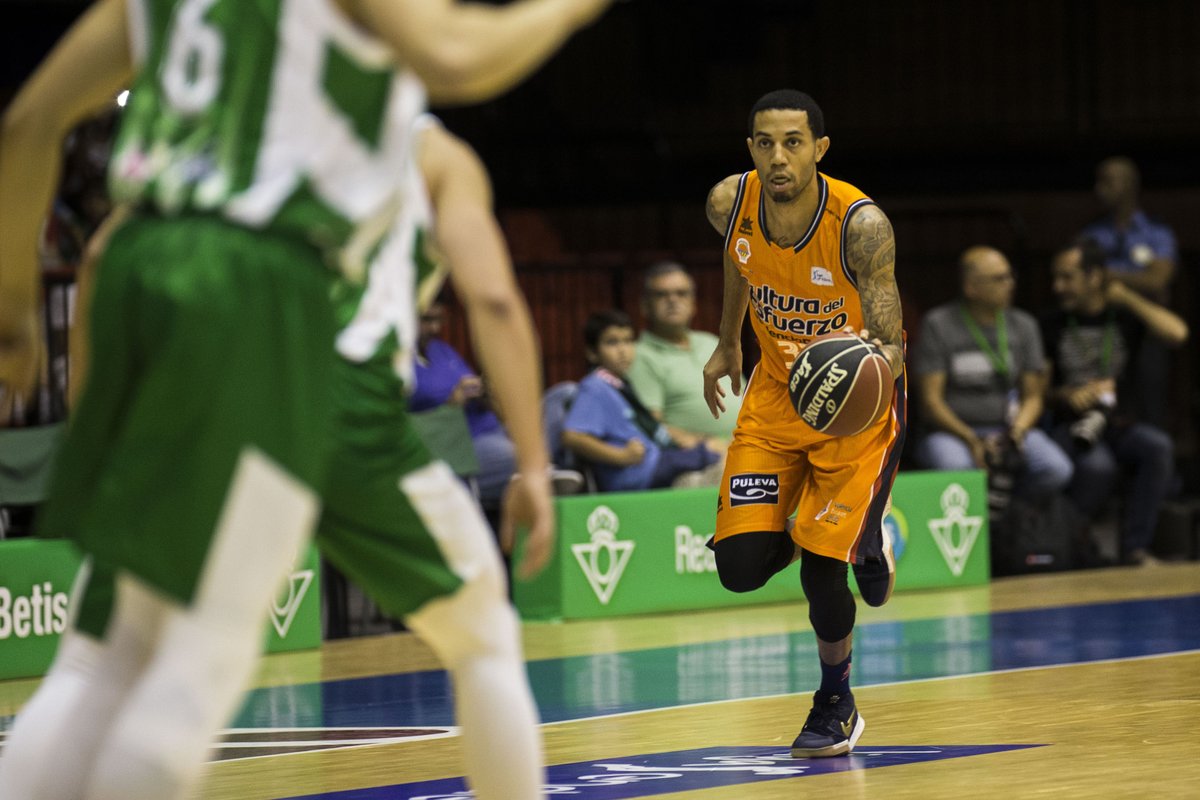 The Spanish champions made smart moves in this transfer market by signing players that can immediately produce in their plays. After a season where their dreams came true, Valencia couldn't keep Pedro Martinez on their bench. Txus Vidorreta is also a smart choice, as he is a coach that can run the program in a similar gameplan. He likes a low pace game (this is what he played at Estudiantes, this is what he played at Canaria and Tenerife, entirely changing the environment of a team that was used to play an up tempo game) and fundamentals. The Spanish coach seems to be a good fit for the club, even though this year will be completely different. Demands are now high, and they reach outside Spain, whereas the level of the Euroleague is quite high (let's not forget that Valancia does not have the know-how of winning at this level) and will "expel" any mediocrities. The "Bats" brought Van Rossom back (in a good state) and Erick Green (in a very good state) will have the chance to produce in a team that has learned to distribute its shots and for years worked for a shooter like Rafa Martinez. Valencia are on the market looking for a PnR big man to replace Latavius Williams, one of their best summer moves, with the player sustaining injury and being unable to help his team until mid-November. San Emetrio is still a key player, and Sastre will be able to capitalise on his experience with the Spanish national team.
UNICAJA MALAGA
In his fifth year at Unicaja, Juan Plaza is working in a different direction, focusing on set game, and being efficient in the half court evaluating possessions gamestyle that is different from the trend of the Spanish league. Plaza (he had his personal step up, as did Nedovic, last year by winning the Eurocup against Valencia, the future champions) has with him a good core of European players (Nedovic, Salin, Milosavljevic, Shermantini, Vaczynski) and he wants to make an even more efficient team in half court (last year they had the second best offense in the ACB, with Real Madrid being the best). Nedovic will be among the stars (and the most fun to watch players) of this year's Euroleague, and he will be the centre of decisions for Unicaja. The elite clubs will be drooling over him. The key for Malaga will be Ray MacCallum's performance in the backcourt and how he will be able to decode (as a player that is very good in the open court) their half court game. If he's not able to do so, Unicaja will need help in playmaking, in order to decompress Nedovic and take advantage of a finisher like Augustine (as well as the their spot shooters), as EL defenses are very hard to break through. I also think that they could use a defensive stopper in the paint.
-CRVENA ZVEZDA
Cverna Zvezda lost a lot of players, but they survived and managed to create a decent squad. The Serbs lost Jovic (their leader on the court), Guduric, Mitrovic as well as Kuzmic-Simonovic, i.e. the entire core of their good native players, on whom they had built their entire structure in the Radonic era (basically coach Radonic is their most important loss). They also lost Bolden (they had signed him, but their financial problems suggested that they couldn't refuse any cash inflow) to Maccabi. They invested in the 31-year-old Dusan Alimpijevic (the FMP coach, a choice close to the logic of Radonic) and rely on Lazic, who stayed at the team, and the addition of Antic for the locker room. Hoopfeliar Mathias Lessort (he would be a good back up big man for our teams, he is consistently improving his status, but now it's game over, next year he will probably be three times as expensive) will be the new big man to study in the Belgrade University, and Rochestie and Feldeine, with the lightning-quick Dangubic (this is his chance) will be the basis of the backcourt. Their fans will be there to "lift" the Serbian team when things get tough, but I am having doubts on whether Cverna Zvedva will be able to come close to the defensive level of past years. A tough year…
P.S.: Panathinaikos is ahead in the home court advantage battle for the Stoiximan Basket League with his road win yesterday against Olympiacos. Both teams are still building communication codes and are trying to include new players and conditions in their game. They also have to cope with significant absences in important position.
Yesterday, Olympiacos played without their two leading guards (the players that together with Printezis will get the more balls in the end of closed games), and they missed those players very much in the final stretch of the match. Calathes was by far the best player on the floor (Lecavicius, who is not a pass-first PG is called to bear an significant weight, when Calathes in on the bench) and Rivers was a killer one more time. MacLean was excellent and he showed a part of his abilities (as we said, he brings assets that the Reds didn't have in the "5" position last year), although it was obvious that Panathinaikos' backup Centers were unable to stop him. I think it became obvious how much work Zach Auguste has to put (he is behind in perception of the game, and his mentality before coming to OAKA does not exactly guarantee that sooner or later he will improve under the direction of coach Pascual, which is a major objective in the way the roster was structured), especially on defense down low (he is constantly not in the position he should be, to the point that you may think that he was… born out of position). An important win for Panathinaikos, the fact that they came back and properly closed such a road game is also important. Barcelona will be a good test. Olympiacos also played well. They missed a big play (Sfairopoulos is excellent in other parts of the game, but he is not the coach that, when everything is falling apart, will make up an offensive play that will save the team, he relies on the ability of his stars) in the final minutes and the ability to make an entry pass, which directly affects Milutinov's game. We are starting with two difficult games in the Euroleague that will lead us to the established, weekly update regarding the development of the game and the performance of the "eternals" as the season is underway…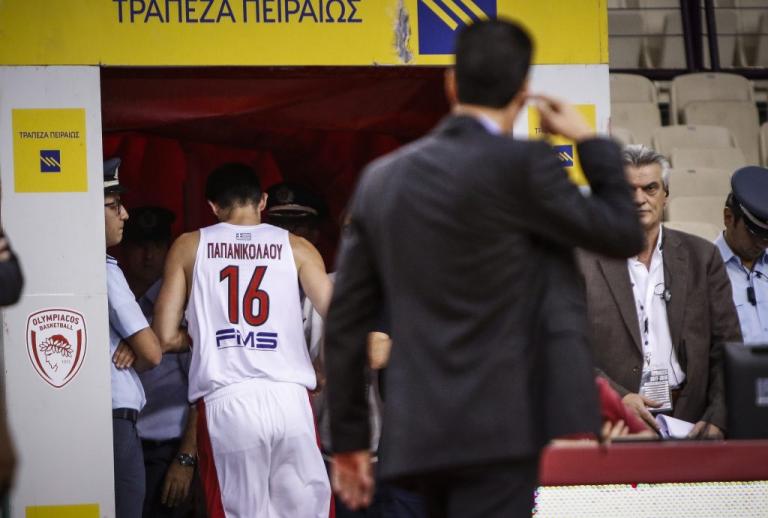 P.S.1:  Don't tell me you fell for it when Papanikolaou was sent to the locker room for appealing to the referees. It's at least a joke. The player said some pretty harsh words, and the coach was right to send him to the locker room, even if this cost his team the win. Papanikolaou is inexcusable in this case. The fact that some media for their own reasons justify him, doesn't help. After winning Euroleague championships, playing for Barcelona, playing in the NBA and the Greek national team, a player must lead and show the way to his teammates at this age, not act as a 15-year-old troublemaker. Last night, they even examined the possibility (what many people try to let it be in the past) of giving Papanikolaou mandatory leave. Coach Sfairopoulos didn't have the choice of a milder reaction (he would lose the respect of the other players, had he reacted differently) in this incident. Rules are above individuals. This must go for everyone. When you adhere to this line, you may lose some things (i.e. games like the one last night) but, in the long term, you only have thing to win…
P.S. 2: What we said about Aris. "Don't get excited (after the match against PAOK), the team will have several ups and downs…". The same goes for PAOK. A team having ups and downs– especially a team with a new coach – in the beginning of the season is more natural that the sun rising. Let's be patient.
P.S.3: Our league for this year's Euroleague Fantasy Challenge :
League name: Hoopfellas Official League
Code: 767YZRSF
Translated by: George-Orestis Zoumpos