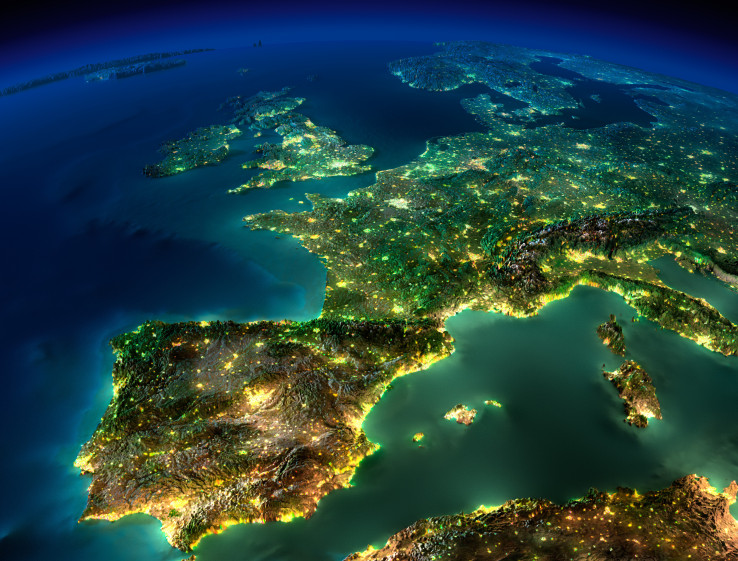 By  Jim  Katsionis on  27 June 2017
Barcelona's return to the past, Saras' offseason, Milan and many more in the established Hoopfellas' trip to every corner in Europe…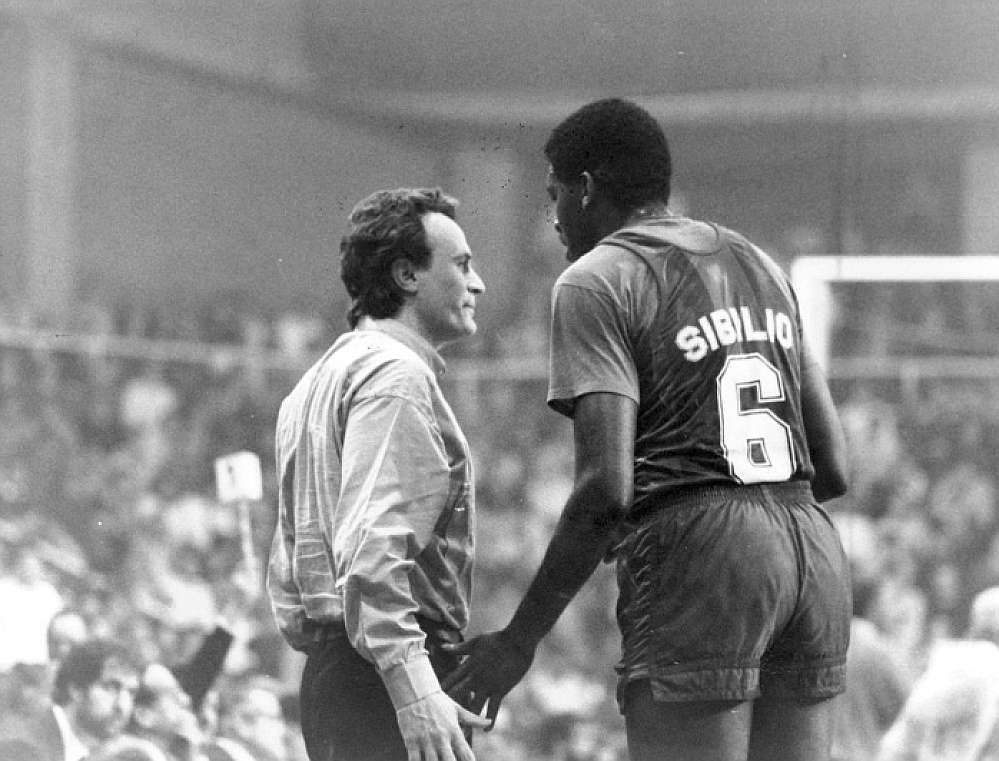 Old School Barcelona
Barcelona is going through a change that is much greater than the change in persons the fans see. With Sito Alonso on the bench the Catalans' goal is to return to Fast Pace basketball the team played in the late '80s and '90s under Aito Reneses. It's been a long time since we last saw something like that in Barcelona. From the (beloved) clear-cut European teams of Dusko Ivanovic to Xavi Pascual and Giorgos Bartsokas' season this year, Barcelona emphasised on speed in the half court and has an obvious tendency for set basketball. With Sito on the bench this is going to change. It remains to be seen how the new team will adapt to this new style of play and the High Octane offense coach Alonso is known for.
This is why the Catalans are looking at players that can play this kind of basketball. Heurtel is one of those players. As is Shane Larkin. They are PGs that have all the assets to play quick deployment and execution basketball, which has its roots in the dusty books of Spanish basketball. With the American PG (both the player and the team want to join their forces, which leads us to believe that sooner or later they will reach an agreement, except if something unexpected comes up) leading the team, Sito played at the fastest tempo, and had the best defense in the Spanish league.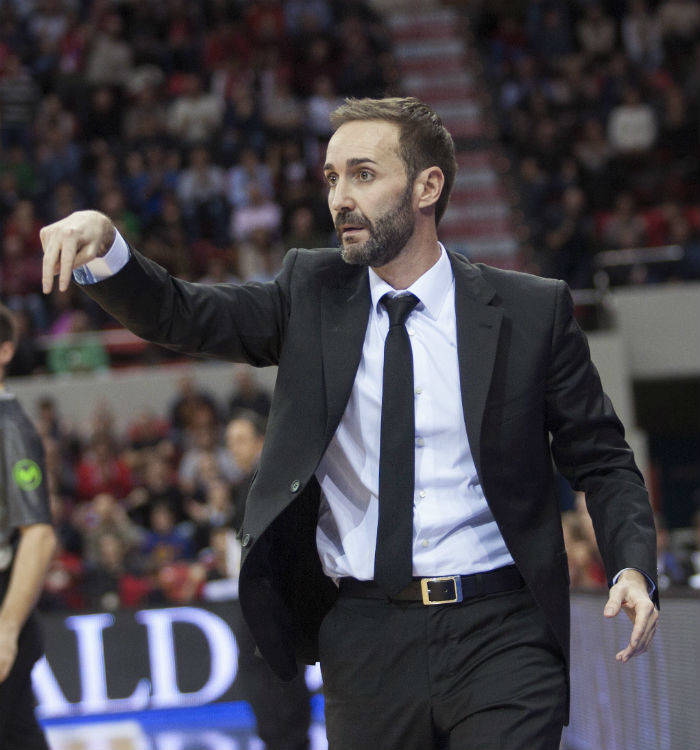 Barcelona is closely examining the case of Valencia's Pierre Oriola (2.06-F/C-1992), as they want to strengthen their Spanish core, with Ribas  making his way back to the team as a facilitator in the backcourt. Oriola (he has played two years in Sevilla, he managed to get to Valencia last year) was one of the main players in the post season for coach Martinez's champions, and had a great game 3 in the semifinals against Sito's Baskonia (18 points, 7/9 FG). His technique is light years away from being considered complete and his body type is far from being a good fit for the game (which the Barcelona fans are not used to), but the 25 year old Spaniard plays with great energy, he always positions himself well in the paint, and he has improved his finishing around the rim. Barcelona urgently needs Spanish players, especially now that Oleson (who is a Spanish citizen) is on his way to Malaga. The main target for the Catalans remains Darius Miller, a player that can give a very strong quality boost to the worn out line of the teams' forwards. With Heurtel at the "1" position Koponen-Miller (both very good as secondary ballhandlers) will be able to "kill" from the weak side.
Valencia is not just waiting. They renewed their "1"& "5"axis and kept Dubljevic-Diot and they are close to the best player of last year's Tenerife, Aaron Dornekamp, to fill the forward spots. The Canadian is a Valencia-DNA player. Let me remind you what I had said about the "Bats" in regard to their behaviour in terms of recruiting, and how they evaluate the market by having the connection of the player to the team's environment as their first priority…
It's not yet the end of June and Zalgiris managed to have a full roster for the next season, which shows a team with a plan and proper programming. What they lost the most time on, was the renewal of coach Jasikevicius' contract, who will be the best paid employee in his team, together with Paulius Jankunas (550,000 euros). This is why I told you that the 400,000 euros offered to Motum were very flattering for Zalgiris' standards (he was paid 270,000 for the last season, No 3 in the payroll, below Jankunas and Kavaliauskas' 300,000).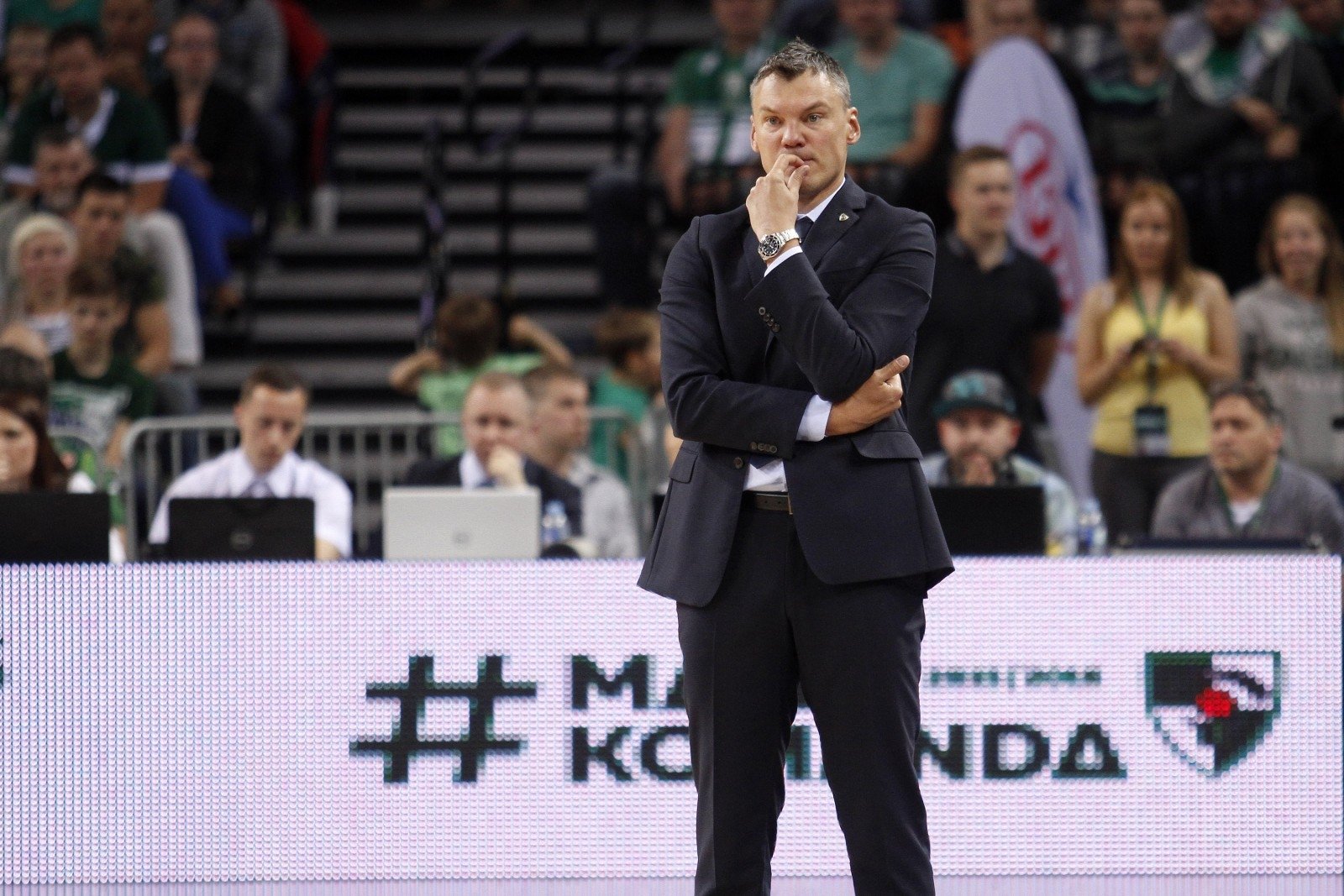 With the new version of his team, Saras is looking to present us with an improved team in terms of athleticism and defensive behavior. Their 115.4 Defensive Rating in last year's Euroleague showed the way for the Lithuanian team's planning. This is why they added three American players at a good age in the three frontcourt positions. Royce O'Neale (24), Aaron White (24), Brandon Davies (25, less athletic, but with better-built basics of the game than Lima). White does not have the resume or the strength of Motum (after a season at Kaunas and his experience in the Olympics he was a "different" player, but he is a PF with outside shooting and the ability to put the ball on the floor, an asset that is perfectly absorbed in an offensive environment with fundamental principles and detailed spacing (producing good close out situations for such a player). All three of them are players on their way up at the moment… I also like the way the Lithuanians replaced Leo Westermann with Vasilije Micic. Hoopfellas had talked about these young players when they were playing in the Serbian championship (Partizan, Mega Leks)…
Micic is more talented than Westerman, who never found playing minutes in Barcelona, but, when his career was not going well (injury), his collaboration with coach Jasikevicius came as a lifeline for him, and thus he managed to get to CSKA today. Zalgiris has playmakers, good screeners and shooters who set the carpet to rely on their traditional post offense. Seibutis was released from the Lithuanian champions. They will be very interesting this year as well
Principality…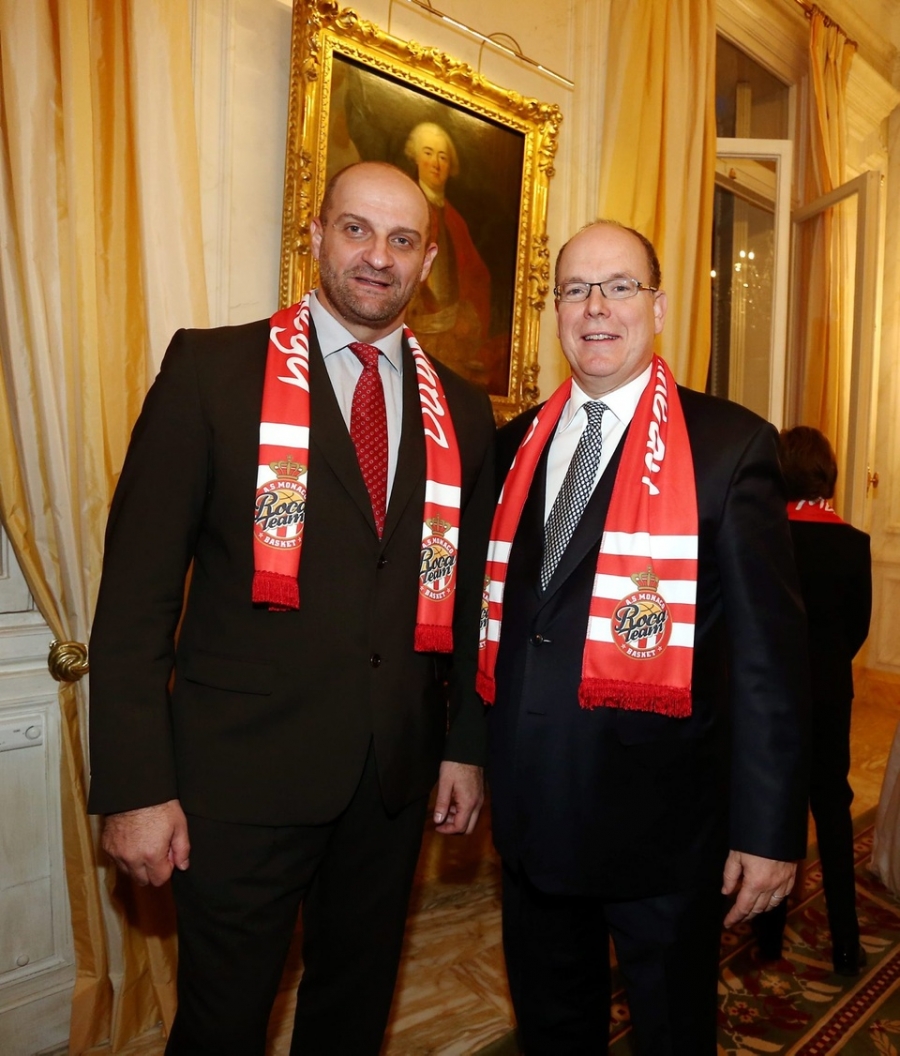 Monaco is making a dynamic comeback after this year's poor finish, looking to create a team that will dominate in France and will make some noise in Europe. Zvezdan Mitrovic has built a team that plays signature basketball in his years, with a very strong defense, known for its physicality and high level of coherence, as well as the tendency to score in the open court. Monaco had the best team in France throughout the season, and they were among the favourites for the BCL title, but they were stopped by their lack of ability to produce in half court in the games that opened the way to the titles. Structure-wise they "screamed" that they are a team of Euroleague-level athleticism, which was very strong in the open court with their lightning-quick guards (Bost, Wright), our own Quattara and Fofana in the centre of the key, but at the same time they were an one-sided team, as they lacked playmaking in set basketball, which would have allowed Shuller, Gladyr and Medley to find good shots. This is how they lost (1-2) and were disqualified by ASVEL in the ProA quarter-finals, losing two games in their home court, where in game 3 they had 5/34 three pointers. In the BCL F4, they lost to the more experienced Banvit, and finished in third place, after beating the Italian champions, Venezia.
Mitrovic is trying to keep the same physical/athletic character of his team on the defensive end, and add more skilled player. He started by building a defensively strong backcourt with Dru Joyce (Bayern) and Aaron Craft (Trento) and he plays his strong card by trying to close the deal with Gerald Kikanovic. If these moves occur, we will be talking about very strong moves that make Monaco the frontrunners in France for the new season. Kikanovic, in particular, may be the point of reference they need in the paint, whereas Sutton is a much more difficult case, as there are rumors of Eurolegue teams being interested in him.
Pianigiani
Simone is back riding his white horse, after shutting a few people up in Israel, not so much with the basketball his team played this year, but with the final outcome. There's so much to tell… Tune in for EA7's games in the new season and enjoy the team's new coach going out of his mind every two minutes, comparing what he is used to see in his years with MPS, with what he's been seeing lately, and will probably be seeing in the future, if there are no major changes, first in the persons that work on key positions, and second in the culture of his new team's organisation.
Milan reniewed Kalnietis, Cinciarini, Simone, Fontecchio, Pascolo and Kaleb Tarczewski of Arizona at the "5" position, who had a good series against Trento (10.2 PTS-6.0 REB-1.0 BLK, 22/34 2PT). They added Patrick Young, Amath M'Baye (we has talked about the Brindisi forward during last season), Dairis Bertrans, and are looking for the proper formula to keep Jamel McLean. What I found out, though, (this is where it gets interesting…) is that these players were chosen by the front office, not the coach, who is asking for two good foreign scorers (a guard and a player for the "3" position). There are rumors in Italy that the Lombards have their eye on Honeycutt, but I am not sure if this case will go on with Pianigiani. I will make a trip there this year, if everything goes as planned.
Brian Roberts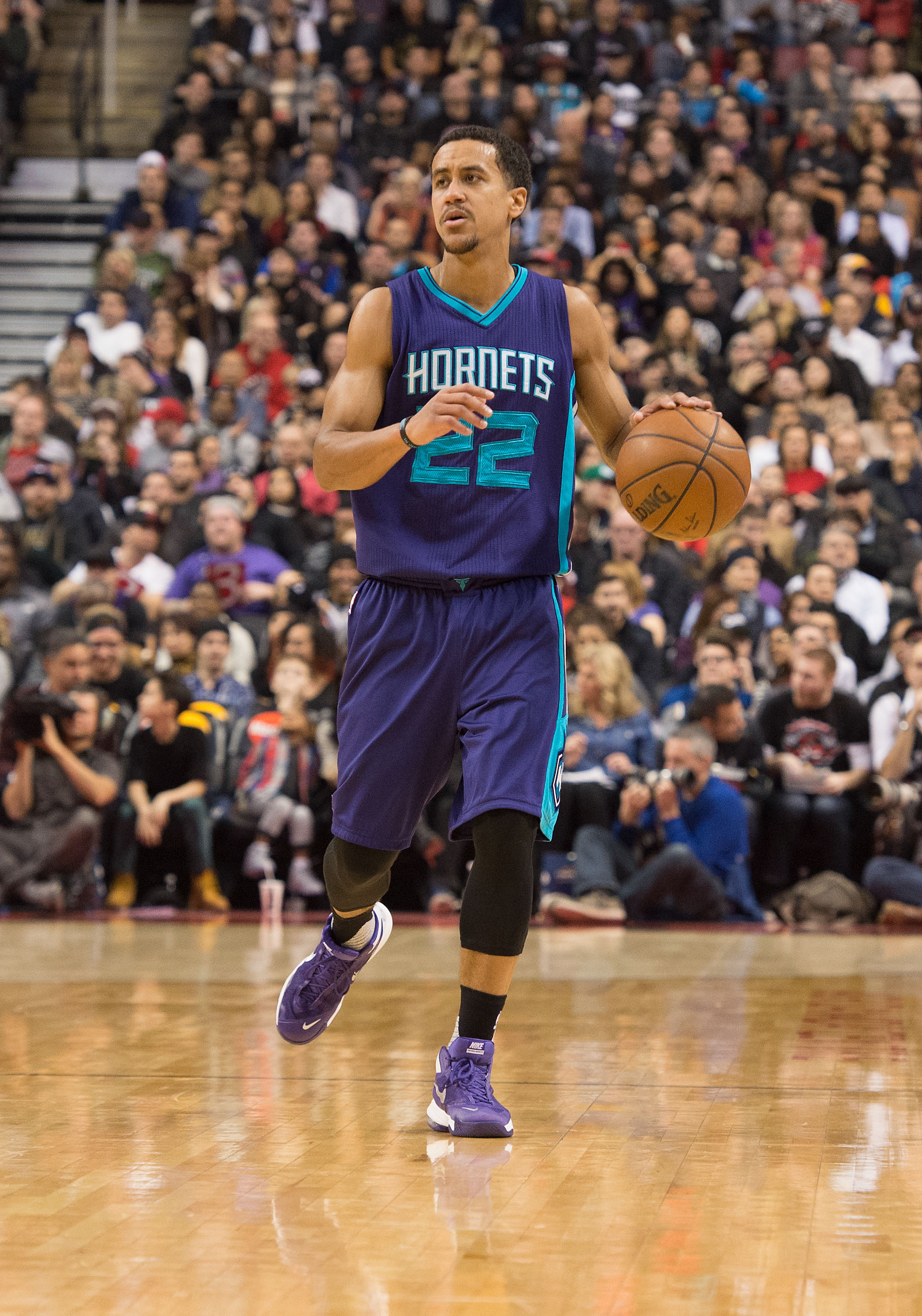 In the morning I told you…
"About ten days ago, I was talking to my guy from Russia about Brian Roberts, on the occasion of Khimki's interest in him. He is an old associate and he knew (as do most of you) that I think highly of the guard, for whom I had said that the Greeks teams should grab him with their eyes closed. This was when he surprised us all by leaving Bamberg for the NBA. The years have passed and it's difficult for him to find a contract in the USA. In the morning you sent me a link mentioning his name (without a source, as usual). I don't know if there is such an interest… He is a free agent"…
We have said many good things about Roberts a few years ago. In 2012 I was excepting him to be called by a top-Euroleague team, but he surprised us by signing for an NBA team. These were the years of the exemplary (motion principles) offense of Chris Fleming in Bavaria. The years of Casey Jacobsen, Brian Roberts and the undersized "5"s. He is a well rounded player. A player with a right direction and principles, who plays the game properly and is very precise. His "octanes" run low this year in the USA. The "hungry" Briante Weber managed to get in front of him in the Hornets rotation and showed him the way to Europe.
Strebkov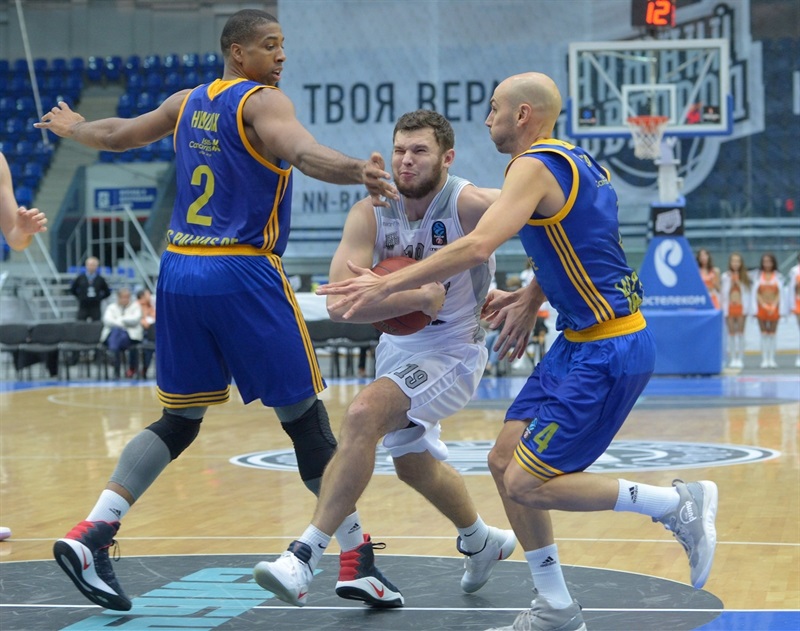 -I was talking to a friend of mine from Israel late last night, who was begging Maccabi to remember their old love for Matt Lojeski. The "people's team" was the first club of the European elite that showed actual interest in the player, in order to get Lojeski out of Belgium, but for various reasons this case was not fruitful. Our chat moved on to the "secondary" Greek teams (my friend knows them well and remembers AEK, Aris, PAOK, Iraklis and Panionios in detail, when they still were powerhouses in Europe), the "lost Greek art" of good scouting and to sum up he asked a question regarding which player I would like to see this year in Aris or AEK, if they deliver on their promises of increase budget. After I explained to him the situation with Laskaris, and that things aren't exactly like that financially, I mentioned the name of the player I would like to see in this "third" team of Greek basketball (whichever team gets that role). His name is Iban Strebkov… The 26-year-old Russian, a former CSKA guard is, of course, under contract with Nizhny (he is paid good money as a Russian native player) and is no longer an achievable goal. I just wanted to give with that name the direction I would like to see from our teams. Great players don't come from the USA only. Strebkov is a Euroleague player and I could easily see him playing, for example, in Bamberg or Zalgiris. Such "secret" players are scattered around Europe for teams of this level, but with lower annual wages. But, as they are "secrets", so I won't mention their names.
P.S.: I am dreaming of a Euroleague, where as many clubs as possible would operate in the direction of US Colleges, choosing players that fit their environment and their system as a "program". This is what gives birth to "identity", which in turn leads to specialisation…
P.S.1: No team has approached Panathinaikos for Chris Singleton yet. At the moment, the chances of James staying with the team are not in favour of the Greens, as the player seems to prefer even a short-term contract in the NBA. I am expecting that we'll post a new article and propose a guard soon…
P.S.2: Regarding our national team, I would like to wait for the official calls first and then comment. The only thing I want to tell you is that at this point, the team should start from players like Papagiannis…
Jim  Katsionis