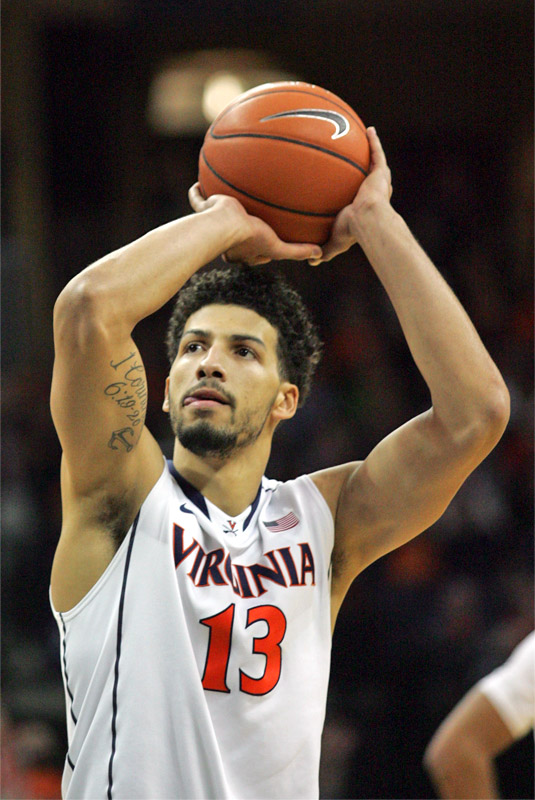 By Jim  Katsionis on 24 June 2017
Hoopfellas focuses on Olympiacos's need to acquire a PF who will give the necessary boost to the team and the necessary protection to Giorgos Printezis in the aftermath of his renewed contract, by rating two very good, affordable players in the market… 
Right now the reference point for the Red frontcourt plans is Nicola Milutinov; however, people at the port have to start the first exploratory contacts in the marker to buy a big man to fill the "4" position and, under certain conditions, to give depth in the "5" position. It looks like Agravanis will be covering the role of the fifth big man as the wild card for the two positions in the paint, at least in the beginning (because things change, it's up to him). Let's see the two players I have picked based on their potentials in Olympiacos's environment game-wise. Young players, motivated, without high financial demands but a wide range of perspectives for development in European basketball.
Let's have a look at them together..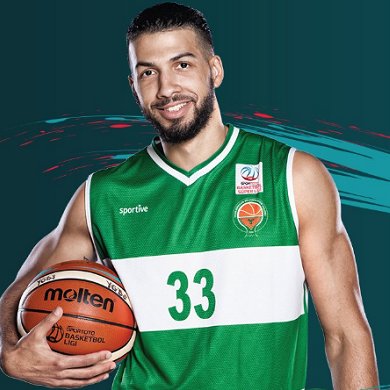 Anthony Gill (6'8»-PF-1992)
I first marked his name two years ago, watching him in his amazing team back then, Virginia. It was the best defensive team in the NCAA (along with the Kentucky "beast") led by coach Tony Bennett. Virginia became famous for its Pack Line defensive approach (we often talked about it throughout the season in the Euroleague), an evolution of the original Pack Line presented many years ago by his father in North Wisconsin, offering several super interesting nights amidst the cold winters of the city with his defensive miracle warming up the fans. It is very important to evaluate the environment of players who may be a target for our teams now or in the future because this process gives us more insight in their education, habits and working standards, which are directly linked to their adjustment period in a certain situation/philosophy..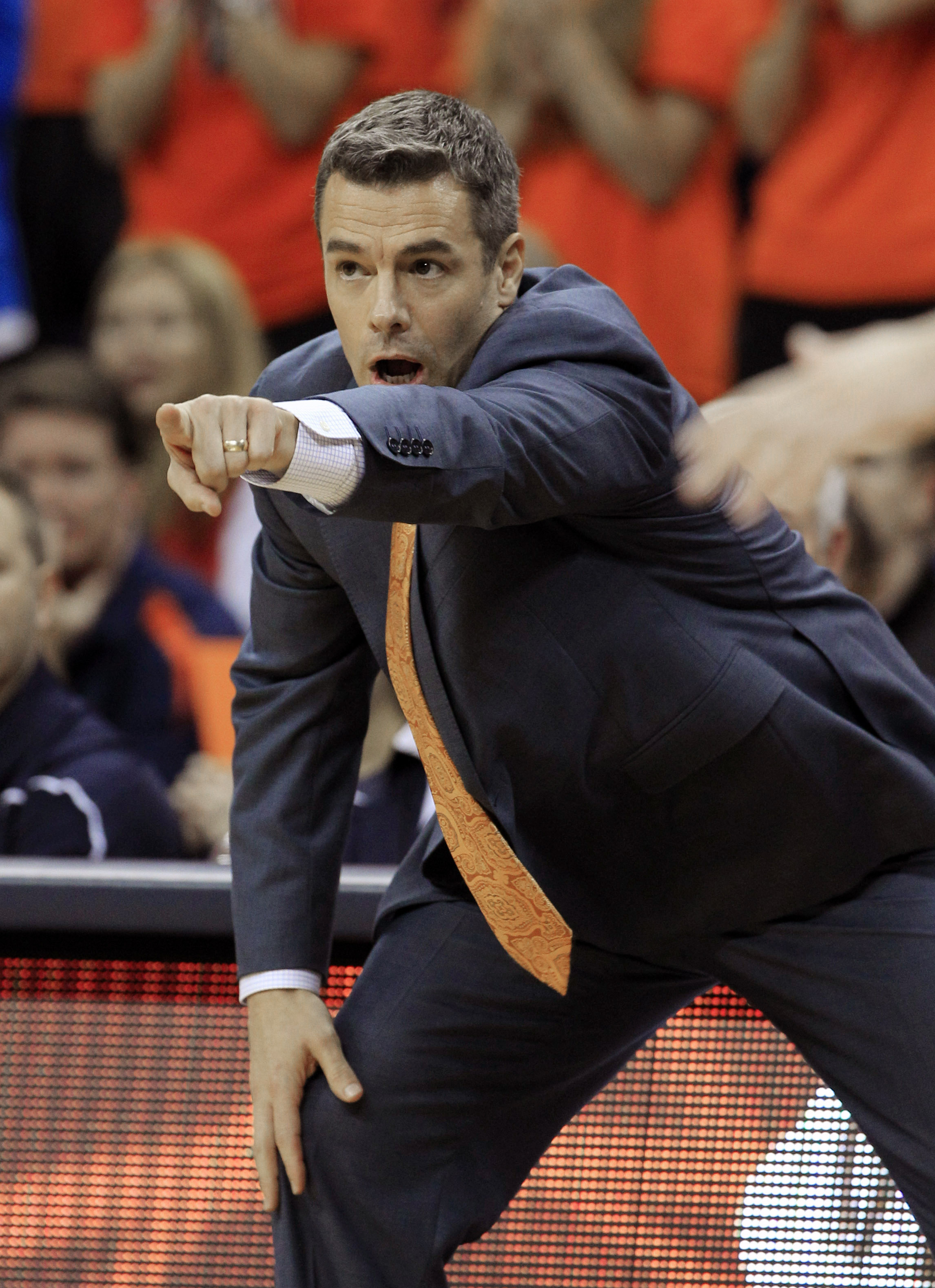 The principles of Tony Bennett's Pack Line, in which Anthony Gill grew up, are similar to the defensive strategy used on many occasions by our teams as well as by Crvena Zvezda, i.e. the elite defenses of current European basketball. In contrast to ICE and the tendency of most teams of current college basketball to send the ball handler vertically on Side PnR, Gill grew up with a defensive philosophy that consciously pushed the ball to the middle lane, which was impenetrable due to the Pack Line line up (the ball defender high up on it and the other 4 players within an imaginary line) with Bennett looking to reduce the distances between the defenders by limiting the times of the recovers.
Note: Remember how strong Olympiacos was this year (with their own strategy) in defending the middle lane by using Pack Line principles help-wise, except for when they were after clear one on one with Birch.
Born and in the blessed land of North Carolina, Gill wasn't a great defensive player at first. He was, however, forced to work hard on this (coming of a season in South Carolina) as there was no other way to to get playing minutes in a team with such character, and he managed to get all the way to the All-ACC Defensive Team. There are still things for him to improve but his predictions looks ideal for a player who has been progressing rapidly in the past few years, constantly adding things in his game.
Why I'd like to see Gill in Olympiacos
-He is a 2.03 m. forward who covers the"4" position and the "5" in Small ball situations that the Reds word hard on and properly support with the Big SF they have. Automatically, the team acquires more depth and variety of formations by creating a more versatile frontline.
-He is characterized by a strong fighting spirit and is a team player. He's neither preoccupied with numbers nor does he play for them. He is able to adopt a role player profile.
-He's a good rebounder with good second jumps. Very strong in offensive rebounding, an asset in harmony with his ability to finish down low without lowering the ball. In his third year in Virginia, playing next to rebounders such as Dario Atkins and Mike Tobey, he got the 15.5% of the offensive rebounds of his team, an excellent number.
-He knows how to work his hands and is not afraid of contact even though he needs to strengthen his body to defend down low at the "5" position. His motor varies from evening to evening. Good perception. Last year he found himself in a completely different environment and a high-level professional league and he responded exceptionally, armed with his persistence to play on his strengths. Above average athleticism.
-He has grown up in a low pace offense and a group with clear defensive orientations (Virginia). Olympiacos' environment (even if transitioning to Euroleague is very demanding) will be familiar.. It's intriguing to watch a main player of Tony Bennett's team integrating into maybe the best defensive team in Euroleague and playing under Yiannis Sfairopoulos. Truth is that (pay attention to this) Gill has still defensive weaknesses that in my opinion are anything but insignificant at Euroleague level. He is often distracted defending away from the ball and there is room to improve his footwork even though we are talking about a PF who can run the court fairly well. It is obvious when you watch him defend high against fast guards. I estimate that he may soon improve this, taking into account how much his behavior on defense has developed in the last three years.
-He's aggressive when attacking in the paint, especially in miss match situations in his favor. He lowers his body, seeks contact and usually finishes with a baby hook. In these cases his aggression may take him to the free throw line. He was excellent in Virginia's 1-3-1 offense as the last player playing on the base line. His good hands help him there. He is an efficiently offensive player. In his third year in college he got up to 122.3 Offensive Rating and graduated by significantly improving his free throw numbers (67.1%) and an average of 12.8 points.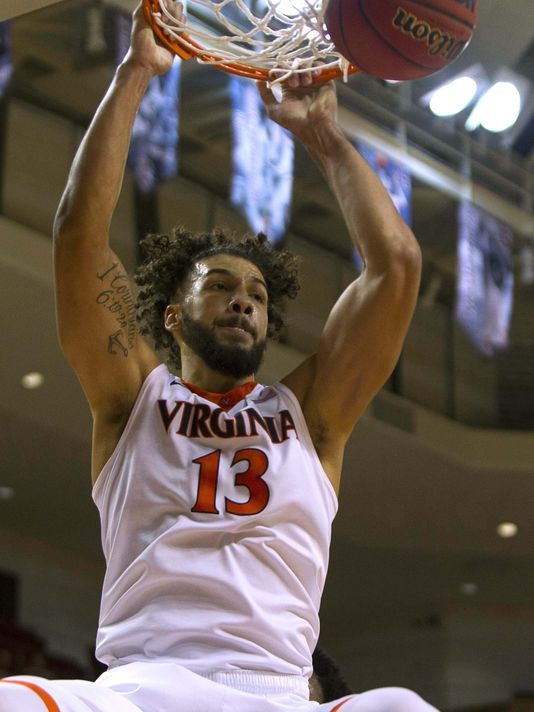 -The most important of all… Leaving his college he was a substantial offensive presence in the paint without good execution outside of it. His shooting was a weakness that shut the NBA door for him. He worked hard on this, transforming into a decent shooter last year in Giresum and TBL. He finished the season with 46.5% three pointers (43 attempts in 30 matches), 69.3% in two pointers and 76.5% in free throws. . He has now added Face up game in his repertoire and his improvement in peripheral execution was necessary to support the frequent use of 1 in-4 out offense used by Trifunovic in Yesilgiserum in order to pave the way for Ricky Ledo to step onto the paint. Olympiacos also started several plays this year with this formation.
-A decent ball handler which he capitalized in close out offense situations as well as in secondary transition execution. He still learns how to read. He is prone to turn the ball over when he stops dribbling in offense (either vertically or in post ups on the low post).
– A very competitive character. In his years there, Virginia had the ambition to create a team that would challenge teams with much higher star quality and starting from this, they forged their respective characters on a personal level. In the last season, the 25-year-old forward had his best games against the elite teams of the TBL. Have a look…
Gill vs Fenerbahce
14 PTS (7/9 FG)- 5 REB
20 PTS (7/8 FG– 4/4 FT)-6 REB-2 STL
Gill vs Anadolu
21 PTS (9/13 FG)- 5 REB
15 PTS (7/7 FG)- 4 REB-2 STL
Gill vs Darussafaka
13 PTS (5/8 FG- 3/3 FT)- 10 REB- 2 AST
20 PTS (8/10 FG-3/3 FT)- 8 REB- 2 BLK
He finished his first professional season in Yesilgiresun (10-20, finished 11th in the standings) with: 14.4 PTS (69.3% 2PT- 46.5% 3PT- 76.5% FT)- 6.9 REB (2.6 OFF REB) – 0.9 AST- 0.6 STL- 0.5 BLK and 1.8 TO in 30.3′.
Anthony Gill is a player whose game is still evolving. I think he deserves some attention from Olympiacos now that his price is still very low as he can add some quality minutes behind Printezis with the hustling and efficiency that characterize his actions. This is a Birch-like case (completely unrelated game-wise, entirely different players) where the raw material is there and may be translated pretty well in the Euroleague in this particular system, and up his value in the market. I think his case would be proper money placement in a player that comes from the bench and is able to give a good boost to the team in the second half of the season..
Jonathan Holmes (2.06-F-1992)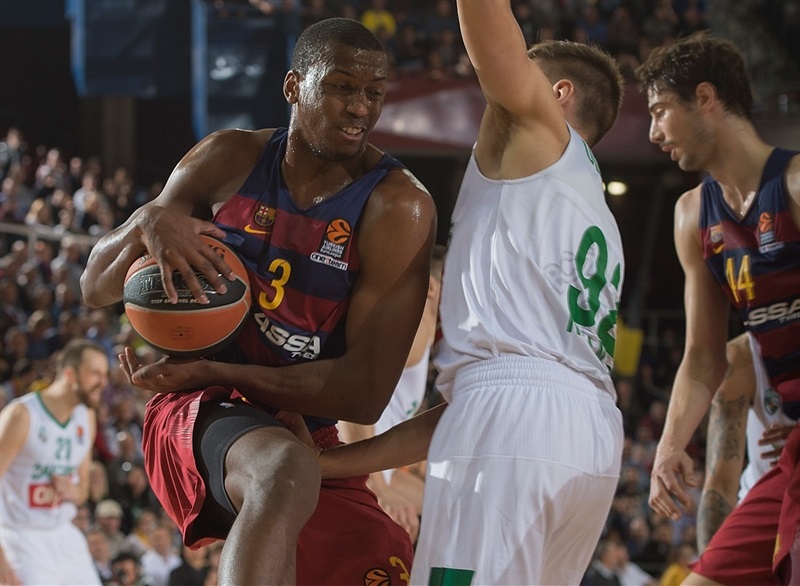 Let's move on to Holmes… The Texan forward is not a stranger in our community from previous years' references to his name and, of course, from last year's course in Giorgos Bartzokas's Barcelona. Back in November of 2015, Hoopfellas had written that Panathinaikos was looking for a player but even though the name of the Texan forward reached the Greens front office, they were afraid of his recent injury:
"Background: Born in San Antonio, he graduated from the local Texas and was undrafted. He didn't make the Lakers cut a few days ago. A good player similar to Maurice Ndour.
(+) Combo-forward with fighting spirit. Tough player, it's made clear immediately on his floor both in defense and in offense. He brings energy, physical game and is decent in offensive rebounding. He also seeks contact and plays both with and on it. Face & Post up game. Good with the ball on the floor, able to attack the close outs and outdribble his opponent's forwards. He has the ability to defend in the paint (using his strong body) and outside the arc (he lowers his body, good footwork). He can score from behind the arc in spot up situations.
(-) Although his mechanics in peripheral execution aren't bad (his release is quick) he never really managed to become a reliable three point shooter. Today he scores 3/4, tomorrow 1/5. And this goes on and on… More of an instinct player, lacking what we call "perception" of the game."
Individually and regardless of what was going on in Barcelona's sinking boat last season, Holmes scored more points in my book during his two months there with all the ups and downs that took place while he was in the team. With zero experience and preparation he came straight into the highest level of competition in Europe and left because the traffic (especially in the case of a losing team) was too much, as there were players in his position who had to play being key members of the summer planning (Vezenkov-Doellman, Claver after his recovery). I remember coach Bartzokas after his first match, where he was (quickly) fouled out, saying the epic "Holmes probably didn't know that in Europe players are fouled out when they commit five personal fouls". His many turnovers also say a lot for his little knowledge about how the game is played in this side of the Atlantic.
A very good match up for Singleton..
What I see in Jonathan Holmes:
He is a player for Olympiacos' "DNA", and currently his style covers the Reds needs. His physical profile and his "I won't back off for any reason whatsoever" mentality that has been with him since his college years are interpreted in an excellent way in a team that is proud of its fighting nature. Against Sfairopoulos' team at SEF, Holmes had his best game for Barcelona, scoring 13 points (3/4 FG-5/6 FT)-9 REB, and he also defended well against Printezis.
Holmes is a versatile forward, who is famous for his dynamic game. He is 2.06 m tall, has a 6'11.5'' wingspan and a very strong body, and he can play all three frontline positions, even though in Europe his package is translated as a "4" and mobile "5". He is a very strong player who can use his physical presence in the paint to put it in order, as he is a player that goes for the contact.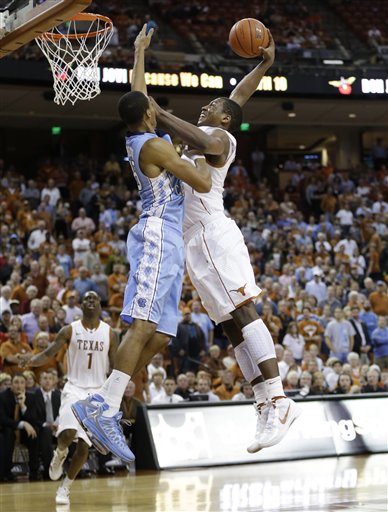 He is not super athletic, but he has great motor and plays very hard to the point that his opponents feel him in almost every minute he is on the floor. He has good footwork that allows him to defend effectively on both lines of defense, and can attack in the low post and dynamically finish plays.
Olympiacos needs a big man that is able to cover both the "4" and the "5" position, and he can also shoot the ball behind the arc, an asset which will open up the choices in the frontcourt combination. Holmes has all these assets. He is an efficient spot shooter, an important weapon in Olympiacos' PnR offense, as this will help with the spacing in the paint. His mechanics are not ideal, as he has a low point of release, and regarding his movement, he usually does not set his feet properly after dribbling, which reduces his efficiency. The good thing is that he will not have the pressure of being the first choice in offense (as in his college), he is not that kind of player. The fact that he will find himself in an offense that will draw a line in the shots he will take, and a team that will make him fight for his on-the-floor minutes, executing few but very important things for the total team performance (which he knows how to do well, he is great in a supporting role and this was his main weapon that won him a contract in the NBA) sounds like music to my ears.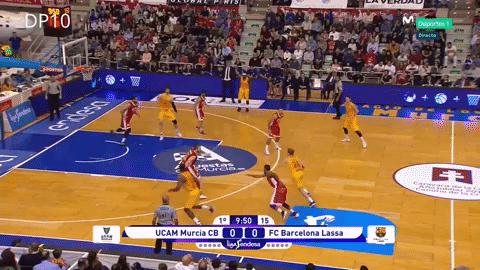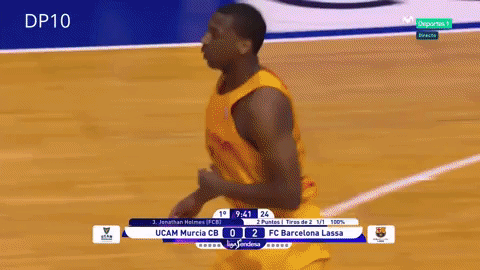 His ability to put the ball on the floor may benefit close out situations or isolations on the wings. We shouldn't forget that he is a big man that knows how to finish in traffic.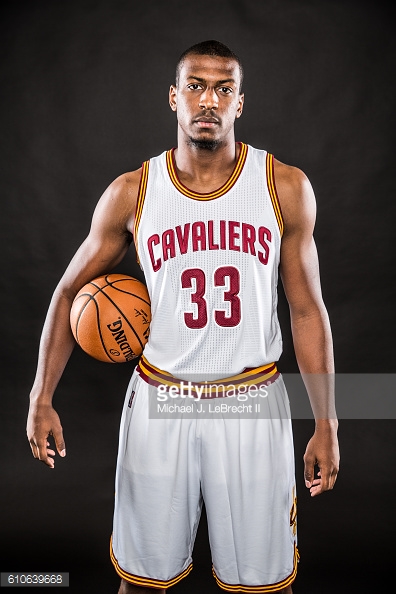 He is a very good matchup for one of the main weapons of their rivals, Chris Singleton, and in general against big men with outside-inside game with his ability to follow them everywhere and stay with them defending on their execution with his very long arms. Holmes can play at the "4" position next to either Milutinov or Birch, or at the "5" position with his physical package next to Printezis.
The key in this case isn't to see what the player has achieved so far, but what he may achieve by joining Olympiacos. I think that this is a potentially win-win situation. The player who left Barcelona after two months may evolve into an important cog in a team that contests the Euroleague title..
"Yes" to Motum-Tillie
I have to say that I'm positively predisposed to the likelihood of the Reds integrating one of Brock Motum-Kim Tillie into their roster. The Blue collar attitude of these players is traditionally intriguing for the Reds. Utah Jazz & Utah State, you see… Motum… I've been discreetly serving him up to you all season long. He is a good player and he played fairly good basketball this year in a team that worked a fundamental offense that favors a "4" with his assets. He has certain weaknesses in rebounding and defense that imply that he should enter a particular environment with the right players around him.
As we had written, before the end of the season, Zalgiris offered him a renewal with an annual salary of 400.000 euros, very good money compared to the contracts offered by the Lithuanians, but he rejected it. We've talked about Tillie. He's a great frontcourt blue collar player, this season he also shot very well from behind the arc; he can also play at the "5" position. But if the Reds get a Greek player as their third Center, they may look for a "4" of different assets. However, don't underestimate at all the boost that players of his orientation can give to a team such as Olympiacos.
There's no need for fancy moves, but for moves of essence. Besides, isn't this the way the Reds work?
P.S: Calathes has an NBA out this year in his contract, which explains why the Greens are trying to renew his contract early. The James case has somewhat delayed things for Panathinaikos. This guy is a unique case… If the Greens decide to move on without him they may need to change the orientation of their offense entirely.
P.S1: What Panathinaikos' recruiting has been lacking these past few years is the choice of players with "character". Regardless of their talent, their skills and their role.. Players with character and winning mentality who will pose multiple problems to their opponents. Not to their team… This must be non-negotiable and a basic principle when starting to evaluate the market, way before the Offseason begins…
Translated by: George-Orestis Zoumpos
Jim  Katsionis