Hoopfellas 2017 NBA Mock Draft
By  Jim Katsionis on 21 June 2017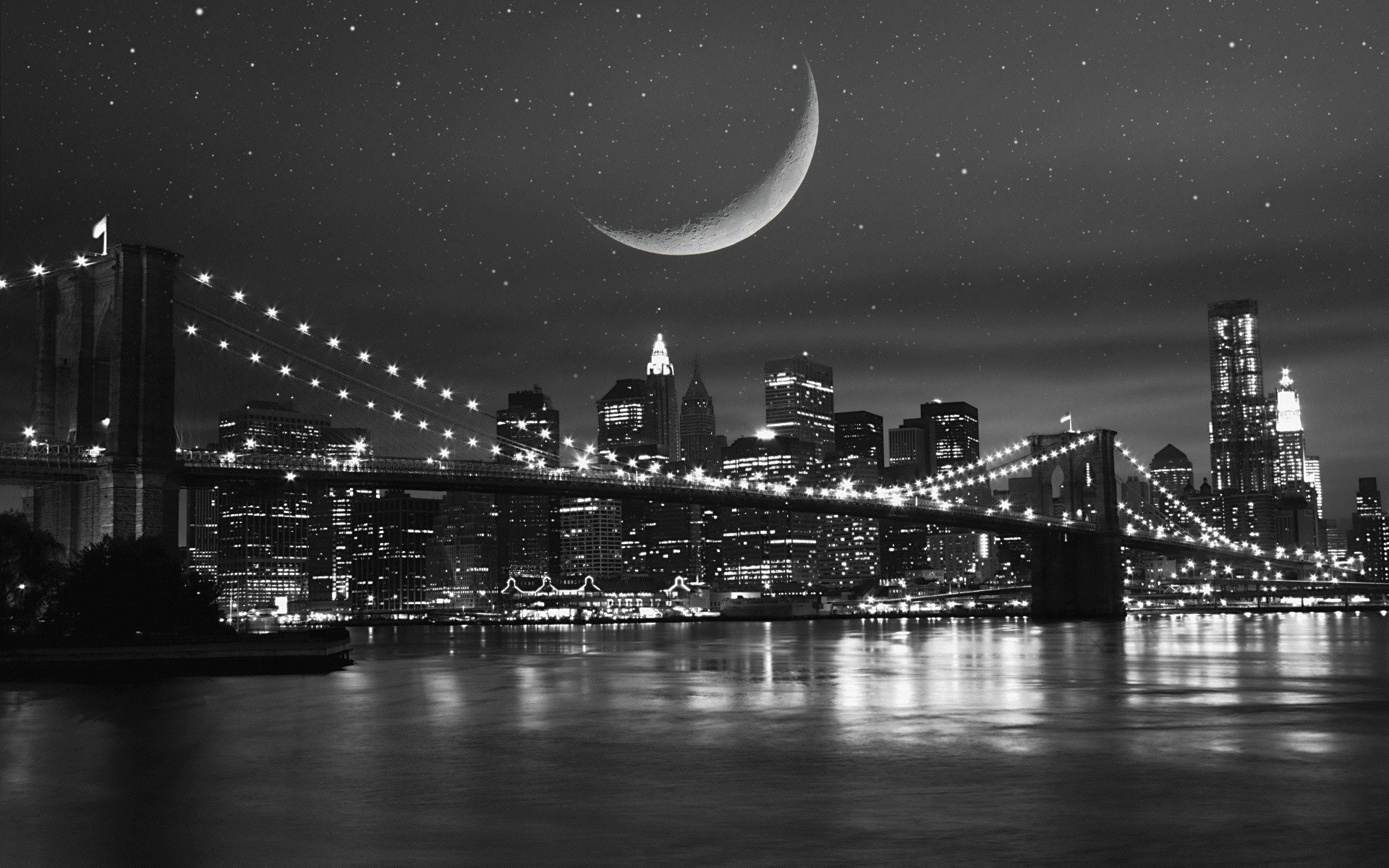 The great night of the summer is approaching and the global market turns its attention to Brooklyn, with negotiations being on their highest point, looking to reach the best deal. Hoopfellas on its established, annual Mock Draft…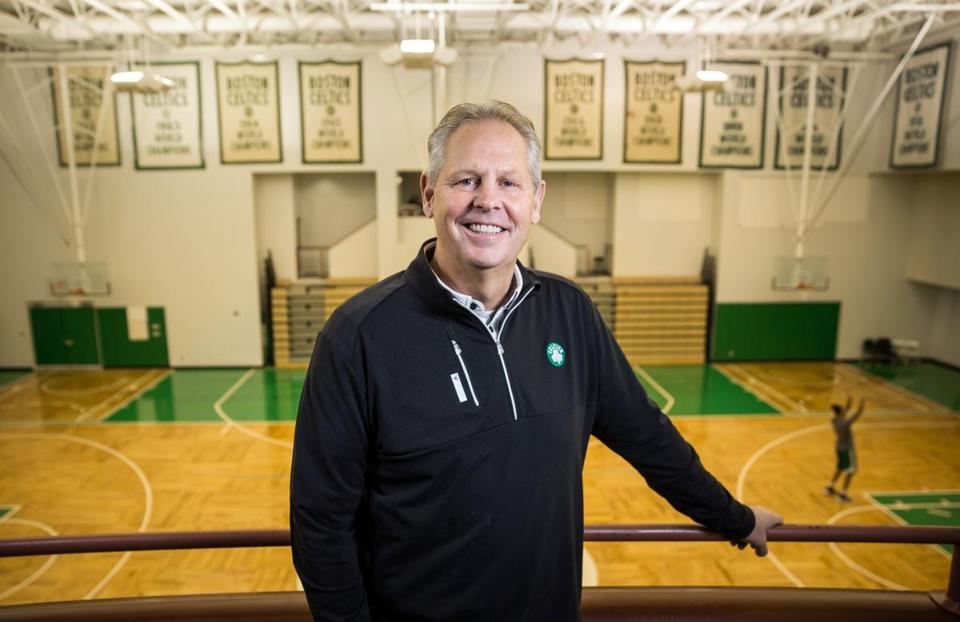 We're getting closer to the Draft and things are going wild. You can feel it… The "smell" of deals is very strong. Many teams are determined to go out there to negotiate and change things around with their deals. Phil Jackson (may God guide him) is listening to the offers for Porzingis with the entire New York city thinking that he is back in his old … habits of his favourite hippie era. The Lakers seem to not have a clear, 100% decision for the UCLA computer called Lonzo Ball and at the top of the pyramid Danny Ainge is smiling, looking down on the rest as mere mortals…
Let's go to the traditional Hoopfellas Mock Draft for this year…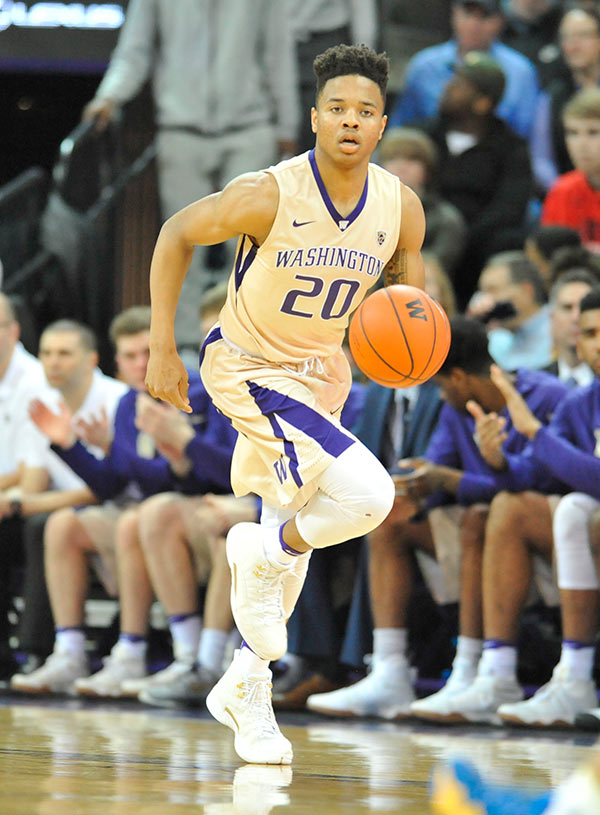 No1: Philadelphia 76ers
Markelle Fultz (6'4»-PG-1998)
The "Fresh Prince" of the NBA doesn't go to Bel Air, but Philadelphia. Fultz is the player with the highest ceiling in the draft, as his package has the ideal raw materials. Since his highschool years, he looked to have something special, especially in how he finished every form of execution, both close or away from the rim. He has the size, the athleticism and many assets that may soon turn him into a complete guard, who will be able to do everything with the ball in his hands. What concerns me in regard to his potential to go to the top level and become a winner is his character and his will to "sacrifice" a few things in order to help his team, which will take him to the next level. I think that this (combined with the rich and on-the-rise Boston backcourt) is what scared Ainge… Together with Fultz, Simmons (he also plays with the ball in his hands), Saric and Ebiild, the Sixers formed the backbone of the new team they are trying to build the past few years. Complete the process…
No2: L.A. Lakers
Lonzo Ball (6'6»-PG- ) UCLA
His blabbermouth father aside, who thinks he can create the … basketball Cardashians (what…?), Lonzo is an excellent piece for the Lakers' puzzle to move a step forward. The player is the epitome of the floor general. Walton has the ability (remember that) to build an efficient offense with good spacing and speed in deployment and execution, which is the ideal environment for the UCLA PG. Ball has the talent of great court vision, as if he has special glasses and microchips that make the court open wide and process at a great speed the new data that are created from the movement of human beings around him. His peripheral vision is a gift from above… It's important for him to become a reliable shooter (he needs to work on that) in his "good" shots.
I love Magic. The '80s Show time and everything he stands for is a point of reference for the history of basketball and the NBA. However, I don't completely trust his abilities as a front office man (or a coach a few years ago). I think that he doesn't have the skillset. With Ball on their roster, the Lakers can move D'Angelo Russell to the "2" position, with Ingram (it's important to have such a wing, who can shot the ball, next to Lonzo), Randle creating a hard core and wait for Paul George, even though I think Russell may not be a piece of the puzzle in the long run. I have a hidden (well, not so hidden after this statement) thought that the Lakers front office is able to drive us crazy and decide to go another way, eating up Ainge's introduction (tracksuits and suits are two different things, dear Magic…). However, reality says that Ball may be the PG that will run a new, different, maybe even futuristic version of the modern Show time they have in their minds in L.A…
UPDATE: Magic sent Russell to Brooklyn (together with Mozgov) for another first draft pick (No27) and Brook Lopez. I was expecting D'Angelo to leave, but not so soon.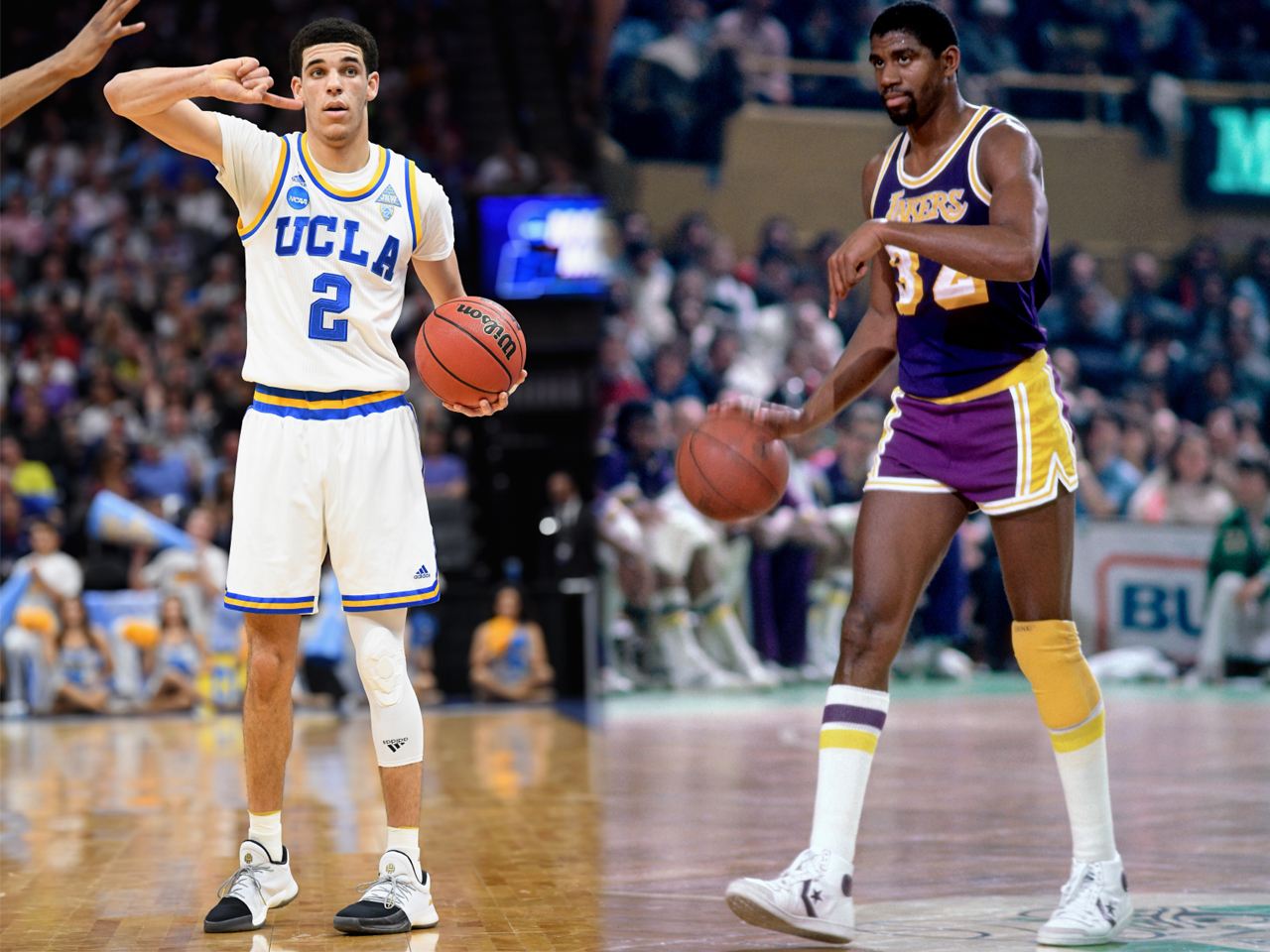 Λατρεύω τον Μάτζικ. Το Show time των '80s και τα όσα πρεσβεύει ο ίδιος είναι σημείο αναφοράς για την ιστορία του αθλήματος και το ΝΒΑ. Όμως για κάποιο λόγο δεν εμπιστεύομαι ιδιαίτερα τις ικανότητες του ως διοικητικός (ή κόουτς παλαιότερα). Νομίζω δε βρίσκονται μέσα στις δεξιότητες του.. Με τον Ball οι Lakers μπορούν να παίξουν τον D'Angelo Russell στο "2" και με τους Ingram (σημαντικό να έχεις τέτοιον πλάγιο που σουτάρει δίπλα στον Lonzo) Randle να δημιουργήσουν έναν δυνατό πυρήνα περιμένοντας τον Paul George, αν και νομίζω ότι ο Russell είναι πιθανό να μην αποτελέσει κομμάτι του παζλ μακροπρόθεσμα. Έχω τη κρυφή (που δεν είναι πλέον κρυφή μετά από αυτή την παρένθεση..) σκέψη ότι το front office των Lakers μπορεί να μας τρελάνει όλους πηγαίνοντας σε μια άλλης λογικής επιλογή όντας ικανό να φάει τον πρόλογο του Έιντζ (άλλο σορτσάκι, άλλο κοστούμι Μάτζικ μου..). Όμως η πραγματικότητα λέει ότι ο Ball μπορεί να αποτελέσει τον PG που θα τρέξει μια καινούργια, διαφορετική, πιθανόν και ολίγον φουτουριστική έκδοση της επόμενης version του Show time που ονειρεύονται στο L.A..
No3: Boston Celtics
Josh Jackson (6'8»-F-1997)
"With No3, we will choose the same player we would have chosen at No. 1"
In my opinion, Ainge is so good in what he does, that many people think he is trolling the entire league. After all, there are no geniuses without a hint of madness… However (I am not sure how good this is for my mental health), this choice (of trading the No1 pick) looks to me to be completely logical. Ainge dug deep into the Fultz case. He saw that on one hand it is very possible that he will develop into a great player, on the other, though, he was not the perfect fit for his team, according to the way they have designed their team's future. So, he wisely decided to allow him to go to No1 and choose his player (the one he would have chosen anyway) by getting a few more assets (that are far from insignificant). Brilliant…
If you had asked me about the player Ainge would choose, with the condition to keep him in the team's roster for the new season, I would say the name Jayson Tatum. However, I believe that the Celtics will move this pick and look for a player that is ready to play at this level, it is a logical choice to turn to the player with the highest trade value. So, maybe Josh Jackson of Kansas, with his great athletic package and his versatile game in both offense and defense, may be more intriguing for certain teams (this is important) than Tatum. Ainge will target. In his mind he has stars (preferably big men with rim protection) that can make the difference immediately next to this hard core (plus Heyward, for whom we have pointed out since coach Stevens' first day at the team, he can play great basketball within this context). Jackson needs to work on his shot (poor mechanics) and mental discipline at first, but he has all the raw materials to play good basketball soon. It will depend on what the trade's target-team prefers.
No4: Phoenix Suns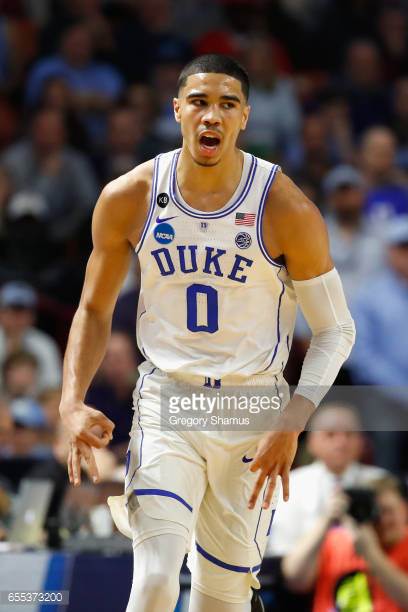 Jayson Tatum (6'8»-F-1998)
He loses his positioning on defense, he is not defensively disciplined away from the ball, he falls for pump fakes, he has the tendency to be a ball stopper on offense, at a time when the Suns want to emphasise on good ball movement… But, this is Jason Tatum. I remember him in the FIBA U19 tournament in Heraklion '15 under Sean Miller, he looked like a panther on the first line of defense (the NBA is, of course, completely different). Tatum is the player I like most from this draft. He is a smooth scorer, he is able to "kill" with many different ways in half court. In Phoenix's fast paced offense he can turn into a "mass murderer", and be the dynamic wing the Suns want next to Booker. The fluidity of the game is a perfect fit for the Suns gunner, compared to the choice called Josh Jackson. I already have an image in my mind of Tatum grabbing the defensive rebound and immediately putting the ball on the floor and leading the fast break in Arizona. In Phoenix they are in love with Kentucky guards, and this is why the case of De'Aaron Fox (despite the presence of Bledsoe) will be duly examined. I think that even if Jackson's explosiveness is more intriguing for the scouts, Tatum is a better, more controlled player…
No5: Sacramento Κings
De'Aaron Fox (6'4»-PG-1997)
I have the feeling that if the Suns choose De'Aaron Fox, the Kings may surprise everyone and choose a Shooting Forward like Isaac (he is the type of defensive "multi-tool" Joerger likes) or Markkanen at No5, waiting for the PG they are missing at No1 (Smith, Ntilikina). This way of thinking aside, Fox looks ideal for Sacramento. He has a very high ceiling, his speed is impressive, as is the way he can use it to breach defenses, and these assets that can be translated well in Western basketball, especially California basketball.
No6: Orlando Magic
Dennis Smith Jr. (6'2»-PG-1997)
The former Bucks GM, Hammonds tends to be drawn to length, versatility and athleticism for his draft choices (Antetokounmpo, Henson, Parker, Sanders , Maker, Brogdon), but in Florida there is a different project with other kind of needs. For sure it's important that this type of player, such as Jonathan Isaac, come from the neighboring Florida State, and it may be count…
The explosive North Carolina PG with the impressive 48'' vertical may bring scoring to a team that greatly needs it. Also, Orlando needs someone to be the face of the organisation. They have lots of role players, but they are lacking in personality and star quality. This is why the presence of Elfrid Payton may not affect Smith's pick, who is the guard that is able to score in so many ways, even though he seems to lack concentration, and he also needs to work on his shooting.
Note: I am not a great fan of Smith's game. I think that it is possible that he will find himself below No10 in this Draft. He looks like the solution to the limited Pick & Roll game of the Pistons. Smith' skillset, and in particular his ability to go all the way with the ball in his hands (and capitalize on that with frequent visits to the free throw line) looks ideal for Detroit, as Reggie Jackson's knee has already made them have seconds thought about his future with their team. The prediction for Smith places him above No12. It's not a secret that in Detroit they are dreaming of the (very small) chance of him being available when they pick Malik Monk.
Donoval Mitchell's "Avery Bradley"-game looks like a more realistic fit for the Pistons, but allow us to dream a modern version of Rip Hamilton in the Motor City (Monk)…
No7: Minesota Timberwolves
Jonathan Isaac (6'11»-SF/PF-1997)
We know Tom Thibodeau's philosophy and we have to assess the chance of Jonathan Isaac being the first pick of the Wolves in the upcoming draft. He is raw on offense, and he may never become the player that will be an offensive "constant", but he is a real "Swiss knife" on the defensive end with his ability to defend everywhere on the floor. He is long, quick, he fights for the rebounds, he is strong above the rim, he doesn't ask for many balls on offense. Him playing between Wiggins and Towns, as the game, especially in the West, becomes "smaller", faster and more compact, looks like a good fit. On the other hand, we should mention that (in my humble opinion) this player is one of the biggest "gambles" in this year's draft. I won't be surprised if around this period next year we read about the many difficulties in adjusting and his being set aside in his rookie season in the big league.
No8: N.Y. Knicks
Frank Ntilikina (6'5»-PG-1998)
Phil has messed things up in the Big Apple with his persistence in triangle offense, when the game in the USA is moving towards another direction, but the rabbit he pulled out of his hat with Porzingis has led some to believe that they may get something good from this draft. Malik Monk is certainly a backcourt player that is able to help the Knicks immediately with his ability to open up defenses, and I wouldn't be against this pick at all. However, I have to admit that for a long time now I believe that Ntilikina is the player they need most. I had the chance to see him up close when he was younger and he "screamed" that he was born to play in the NBA. His physical package is excellent. He has great hands (7'0'' wingspan), great footing and footwork, which help him finish in traffic, and mainly, they allow him to become a great defensive stopper, when, at the same time, although he needs to work on his playmaking skills, he can get playing minutes in the triangle offense, which does not require a super-playmaker at the "1" position. The young Frenchman (born in Belgium) may be the perfect fit for Porzingis within the next couple of years, and be the PG-war tank in a city that is used to seeing backcourt leaders with impressive bodies and square jaws that play the game properly and sacrifice their ego. Grab him, Phil… Let's say that this is what the multicultural character of New York asks for (…)
No9: Dallas Mavericks
Lauri Markkanen (7'0»-PF-1997)
For some reason I believe that Carsisle' personality (one of the best tacticians today in the NBA) does not fit well with Dinnis Smith's, even though the Mavs coach has worked with good scoring-PGs in the past. The Finnish player is a modern Stretch-4 who can be a killer with his shooting behind the arc. He can play with the ball in his hands, he feels well playing away from the basket and his movement is harmonious, an asset which excites me for a player of his height. He lacks the size and strength to keep his positioning on defense and to survive in the battles in the paint (rebounds, post defense), but really now… Who wouldn't want to see him under Dirk's wing for 1-2 years…?
No10: Sacramento Kings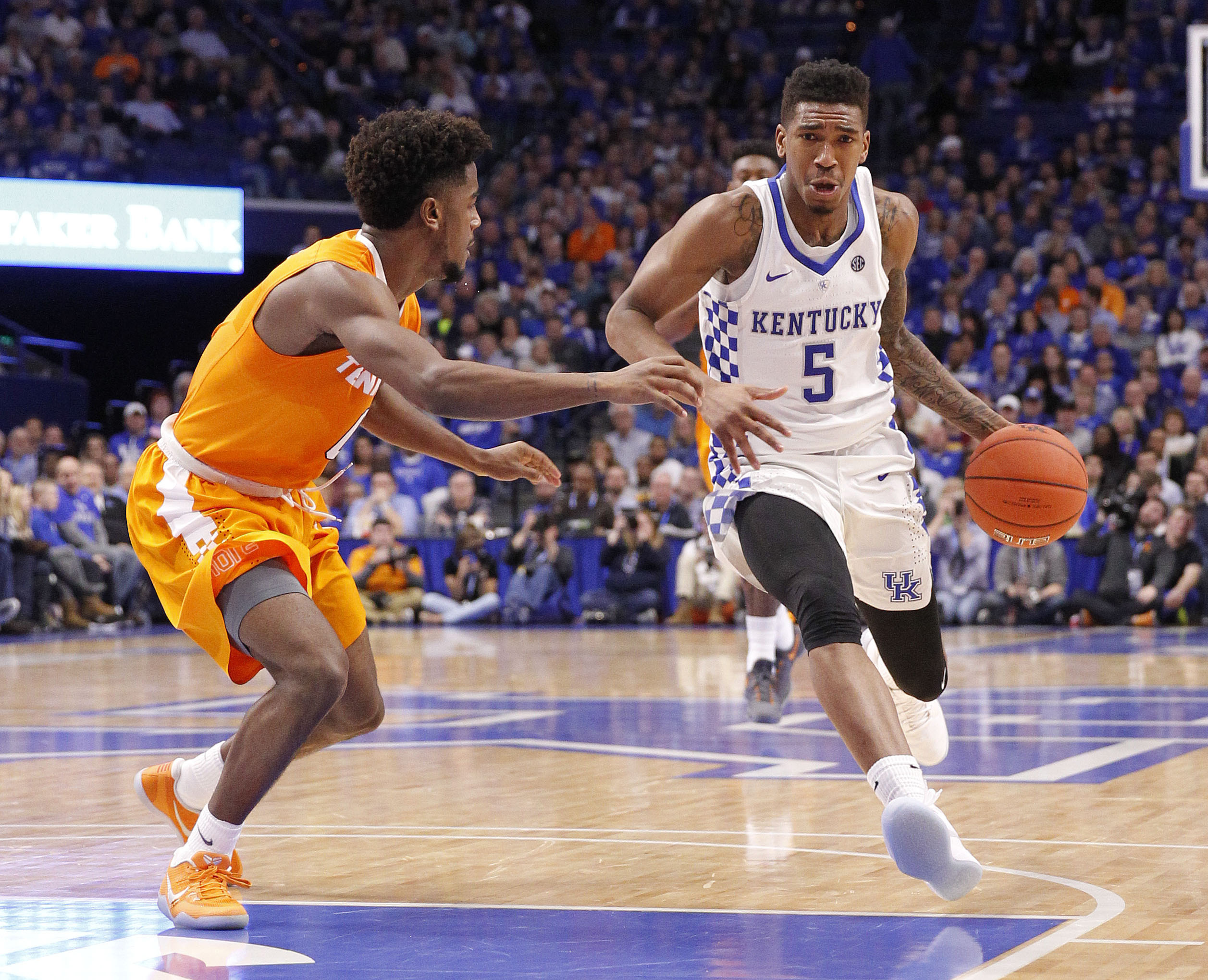 Malik Monk (6'4»-SG-1998)
The Kings have Buddy Hield at the "2" position and they wanted Markkanen, but if Monk is available, it is almost certain that they will pick him, choosing the value his pick will give them in the market.
Monk is a great talent and the safest predictions have him higher (between 6-10), simply because the Kentucky scorer can play the game immediately and connect with the basket in the NBA level. He is a really good shooter, who has a good athletic package and has developed his ability to pass the ball (a great asset for a player, whose basic asset is his shooting, given the fact that this makes him less predictable by defenses). As I said above, it's a common secret that the Knicks are assessing him for the No8 pick… Maybe we'll see the Kentucky backcourt reunite in California…?
No11: Charlotte Hornets
Luke Kennard (6'6»-SG-1996)
One of my favourite players to watch in the NCAA in the last season. When I saw the ambidextrous young man from Ohio (he is right-handed and shoots with his left hand, he trained hard with his dad since he was a young boy, which included square dribbling with either one or the other hand behind his back) I told myself: "Chris Mullin…(?)". The Duke guard's execution mechanics is distinctive. He had a great step up in his second season, when everyone expected that at best he could have been a reliable 6th player, but he became the cornerstone of the coach Krzyzewski's pace & space offense. I love his movement away from the ball in a "forest" of screens Duke set for him until he would get the ball in his good spot. Just think of what he can do in a team with a real PG (Duke played with three scorers last year, Kennard–Allen–Tatum, which helped Kennard develop with the ball in his hands). He is lacking length and athleticism, he may find it difficult to score in traffic and defend against elite athletic wings, but he has high IQ/great perception of the game and he is competitive. Quality of player and personality. The Bobcats could have used his assets to decompress Kemba Walker…
A move of essence for Olympiacos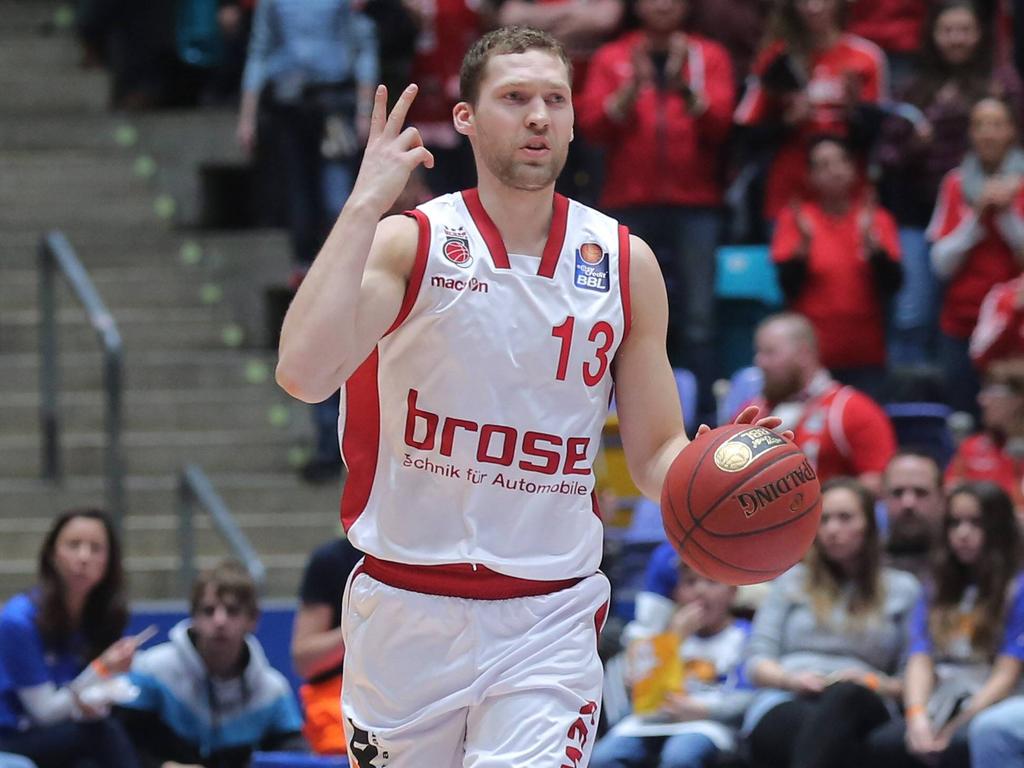 Strelnieks is a transfer of essence for Olympiacos. He is a quality guard at a good age, he is far from reaching his ceiling and he has the required competitive character to survive at this level. I made it clear that I wanted Hackett to stay with the Reds (provided, of course, that his medical prognosis was good), whose package had more to give compared to what we saw (he wasn't bad, quite the contrary). I believe that the Reds got the message and they will try to put more individual firepower, more skills and assets in their offense. They must present something better this year, as even good moves such as the one with Strelnieks will end up … in the wastebasket. The same goes for Panathinaikos. Our teams must invest in ball movement and work on that in their offense, as modern basketball requires. It's a direction in offense, which at the highest level of execution, creates participation and chances for everyone. I chose to suggest Strelnieks for Panathinaikos, not because he is not a good fit for the Reds backcourt, but because with Calathes-James-Pappas staying put (this is the team's plan, we'll see what happens with the American guard) and Rivers at the "3" position, the Latvian would be the perfect piece to finish their puzzle , in a backcourt that's ready, and for which we had a clear view. On the contrary, Olympiacos had several questions. Coach Sfairopoulos is without doubt betting on Strelnieks' ability to play next to Spanoulis in the same backcourt. This is what I personally see in this choice, apart from the skillset the Latvian player will bring from the bench. This backcourt is much more functional that the one with Spanoulis-Green, as Strelnieks is a more complete player compared to the excellent shooter, Eric Green. When Hoopfellas said last year that the amount that was rumoured on the annual salary of the American player was a joke, some people got angry, as they were expecting playmaking and other things. A year later (with the amount of the second season reaching what was rumoured –for communication purposes- that the player has cost the Reds in his first year with the team), the Reds understood that this choice has no value. Hoopfellas does not speak (primarily) of good or bad players, we speak of good or bad choices in the market, emphasising on the value of every move. With Strelnieks, Olympiacos made a good move in every level. However, it is the way in which they will complete their backcourt spots that will play the most important role in showcasing this choice.
It's very important for the Reds to complete their roster properly. One of the two players they will get should be a "specialist", a player that can be the game changer with less playing minutes. The other one…
MUST HAVE V E R T I C A L GAME.
The Reds need a player in their backcourt that gets in the key and brings with his all the advantages of this ability. Strelnieks (we talked about him in our previous post) can penetrate, but he is not a slasher. Olympiacos wants a player that sees and opens up ways, when they simply aren't visible.
Oral Agreement with Chris Babb
As we said yesterday Panathinaikos has reached an oral agreement with the former Celtic, Chris Babb, who was excellent in Germany with Ulm this year. Hoopfellas had talked about Babb in the beginning of December… It remains to be seen if the deal will go on. It's obvious that Panathinaikos is waiting for something either from Europe or from America to start running their plan.
I would like to point out something. This is a personal opinion. Panathinaikos should not get carried away with fancy moves their crowd ask for, which are completely unrelated to the game and how it is actually played. These things are for the fans… The Greens have a guard with superstar ceiling in the Eurolegue (he is not there yet, but he can get to that status, especially in the direction towards which the game is moving), Mike James, and they have to do everything in their power –always having their mind on the team's best interests- to help him get to that status. Of course, putting another ball hog next to him does not help him at all… The approach to Babb shows that Pascual wants James for the "1" position. I disagree. My opinion is well known… I believe that the Greens want a PG with playmaking and good outside shooting, who will be able to run the playbook, as well as play away from the ball. Let's see how things go, and, mainly, what the Greens have in their minds, as they have given Mike James a specific deadline to give them a final answer. I think that after this case is closed, things will start unravelling…
P.S.: Of course we have our own Tyler Dorsey in this draft. The game of basketball has changed in the USA in favour of wings with his characteristics, whose body types combined with their skillsets would have no luck in the draft a few years ago. On the contrary, there were several positive comments on Tyler in the last few days, which have given him a higher number in Mock Drafts. Huston and Denver have two picks each in his "zone". These are teams that know how to work with international players… I would personally like to see him in Indiana…
Translated by: George-Orestis Zoumpos
Jim  Katsionis