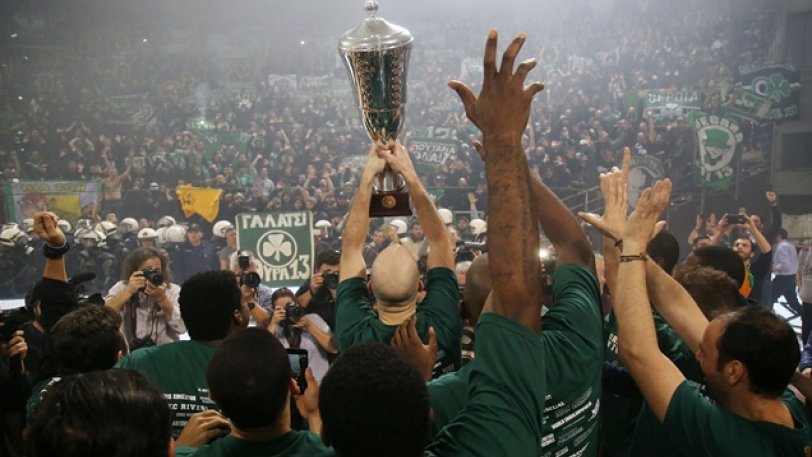 Hoopfellas begins its trip around Europe from Thessaloniki and reaches New Orleans, as we comment on the first title matches of the season and the NBA All-Star Game…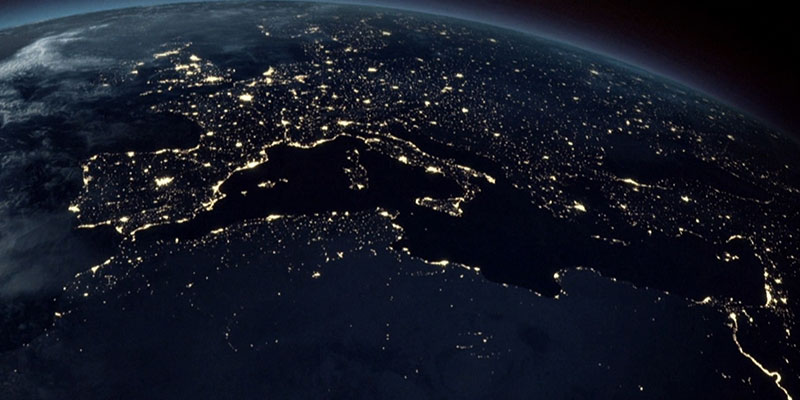 Now that the Earth is flat (…), we can take shortcuts…
Good afternoon everyone. This was a full weekend with great games for the national Cups all around Europe, which have left us with lots of pictures. The dream of a title that surrounds these games puts the pressure on everyone. This was a good opportunity to draw certain conclusions.
Somewhere in the Balkans…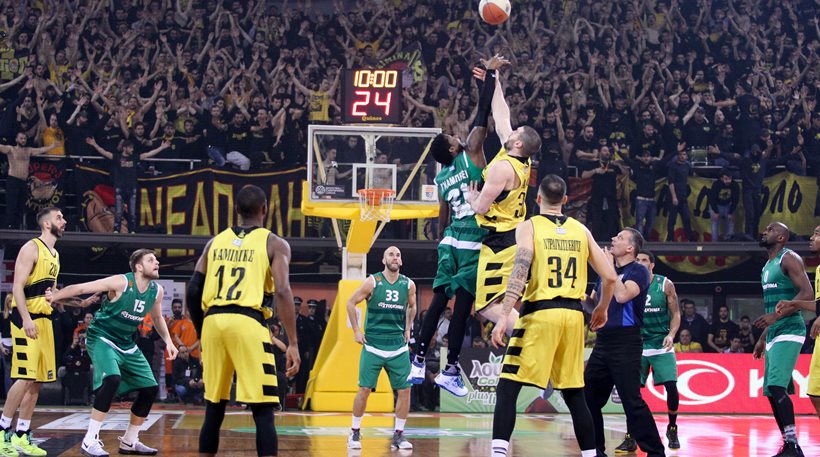 It was a joyous day to see a stadium filled with fans from both teams, but reality cynically proved that it is impossible to organise a basketball game as a country. This image (with fans from both teams) will obviously stay locked in the dustbin of history and next generations will watch the internet videos and look at the screen as confused as they are when looking at an audio cassette.
In the Greek Cup Final the game developed exactly as expected. Panathinaikos won the cup (for the sixth season in a row, which is no small feat, especially after playing away in the two most difficult home courts in the country), simply because this year's Aris Thessaloniki (although they put up a fight) is too limited a team in their offensive part, to be able tο prevail over a defense of this level.
The team from Thessaloniki really wanted it and they put up a great fight. However, this is Aris, a great brand in the area, and this was a fact in the eyes of their fans, but surely not enough. In our Stoiximan.blog preview we had pointed out the difficulty Aris would have to face in production. To be blunt, it would be really difficult for coach Priftis' team to score more than 60-65 points against one of the good Euroleague defences. They lack in playmaking and players with one-on-one abilities (except for Cummings). They also lack athleticism in forwards (where Jankovic is their more athletic players…), so their full court defences (remember last year's 1-2-2 Full Court press with the "chaser" Okaro White on its top) are not that effective, despite the addition of a very quick PG with long arms, such as Cummings. Aris' half- court offense is "stiff". Playing the open court against Panathinaikos (in a game where the team from Thessaloniki wanted to go to close match with slow tempo) looked like a two-edged sword. The Yellows were forced to open the hatch of three pointers and jump in as their final hope. No help from Dragisevic, Zaras, Jankovic (factors in set game) with everyone turning to Jenkins (a shooter who can turn a game around after a bad start), especially since Lucas and Xanthopoulos were unable to help after missing a few shots.
Aris had a good defensive game (apart from a few exceptions that are mainly concerned with their timing and communication in defensive rotations), they fought for the rebounds and kept in touch with the score. Priftis is a very good coach in building good defences. He is that good that he can experiment and trust his ideas in the match in this specific part. The fourth quarter's small ball looked like the final attempt for a shock… I was expecting to see more iso for Tsairelis in the post against Gabriel, more execution on players such as Gentile or Bouroussis. Aris' problem is that they find it difficult to build the condition beforehand, in order to attack their opponents' weaknesses. However, they made the effort on Saturday, which is no small thing. The "emperor" (as the only team that united the Greek on these magic Thursdays) had too many chances in the game to focus in a foul that was not given. And, yes, dear Cummings, in the end there was a need to "go mad", not be logical about it (which led to two turnovers), and was actually non-existent when it led to a pass to a controversial miss match. There was a need for "spells" and stardust, and they just didn't have any… Next stop Strasburg. The Champions League goal is surely great.
Panathinaikos knew when they went to Thessaloniki that they were entering a contest with a significant advantage of defence, personality and individual skill of certain players to pull the team if they reached a bad point when this would be deemed necessary. The Greens did not play great basketball. Aris' defence put them to the test and they could not easily avoid the aggressive helping (borderline trapping) of the Yellows (post, corners). They did not have good circulation of the ball, and did not put the ball where they wanted. However, the quality and the connection the pair of Calathes-Feldein has developed over these two past years was enough to put them in the driver's seat. The plays the Panathinaikos captain finished on the middle lane were great news for the green offence. In Calathes' "good month", where the international PG played at league MVP level for several matches, the "clearing of the middle lane" (screens on the back of the player who changed, high picks in order to enter the deadly zone of execution with the required boost and speed in order to gain advantage in the final effort) by Xavi Pascual and the playbook's tendency to go to this kind of situations were key points for the image of the offence. I hope this will be continued on Friday against Uniks' defence, which will be a good opportunity to flick the switch in Calathes' mind, which will be very important, if this happens in this specific period.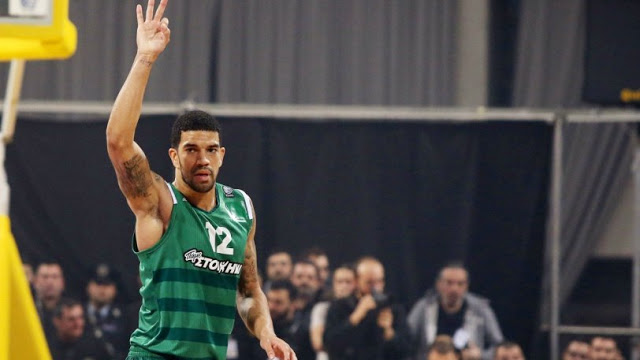 In my opinion, a key element for coach Pascual's Panathinaikos and their competitive behaviour at Euroleague level is the efficiency of the Greens in offensive plays after time-outs.
Euroleague team points per possession after a time-out.
1.Brose Baskets 1.027 PPP
2.Panathinaikos 1.005 PPP
3.Galatasaray 0.995 PPP
4.Real Madrid 0.976 PPP
5.Olympiakos 0.974 PPP
6.CSKA M. 0.962 PPP
(last -Guess Who?- Maccabi with 0.805 PPP..)
This is a "win" for coach Pascual. It shows concentration, control of feelings and clear thinking from both the players and the coach. But mainly it gradually builds an invisible line of belief in the words and thoughts of the coach in these difficult moments where the players desperately need "the voice". The Spanish coach came to the conclusion soon after joining the team that he needed to stay with the "certainties" in order to stay in the race for the goals and he chose to rely on defence, half court (through which he can better control a match), individual skills and mostly a very low turnover number, which has been key for Panathinaikos' position in this year's Euroleague. He knows that it would not be easy to play attractive basketball (as far as deployment and the general function in offence are concerned), however his team will be … there, and he believes that in the crucial time in the spring, the team will have their own chances for the big hit.
 The "deadliest" team in Europe…
Without doubt, it is Real Madrid. These guys are poisonous. This was made obvious in this great F8, as they surfaced in three different matches and showed their unbent nature. At the same time, their uniqueness in finding great shots-shots directly in their opponents' heart and cannot be found in another team in this side of the Atlantic. The Copa del Rey Final was an absolutely great game. In one of the best and most competitive games of the season in the entire of Europe, Pablo Laso's team managed to beat the "Bats" of Pedro Martinez in a final with the true meaning of the word.
Valencia has a true basketball team again this year. In Pedro Martinez's second year and with Dubljevic in the leading role, they have achieved and invested in team balance in many levels. It is the term that describes them in so many areas. A deep and balanced roster. A multifaceted and balanced offence. Competitive balance in their profile between defence and offence. Martinez has a quality base of players, which has reached a high point of coherence and all they are missing is star quality, which would give them a more unpredictable nature and more chances in the battle against the top ACB teams. Valencia plays excellent defence; they are the best rebounding team in the Spanish League and cooperation is in their DNA. They played their best in the final. They gave it all. Their effort touched the sky. However, against a quality and athletic team, such as Real Madrid, things don't always depend on you. The "Bats" believed in the win, they were determined and tough. They sought contact, they were hard on Real, especially on Doncic, who got beat down quite a few times. However, even though they hurt him physically, they could not play with his mind. This requires a much deeper effort from just beating him, especially against this player, who is already one of the best guards in Europe. Valencia fought until the end (you understand now what I meant last summer, when I said that it would be difficult for Jankovic to earn his minutes against Sastre in the internal competition for the SF position…), however, they hit the Llull wall, who cleared things up for his team with a personal crescendo.  Madrid won the Cup with Randolf being in a wild state for this competition in Vitoria (21.8 points in 3 matches) and Llull certifying the title of the deadliest player in the… deadliest team in Europe today.
Looking for the "magic moment"…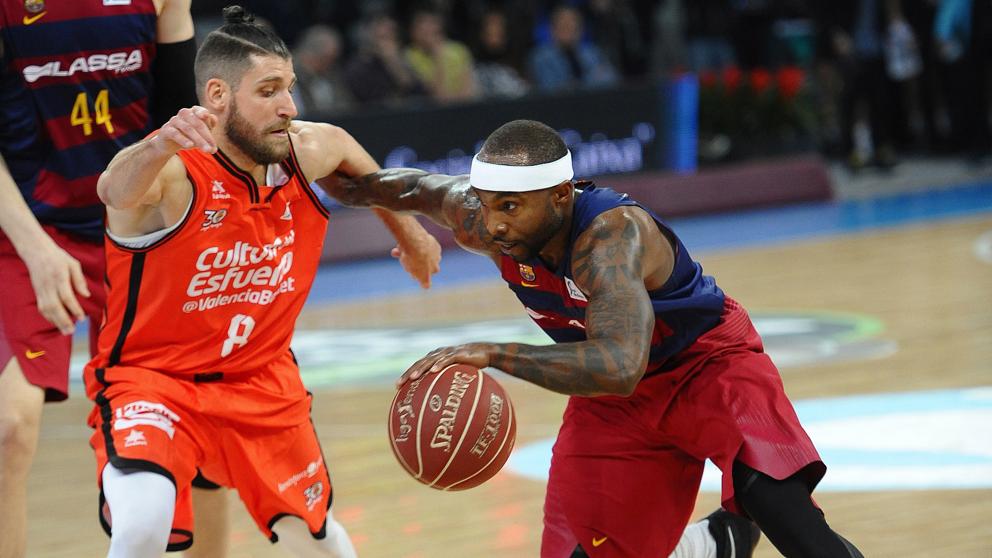 This is what the "Don Quichotte-like" Barcelona looked like in the Copa del Rey. They were looking for some light to change the air they are breathing in the dark period they are in. One quarter, one half. The past has shown us relevant examples of teams that "unlocked" and found their way into good basketball through such… magic moments in a season.
Allow me to quote coach Bartsokas when his team got to Vitoria. These are words that show that his project is well built in his mind, but he has not yet been successful, maybe because it's not yet time for this. It is interesting to keep his thought in mind. After all, Barcelona's matches (even when they are up against EA7 or Galatasaray, or even if they later are officially off the race for the quarter finals) are very interesting for the entire basketball community (especially in our country) with everything the coach (as well as the team) has to face in his first year there.
"This is the hardest season of my life. I was expecting a very difficult year, as European basketball is moving towards the athletic ability of teams, and Barcelona was not at this level (of athleticism) in the past 2-3 seasons. This is proven by the teams that got to the F4 each season. Basketball is moving towards versatility, mobile big guys and we are not exactly such a team".
"We have experienced and quality players, who are really good. However, we are lacking in the attributes I mentioned. This is how I knew that we would be have a difficult year. What I couldn't imagine, though, was what would happen to us afterwards. I froze when I was informed that neither Abrines, nor Satoransky would be a part of the team."
(Regarding whether he would focus on ACB) "Surely we will have more time to prepare for domestic games, not only with one practice, as has happened until now. We will have more time to regroup and allow playing time to younger players such as Vezenkov, Peno and Erikson, and give the team some much needed self-esteem."
(Regarding the future). "If you want to build a team for the next years, you need young players to begin with. I read in an article that we are the oldest team in the Euroleague. You cannot rely on veterans, as young plsyers' bodies recuperate (recover) faster after a game, and they can play in another game a couple of days later. Of course, we need and we want veteran players with experience and talent, and we already have some. However, we now need three things: versatility, athletic ability, mental strength. This is the way for a team to be competitive in the Euroleague. This is the direction towards which basketball is moving. "
Giannis… 
We lived a historical moment with a player of our own representing Greece in the NBA ASG, and giving his own show among the elite of his colleagues. Giannis is Europe's representative today in a NBA that has become very "European". His character is his biggest asset, more important than his athleticism and his long arms. This is his vehicle to the top. His statement on his eagerness to go back to practice is like music to my ears… I love these soft speaking-hard working athletes, who, even in the league of "big mouths" find their place. We 'll talk about Giannis soon, in more detail.
The NBA All Star Game is the stupidest match on the planet for many years now. Exactly that. I cann't watch it any more. I would much rather watch Igokea-FMP or Quincy-Bellarmine… It wasn't always like that, though. Until the late 90s there was ego. The individual duel was important. There were no recreants in the final minutes where it got tough and everyone played to win. I used to enjoy that. Maybe it was because I was younger and because of the enthusiasm of an era where there were no guilds or shortcuts to the top. For all the people that watch quality cinema, this game as it is played now is a casual/sappy American romantic comedy.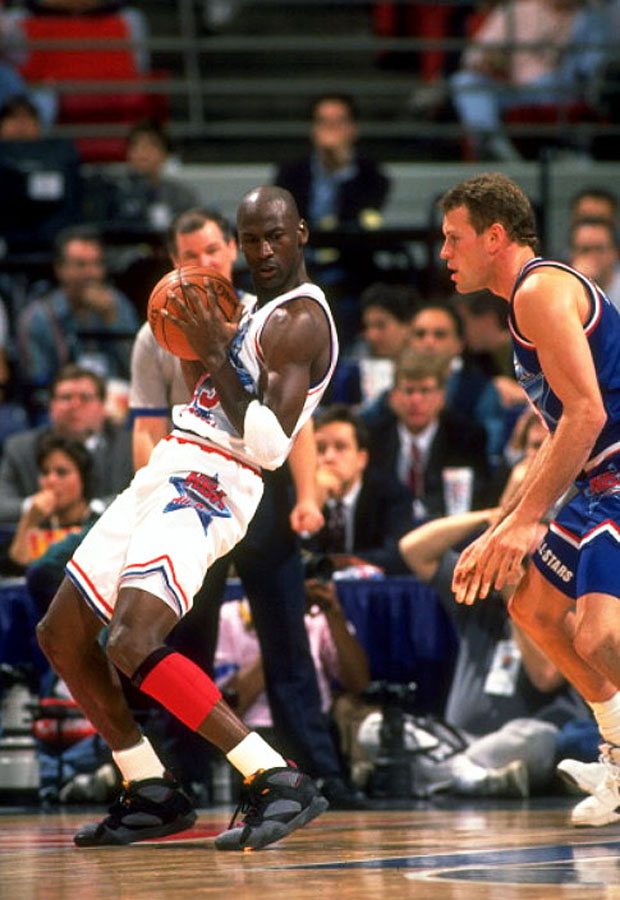 The Americans have a unique ability to turn everything into a show. This event could not be an exception.  A gathering of the top stars of the greatest league in the planet, even though its character in the court is far too casual and has lost its brilliance. The ASG is just Public Relations. They will soon see this in the USA and will improve it by changing its character in order to protect its reputation. I have no doubt that, if they too see it as a problem, they will manage to do it.
New Orlean Wildcats...?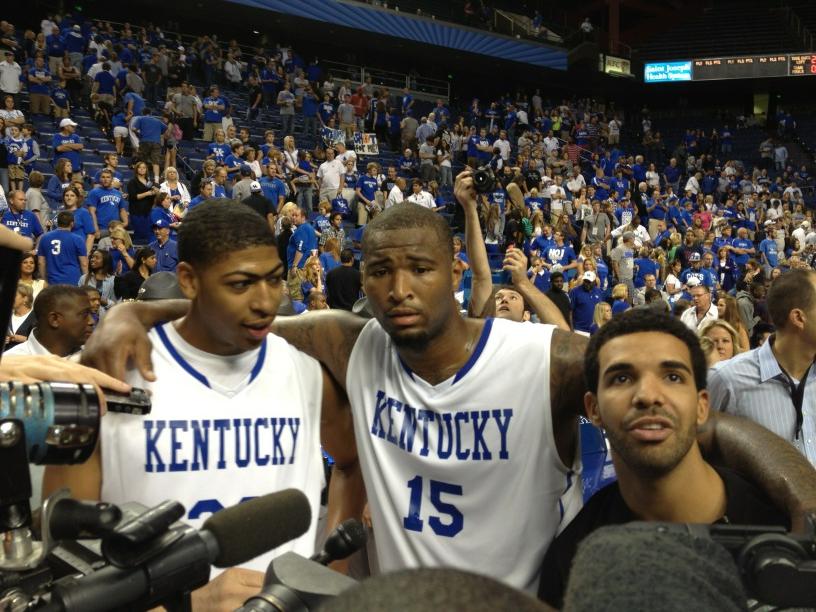 Most people are wondering about how the Kings handled the Cousins trade and the exchanges offered for his potential move to New Orleans. However, they see it only in terms of talent. Yes, this is a league where talent wins. This is a fact. Cousins is a very talented player. Next to the other Calipari chosen one, Anthony Davis, they will have a frontcourt with great skills, which will put New Orleans in the race for the competition. However, there is also the other side of the truth. The Kings should have gotten more from this trade. The issue was that Cousins had brought disunity in Sacramento. Part of the front office wanted to invest in him and build the new team, whereas another part wanted to move the "locker room problem" at all costs. The way he can dismantle an opponent with his various talents, is too small considering the way he can take apart the atmosphere of his own team. Cousins completely lacks the mentality and the "character" that makes you a champion. It is good for him (if the agreement becomes official) that he will not be the face of the organisation in New Orleans, but one of the super stars. He is only 26 years old. A very interesting story is about to begin…
And, yes, the fact that the Kings' drafts in the past years have been Isaiah Tomas, Cousins, Whiteside and today they don' have any of them in their roster (with their roster being what it is) should be studied.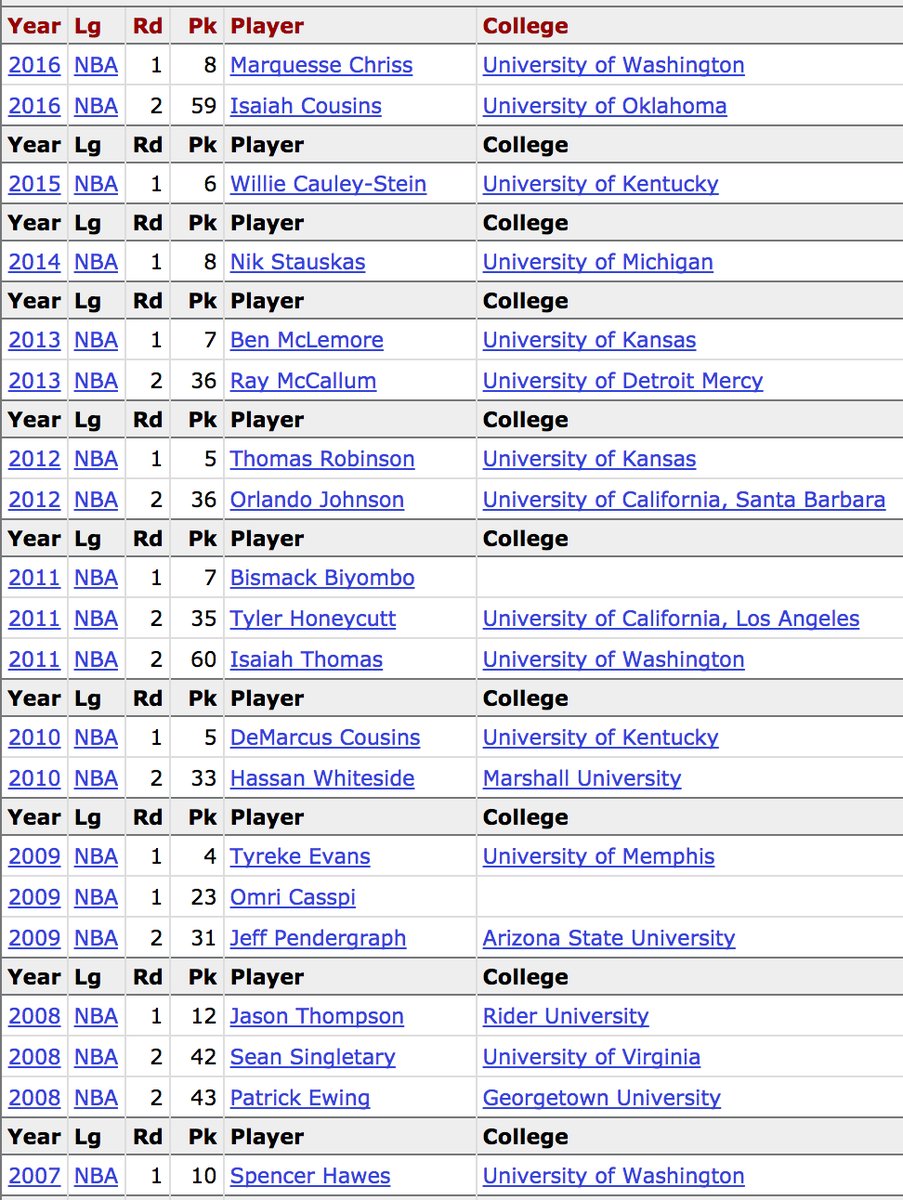 It's different to be a champ…
Bayern fought hard against Brose, but, like all the other BBL teams, found it very hard to keep the best German player in the League, Theiss (17 PTS-10 REB- 3BLK) away from the basket. When Sale's team came within one point, and had their chances, this happened…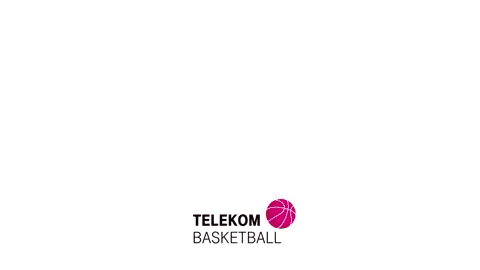 Meli had a great defensive clutch play against Nick Johnson and gave Brose the title. There are details in closed matches that champions usually know how to execute better…
In Italy, EA7 went through difficult times, mainly in the first two matches, but in the end they succeeded in taking the title for the second season in a row, which is very important for a team that is trying to create a winning mentality in the Italian league. Milan didn't play good basketball, but they managed to survive from a great semi-final game against Reggio Emilia with Sanders being the boss and Pascollo the key-player (the fact that he has shown that he can play heavy minutes at a high level has helped the team a lot). In the final the star of Ricky Hickman (who was nowhere to be found in the first two games) shined, as he remembered that he has been a Euroleague champion and the difference in quality between him and Sassari's backcourt, leading his team with 25 points. However, there is still complaining in the team as there are a lot of ups and downs, and the front office has yet to sign the two players (a guard and a center) that were promised some time ago through the GM. Venezia was disappointing (despite Mike Bramos' effort, 22 points-6/11 three pointers) and lost in the quarter finals; they played poor basketball against David Moss' Brescia.
P.S: The only player to play proper defence in the ASG is Harden. His performance is exactly the same as in league matches in defence… (as opposed to his offence, where he is a killer)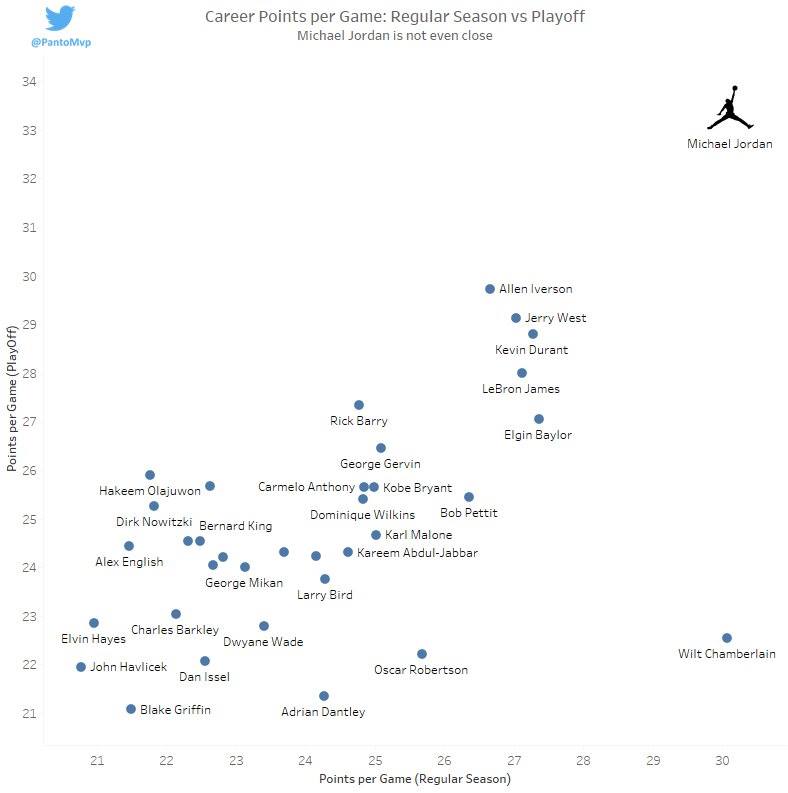 Υ.Γ1: Be like Mike. Career points: Regular season vs Playoffs.
This is what we call miles away.
P.S2: Anthony Davis is a great player (obviously not because he scored 52 in the ASG) and deserves more than anyone to play for a team that will aim really high. Remember how influential he was at FIBA Basketball, even when he did not score.
Dimitris Katsionis (Hoopfellas.gr admin)
Translated by: George-Orestis Zoumpos