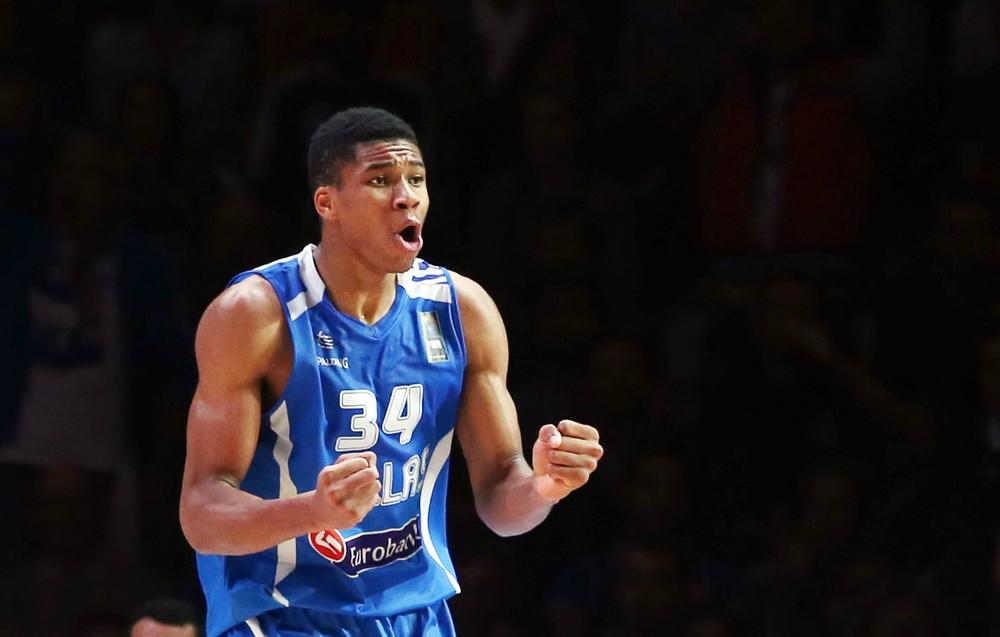 By  Jim Katsionis  on 21 August 2017
At the time our country is still trying to recover from the shocking announcement that Giannis Antetokounmpo will not play for the Greek national team in the 2017 Eurobasket, reality "shouts" for the last tears to dry. The problem of this team is more complex from its star not playing in the tournament that starts in a few days. Hoopfellas analyses…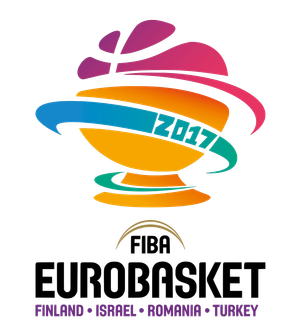 So, we are entering the Eurobasket part of the season, as it is getting closer, and tensions are high after the announcement that Antetokounmpo will not be joining the team and the scepticism regarding the chances of our team in the games that start at the end of August. What's the direction of our team and what should its goals be? It's certain that there is absolutely no time for tears in front of what we are faced with.
Giannis…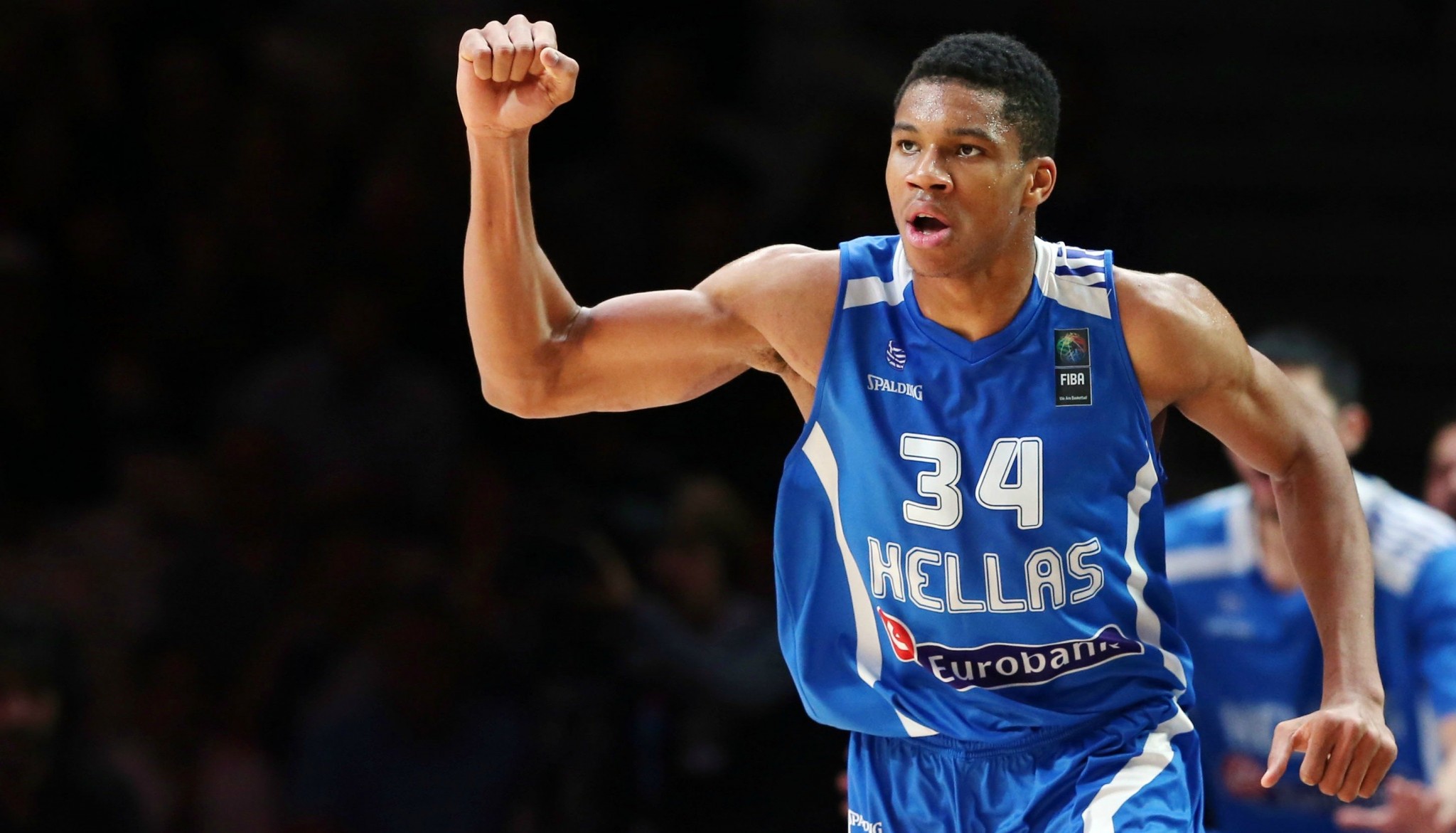 The development with Giannis Antetokounmpo missing the Eurobasket made us sad, as our team lost its biggest weapon, in terms of individual abilities as well as star quality. In particular, the way things unfolded, and the way he announced this decision shows a complete lack of codes of communication with the Greek basketball association, and the way things work on the inside. Of course the way this announcement was made public by Giannis, unintentionally on his part (I am certain of that), "damages" his image, which –especially in a country that tries to get out of its shell in so many levels- has surpassed the limits of the world of sports. I think we all agree that Giannis (himself, not his brother or his manager, this is the NATIONAL team we are talking about) should have informed the team and the Association on an issue that should have been delicately handled in terms of how it was going to be made public, and it should have been more properly prepared, which didn't happen. Now, Giannis should not "escape" (as the Bucks announced) to Milwaukee, he should return to Greece and say goodbye to the rest of the national "family". This is what leaders do. For better or worse, we live in a very special country in terms of mentality. Giannis knows this well and he shouldn't forget it. I don't think he will. He is our pride, and it is this Greek mentality that makes the trip from the top to the bottom seems very short. He knows that if he wants to put his name next to Galis-Giannakis, Diamantidis, Spanoulis, Papaloukas in the hearts of the Greek fans, he should write history with the national team; not even 10 NBA titles will be enough. This is how things work in this small corner of our planet…
Of course, there are no coincidences… Giannis knew that it was never going to be easy to have an understanding from the people in charge of the Association and have a friendly resolution to his decision. There would be many objections. Maybe these objections would be justified, since his examination by the Greek doctors did not show a health issue. This is why Antetokounmpo had to get away from the "trenches" and make his decision known from China, from where he would have gone directly to Milwaukee, without returning to Greece and facing things that would not be comfortable for him.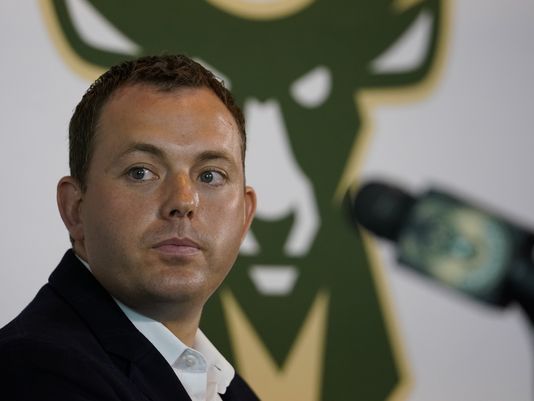 There is no doubt that Giannis (he is still just a kid, we shouldn't be forgetting that) wanted to play in the national team. This is why he came here for the preseason. He was hoping that he would feel better with one way or another, and despite his club's complaints, he would be able to play for the national team and be ready when the Eurobasket started. However, the Bucks have shed the lights on him from the beginning. They knew better than anyone of his chronic condition and, yes, they knew in advance what was going to happen. At some point they were going to call him back and this happened in China, whether it was a scheduled call or not. It was certain that his pain would not go away, and the new Bucks GM (Jon Horst is the embodiment of the American dream, a man of number and logic, he started from nowhere, shovelling snow for a few bucks and he got to the "golden" chair with very hard work) would take any risks. He had already taken a risk when he allowed Giannis to join the national team and play in a friendly match.
Of course, in the US, where Giannis works, things are different. The Bucks would not take any risks. The example of Khris Middleton (and of course Jabari Parker) was too recent, and the insurance companies "game" was also big. The Greek forward is their strongest card, and lots of money were invested in him (he is entering a four-year deal that will get him 100 million dollars). He was certainly in a tight spot and the absolute refusal by the Bucks in China was maybe a relief for him and cleared things up for him, showing him the way to follow.
I wish him well and I wish that he gets to the top in his career. I don't want to write more about Giannis. I will take the high road and say that I don't think that his absence will play a major role in our team, which has so many problems to solve. This is the truth.
Antetokounmpo's absence is not out national team's greatest problem…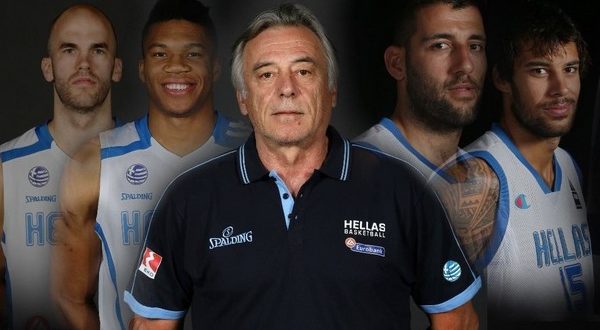 This is the truth. Most of you know what I think (through our inbox discussion) about how the Association handled the issue of the team's coach and our chances in the upcoming competition. I wasn't entirely optimistic about getting to the top-8, even if Giannis was healthy and ready. We are a team with great weaknesses, which I highly doubt if we will be able to cover until the start of the tournament. At the moment we are a team without direction, and very poor coherence. In my humble opinion to a large extent this is due to the work done by the coaching staff. Kostas Missas is a person with a great career in basketball, he deserves the respect of everyone in our country, but there are doubts about his ability to inspire and lead this team in a competitive tournament. The handling of the case of finding a coach is a black spot in the history of the Greek Basketball Association. This is what will affect the team most, not Antetokounmpo's absence.
These one-breath tournaments are, of course, special. They are tournaments where "the main issue is how you will react when I hurt you and how I will react to the pain you cause me". Everything happens so fast. The stroke and the mental status you will build in critical games, the aura that will be with you after the tournament starts, and the way you will handle setbacks, are the most important factors. Don't forget that last year the Croatians won a pre-olympic tournament in Turin with Alexander Petrovic on the bench (this gives hope to every team with a coach of dubious abilities)…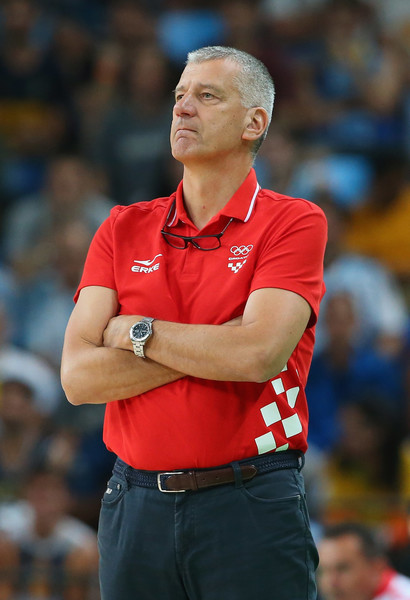 Some notes on our team so far…
-At the moment we have no direction in our game. This is a test period, but the things that should have already been made obvious regarding what we want to play are just not there. We are neither a half-court, nor an open-court team, we don't have a distinctive character. It's not important whether we properly execute situations at this level, rather than whether we have a direction and know where we want to take games, in order to activate our strong assets and take the games where we would have more chances of success. I am expecting that we will find some solutions the Acropolis tournament.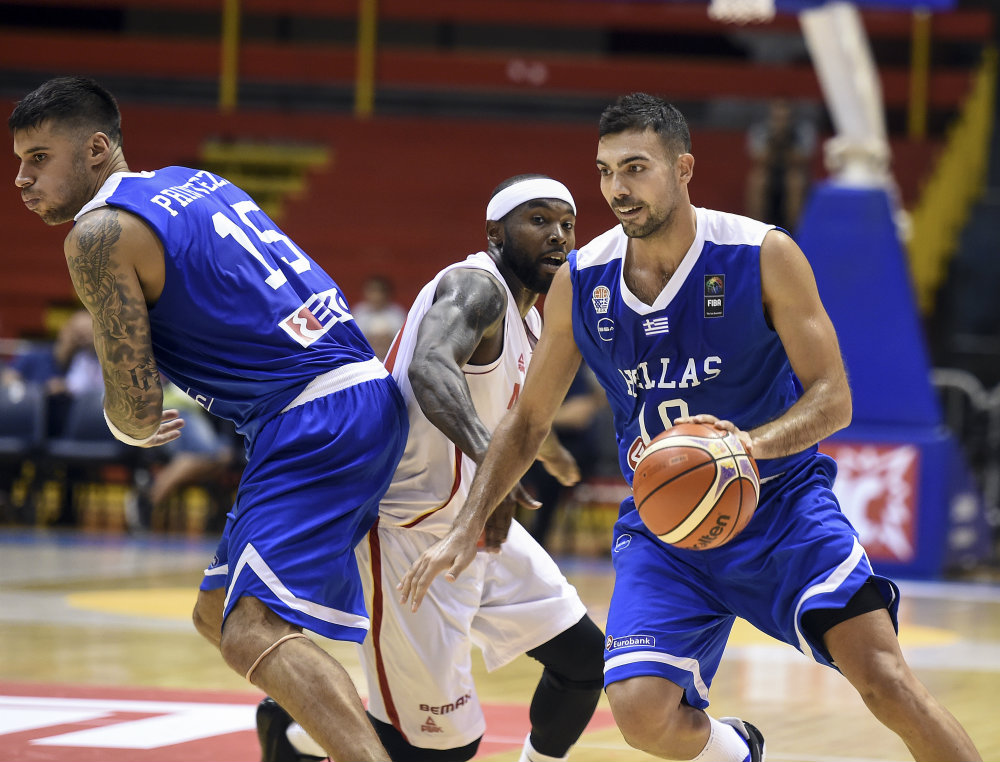 -We are trying to play with spread defenses, which we are not ready to play. We can not cover each other well, the opponents can easily breach our defense, and the latter also causes a sense that "I am vulnerable, I don't have balance" on the defensive end. We are basically playing exhibition defense, not efficient defense. The Serbians taught us a lesson in Belgrade on how an active 2-2-1 press is played, without necessarily having superb athleticism assets on the court.
-Out post defense is one of the greatest problems at the moment. We are losing our positions in the heart of the key and we are constantly allowing out opponents to get the ball in the paint. Montenegro and Vucevic-Bubljevic sent us back to school, whereas the Serbians crushed us, as they could take the middle lane whenever they wanted. Papagiannis needs to work pretty hard on his defense down low, Bouroussis has his well known weaknesses, rim protection that would cover any mistakes of the rest of the defense in the centre of the key.
All in all, we need to work on our defense very much, in order for it to get to the level of "Greek national team defense". This cannot just be solved with the presence of good individual defenders such as Papanikolaou, Calathes or Thanassis Antetokounmpo. At the moment we cannot run "together" and our rotation times are too high. We are lacking the defensive coherence, which was always the start for imposing our style on the floor…
-We are also desperately missing an executive shooter, who will affect the setup of our opponents' defense and will open up spaces in our offense. Tanjevic and Djorjevic used offensive trapping in the low post action of Printezis from the weak side, when Calathes was in it, which he was unable to punish. A guard like Chatzivrettas is what we are missing. I expect that he would make some noise in this team. In the past we have talked about why shooters (who in the Euroleague are just role-players, who are not that important for their team's productivity), such as Milaknis or Mahmutoglou may be the key for their teams in these tournaments. However, it is a good thing that our offense (with the exception of the game against the Serbian team, where we had a problem even in moving the ball) does not seem too old-fashioned, and allows for room to improve when our roster is full.
The new things we will show…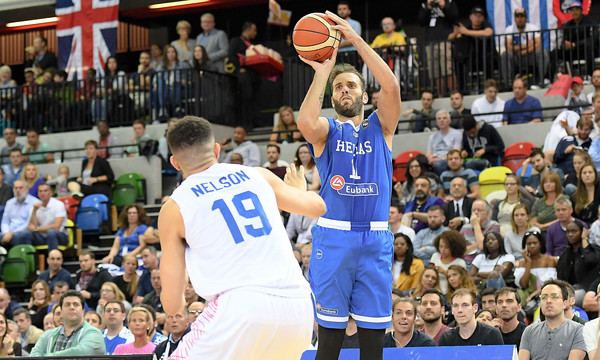 -Nikos Pappas as a main offensive choice at this level. This is the role for which we all thought he was born (the "first violin" in the Men's squad) when we were watching him play in the U19 etc. teams a few years back. The scoring instincts of Pappas and Bouroussis (who is a great "factor" in these tournaments) and Printezis (although the larger size and the difference of spaces in relation to the Euroleague are not in favour straight post up situations for him) will be the "safety" of our team of the offensive end and in terms of 1 on 1. It's a fact that the ball will go to these two players, and it will be very interesting to see how Pappas will respond as a "rare, protected species" of the Greek scorer in FIBA basketball…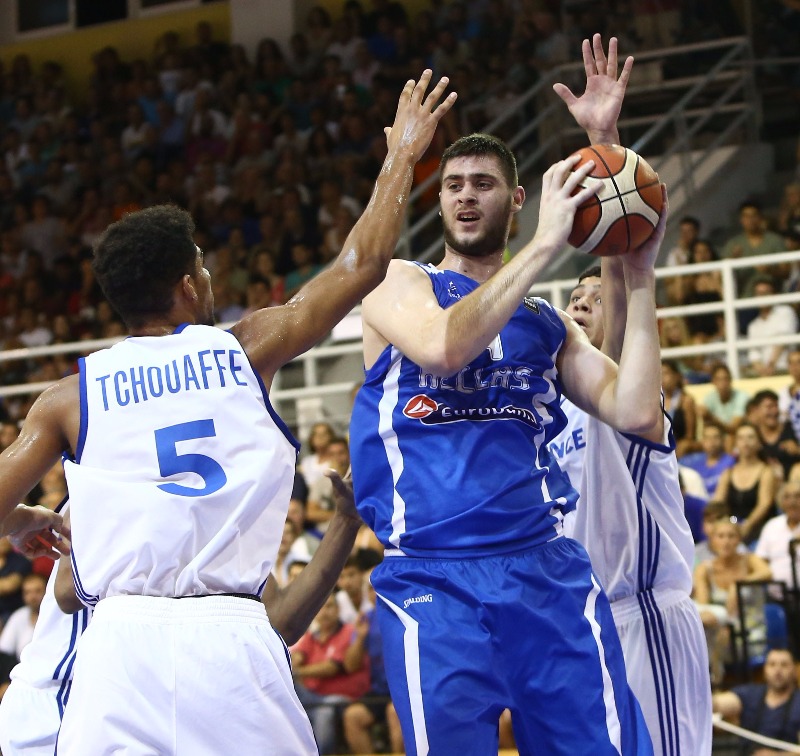 –Giorgos Papagiannis. Before the calls of the Greek team, I had said that it is my opinion that our national team should start from players like the Kings Centre. It is a matter of philosophy and correct point of view, if we want to build a healthy core in a new, competitive team. Papagiannis has a lot of things to improve, but it is my assessment that after this season, his development will be significant and it will be crucial for him to be here, have a role in the team, and be the point of reference for what we want to build in the next years. The American effect is already visible in the way he passes to the weak side in low post situations. He is still raw, but he is very promising…
– The duo of Sloukas-Pappas in the backcourt. They have good chemistry and they can give an offensive spark to a team with specific productive abilities. They were teammates in the U19 etc. teams, and they are currently Euroleague stars (each of them in his own way), they will be the backbone of the team in the closing seconds of games. It's important to see how these two players will respond to such a tournament in a leading role, given our lack in guards that can be factors in FIBA basketball (a great example of Matzaris, who is excellent in the Euroleague, but he is not a factor in the style of basketball played in international tournaments-we have talked about this a lot of times). Unfortunately we do not produce many guards like them. The creation of floor generals does not exclude the ability to play 1 on: This has to be one of the main principles of our productive process. Modern basketball requires a more complete guard…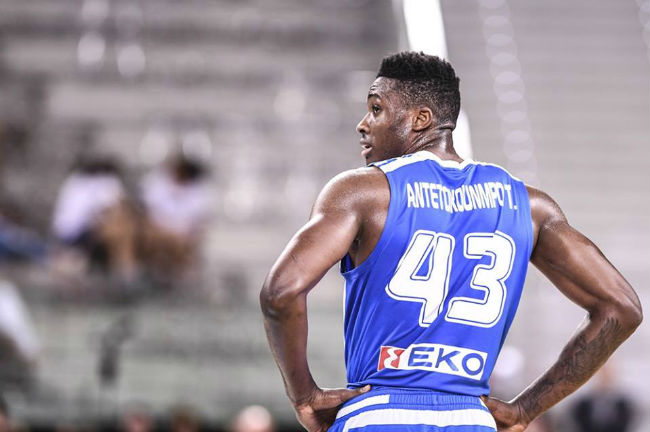 –Small Ball: It's not very compatible with FIBA Basketball, but the nature of our roster (several forwards with good physical/athletic profile) and our will to open up the pace, leads to pressure defenses that require smaller lineups. I repeat, I am very sceptical on how something like that can work in FIBA Basketball of bigger sizes and fewer automatic conditions and plays (as compared to EL Basketball, where the teams, due to the time they spend together, work more on the details of their game). Up to now, with Thanassis Antetokounmpo, who has been playing both forward positions, and the Olympiacos forwards we are trying various lineups, having shown that we have the ability ti defend in the space of one pass from the ball, however, we have not been so consistent when the ball moves from one side to the other. Of course small ball in not something new for this team, which dominated recently with 3-guard lineups in the closing minutes; it's just that this time it will be different, as the deep backcourt has been replaced by several forwards, as the most remarkable part of our roster…
(Maybe) Dinos Mitoglou? The second game in London and his fighting spirit put him in the equation for a place in the final roster. Realistically speaking, the team needs a third "5" more, and Bogris' presence is imperative, in terms of chemistry and functionality of the roster, but looking at the future, Greek basketball has more to gain from the presence of a young player with greater potential. No choice is wrong, it's clearly a matter of philosophy of the team and point of view…
Lack of stress, setting the bar low: Our great advantage…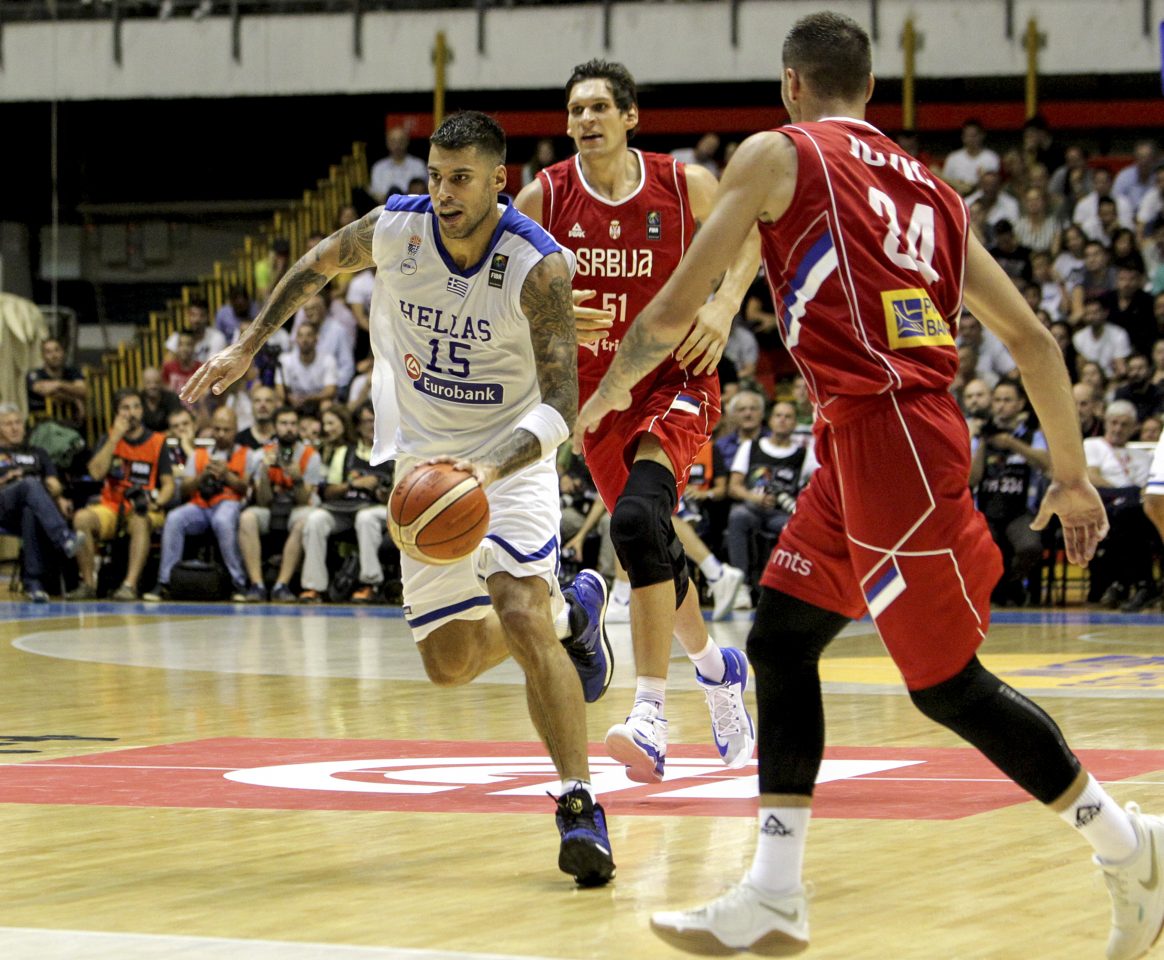 The fact that we are entering an international tournament without the "obligation" to fight for a medal is our strongest card at the moment. Teams that play under this mental status are easier to get in an overachieving mood, if they things start rolling in the tournament. We just have to find a point of reference and do it as fast as possible. This is in regards to either a person, or a situation with which we feel comfortable. We have to improve our defensive behaviour and start from there, or else we will find ourselves facing negative surprises, and we won't be able to control opponents with fewer weapons, something that history has shown that it affects our team's mental status. At the moment no one is expecting glory moments from this team, and it is for this reason that a good game, or even a few good minutes within a game, will be a double win for our mentality, on our way to improvement. Regardless of the result, it is important that we show some new things or players that will be the next day for our team, the "constants" for the next tournament. So, let's go, let's make this effort, aiming at improving, winning and building. Joe Prunty (a member of the Bucks coaching staff and head coach of Great Britain) said "Greece is Greece in basketball. With or without Giannis…"
P.S.: The bar has been set very high in American basketball and with it, subconsciously and without a warning, the NBA teams' interference in their players. FIBA must be dymanic in its reaction, it should not be introvert or servile, in order to stay alive. The signs of our times have turned playing in the NBA into a no-brain decision. A way has to be found that will create the environment that will pose a dilemma to the next generations of European basketball players. I have certain thoughts on this. We will talk about that soon (I hope)…