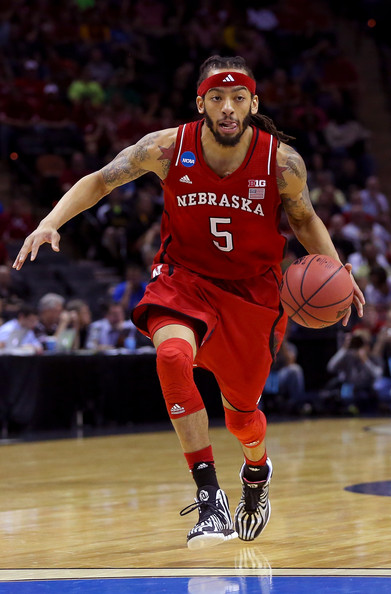 Can a wing player that will complete the roster of the two "eternals" bring a wind of change to the atmosphere and the character of the Greek teams? Hoopfellas is taking a look at some affordable players that are currently available…
We are closing in on August and Hoopfellas is still here. The two "eternals" are looking for the last player to join their roster and are scanning the market to find a wing. After all, we have mentioned before how important it is to have quality players deep in what are considered (in theory, as this can change) the deep end of your bench. This is where we will shed light today…
The champions, Panathinaikos, are looking for a wing, aiming to give him Feldeine's contract (more or less in that financial status) in order to complete their roster, adding offensive firepower and depth that will be much needed in the marathon called Euroleague. It was a bit strange that the Greens did not make their move earlier in the season, as up until a few days ago, there were free players such as Spencer Butterfield (Alba)  Scott Wood (Karsiyaka) and, of course, Kyle Kuric (Zenit), for whom they could have gone the extra mile money-wise, as Pascual is looking for a player with good outside shooting.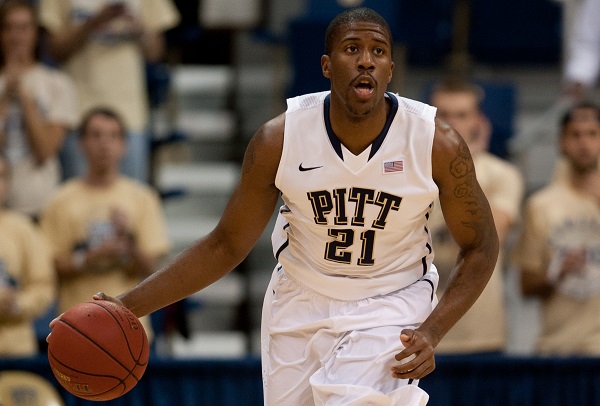 Olympiacos have Jarrell Eddie high in their list, but this good shooter does not cover any of the assets they are missing in their roster. Last season, Olympiacos suffered when Spanoulis wasn't on the floor, as they remained a backcourt-based team, but didn't have playmaking sources on offense or at least slashing from their backcourt. Coach Sfairopoulos is thinking that this year he will be able to pass the ball to the low post more, but, in general, they seem to be lacking certain assets, as the (quality) guards they added do not bring advanced playmaking, slashing, or even defensive versatility to their game. So, maybe the Reds should take a closer look at Lamar Patterson  (photo), who can bring other assets to their game, more team spirit and glue guy mentality, which can be properly absorbed in the Reds environment. So, let's take a look at some thoughts on affordable wings that can be assessed by our teams…
The case of Blake Schilb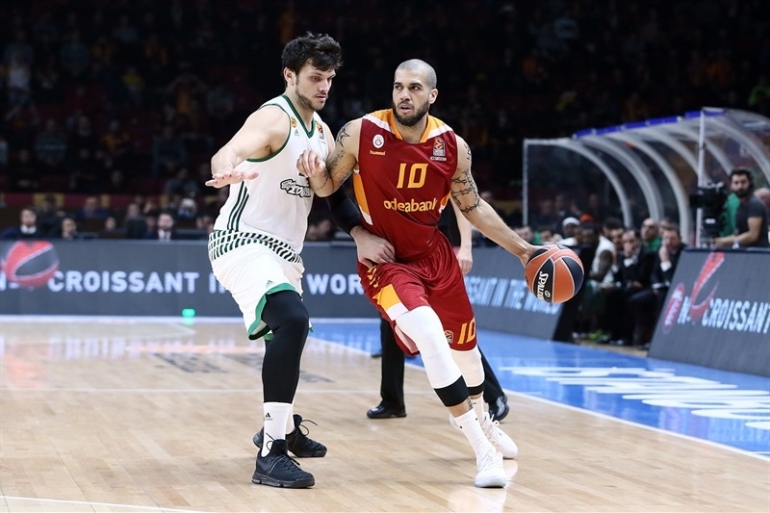 Blake Shilb (2.01-G/F-1983) is free and his case has a lower degree of risk for teams of this level, as his experience at a high level and his quality should be taken for granted. He is coming off a very good season with Galatasaray, with whom he won the Eurocup two years ago (his versatility was the key in the small, albeit very functional, lineups of Ataman, which transformed the team), and last year his leadership was the cornerstone of the Turkish team's game. Shilb's ability to really cover 4 positions in modern basketball and create, either from the low post, or running the PnR (Paris based a big part of their offensive playbook on the fact that they had a player that was efficient both as the ballhandler and the screener in PnR actions, you may remember our chat on the matter). This kind of cooperation with Tuys was one of the safest situations for Galata last year. As years go by, he is getting more and more confident in his shooting (last year he had 50.7% behind the arc in the Turkish League). He is well trained and composed, he has high IQ and the character to fit in very well in teams that are fighting for titles. The latter comment is in regard to his age. Schilb got the best money of his career in Istanbul, and it is expected to look for a better contract in terms of salary, even if puts him in a less competitive situation. This is just a thought I had. The other side of the moon shows that in this stage of his career, Schilb, a veteran, is able to handle himself better within specific playing minutes, and be more productive for his team.
Although his playmaking would be a good solution for Olympiacos, and solve some issues when Spanoulis is off the floor (we have pointed out the difficulty the Reds had to get in the paint when their captain was not on the floor), I think that Schilb and his leadership, sharpness and altruism, will be able to help Panathinaikos more, as the Greens are lacking in experience. After all, Pascual has worked well in the past with point forwards such as Eidson or English, and he has relied on the ability of the wing-extra playmaker, fluid offense, based on motion and ball movement. However, if the player asks for a 500-600 thousand contract, it will be very difficult for his case to be successful.
Assets (ok, certain assets) of Bootsy Thordon in Chris Johnson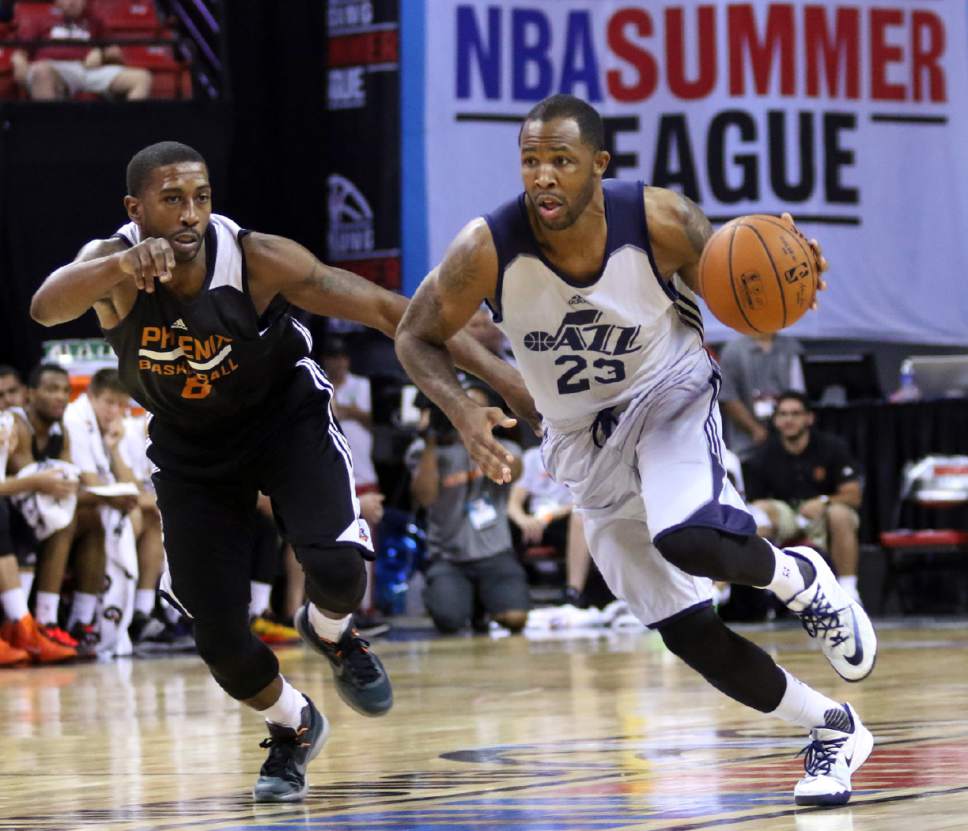 The lefty Chris Johnson (1.98-SF-1990) and the way he executes his spot shots from behind the arc remind me of the great Bootsy Thordon. Pause. This is not a direct comparison, it can't be. Thordon was one of the most complete players we saw in the EL courts in the past 15 years. I would want him in my team today. I think Pascual would too (Bootsy had a season in Barcelona, when Pascual was still an assistant coach)…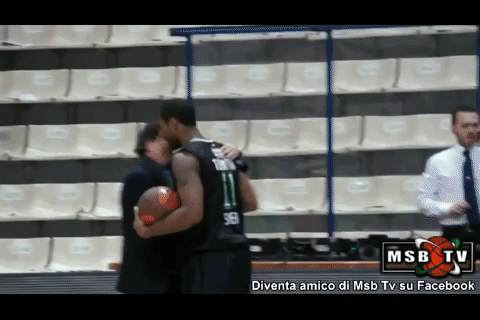 Memories are great, but let's move on to reality. Johnson is not that kind of player. However, I see in his package the ability to become a good 3&D role player at the highest European level.
He had successful stints in the specific (Europe-influenced) offensive environment of the Celtics and the Jazz in the past, which is encouraging on how he will be able to transition to our side of the Atlantic. Johnson (Dayton) is a G/F with the proper mentality and it is his mentality (apart from everything else) that intrigued the above organisations. He plays above his abilities and executes actions he knows he can execute. A wing that shoots well from behind the arc, especially spot shots (in particular from the corners). He is not great in terms of technique, neither does he have the good ballhandling that will help him play 1 on1, but he can play away from the ball. He functions well as a ball mover and he can give a good energy boost on the defensive end. His long arms and his motor help him a lot to get in the passing lanes or to make defensive plays up high (steals, blocks), and his motor and will for hustling are great assets. He won't be impressive, but he can quickly become a good fit in the role of the floor spacer for 15 minutes.
The High Risk/High Reward case of Terran Petteway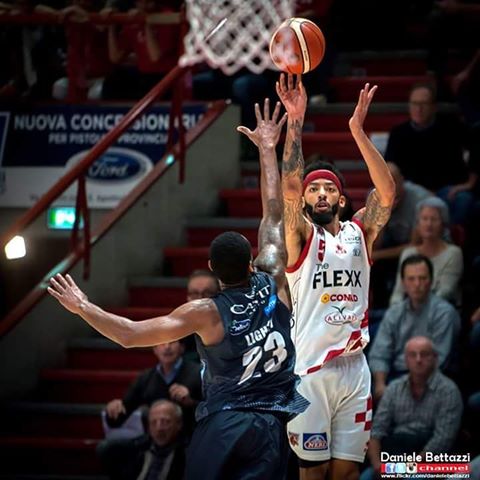 This is a very good, very affordable case of player, especially for what Olympiacos is looking for. The former Nebraska star, Terran Petteway (1.98-G/F-1992), finished a good season in Italy with Pistoia, and he recently played in the Las Vegas Summer League with the Celtics (not so much at Salt Lake). The 25 year old wing is a talented scorer with a full repertoire that allows him to score from anywhere on the floor. He is quite efficient both in spot shooting and shooting off the dribble. An aggressive offensive player, the defense "feels" him constantly when he is on the floor, as he is constantly aggressive (Mike Bramos had some difficult moments against him this year). He lacks a strong body and a few pounds that will help him on both ends of the court. Although he is not a slasher (he mainly works from the arc), he is good with the ball and he knows how to get inside (he would be much better if he was stronger), his last step is good, and his long arms (6'11'' wingspan) help him. Petteway has a less "civilised" game compared to Feldeine, but he also has more intangibles that allow him to step up on big matches. I also think that he can bring (regarding Olympiacos) part of the instant scoring and transition execution (he is strong there) of Lojeski. He is a good presence in the locker room. He has the tools to develop into a better defensive player than what we saw last year (he often loses his concentration and his positioning when defending away from the ball). The main problem for his transition to a higher level is his aggressive mentality (he is not very controlled, when on the floor he listens to his heart, not him mind), which is one of the reasons why his performance may have great ups and downs within a very short period. Nanterre has put the pressure on him to sign. His salary is a bit over 200,000. This year…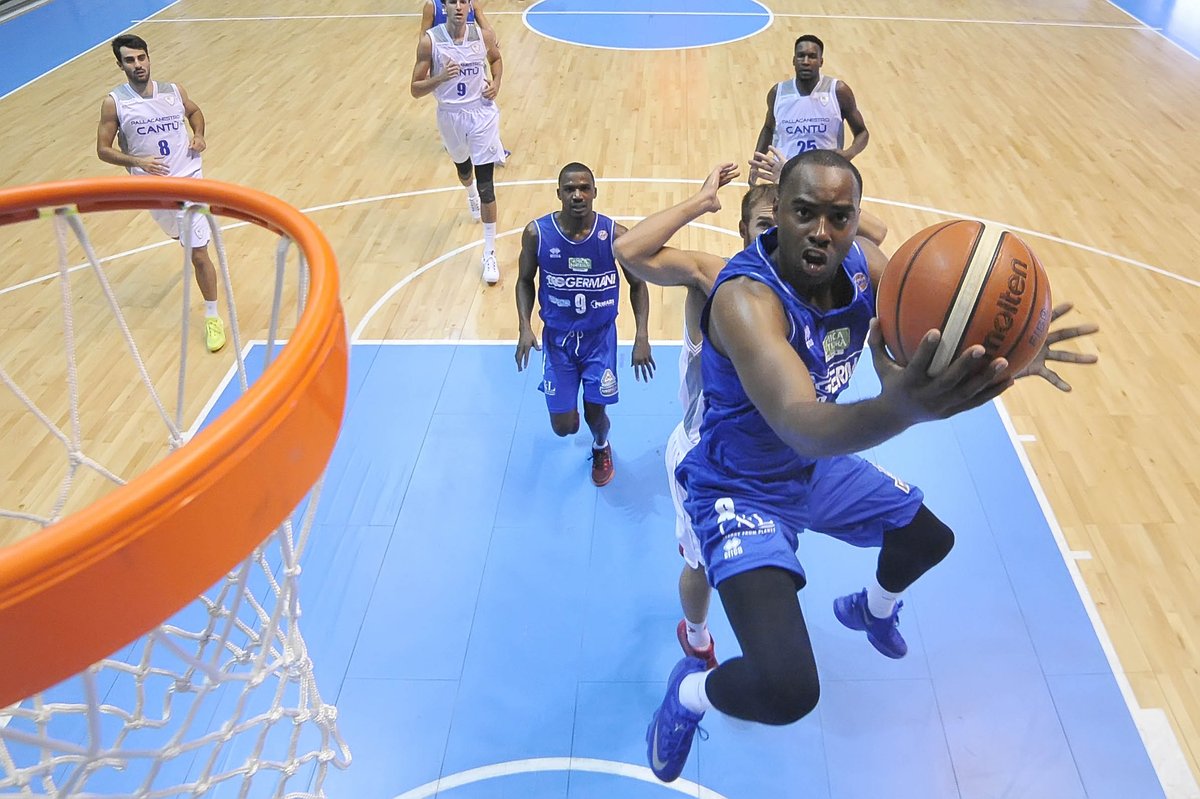 Note: In the Italian League, there is also this year's MVP, Marcus Landry (2.01-F-1985), who renewed with Brescia for two years for 200,000 dollars annually. His salary is not so high for an EL team to contact the Italian team, even though Brescia have built their team around him. Of course, Landry is 32, but he is in very good condition. A combo forward with inside-outside game, very good outside shooting and a physical profile that sends him to the free throw line very often.
Anthony Brown got a two-way contract from the Wolves…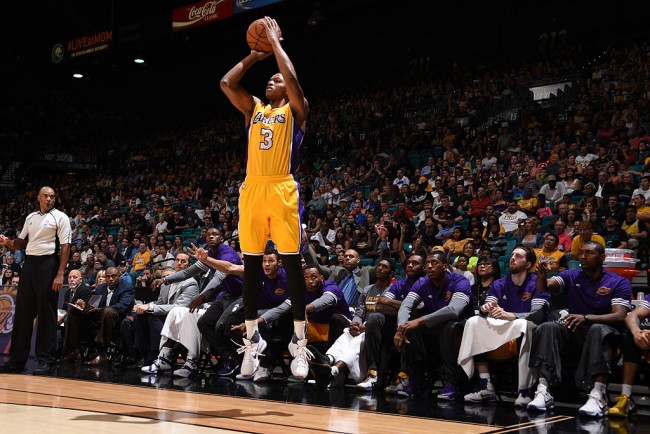 Αnthony Brown (2.01-F-1992) got one of the 2 two-way contracts of Minesota in his effort to establish himself as a 3&D player in the American League. We should keep his name in mind, as we may hear his name in the future. Brown got out of Stanford and he is a very well-trained forward with several physical tools (strong upper body, long arms), who can shoot the ball very efficiently from behind the arc, especially in spot shooting situations. He is the type of SF that can breach the defense with his strength and play vertically against the defense, although he is lacking the toughness, which doesn't allow him to be efficient in his finish (through contact) and limits his defensive behaviour. This may not allow him to stay and have a career in the NBA (Lakers draftee in 2015, No 34), that's why you should keep him in your notes.
The last of Mo..ricans, John Holland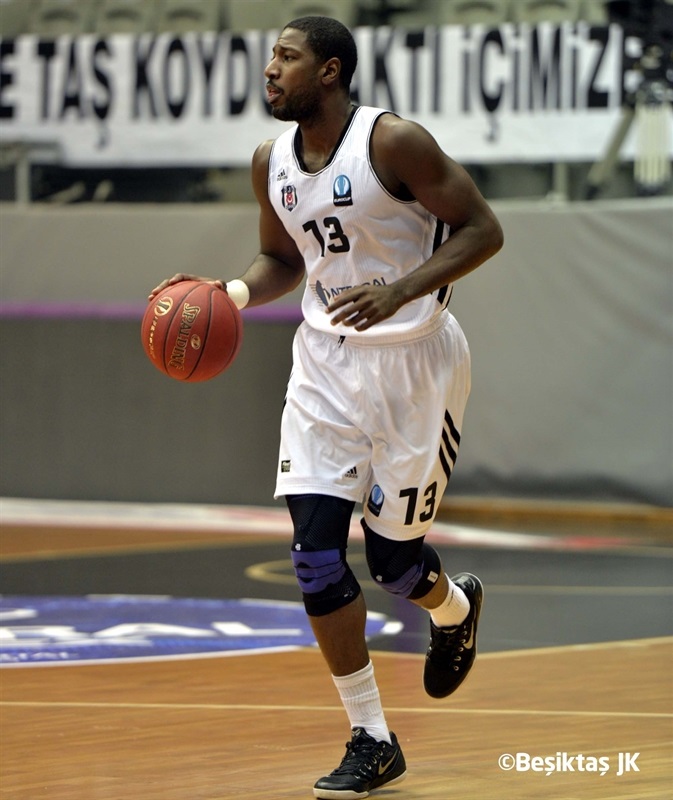 Ηοlland (1.96-G/F-1988) is another case of a player with European experience and a style of game that allows him better access to the basket against defenses in our side of the Atlantic in relation to some High Volume shooters (albeit one-dimensional) of the D-League, such as Kevin Murphy, or Devondrick Walker, whom we make look at. Holland is a good 1 on 1 wing, who knows how to finish in the paint, and properly uses his body to finish or to visit the free throw line. He was consistent in producing in any of the European leagues he played (France, Sevilla, Besiktas). He can play in the low post (he is "physical", he will make things difficult for wings to guard him there) and he has the ability to shoot both off the dribble or in catch-and-shoot situations. He is a very good free throw shooter. He played very well in the Pre-Olympic tournament with Puerto Rico (12.3 points – 3.8 rebounds, 2.3 steals). In our case he will have more chances to score playing away from the ball, in particular on the weak side (close outs, spot shooting), and be less involved in the decision part.
The underrated Tony Crocker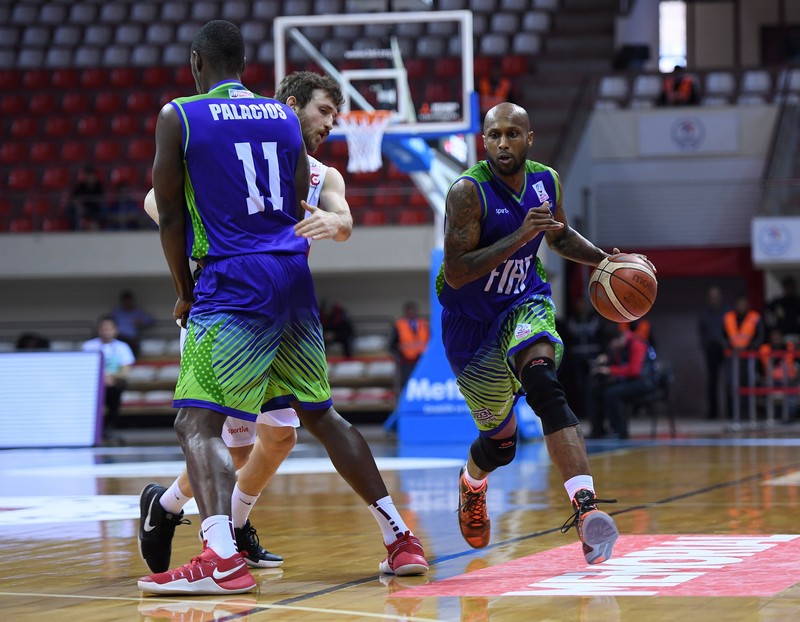 We have talked about Τony Crocker (2.00-G/F-1987) several times, since he played for Kifissia. After a great season with Yesilgiresun, he signed last year with Tofas, and he is in their plans for the new season (annual salary less than 250,000 dollars). He is now 30 years old, but he is a G/F with a very good basis for the game, and a diverse presence in several areas. He is good in 1 on 1 (if you are following the TBL, you might remember him scoring constantly in iso situations against Udoh…), very good outside shooting (44% this year in 5.3 shots per game), able with the ball in his hands, productive in both transition and half court, with good perception for the game. Crocker is a player with good skills and potential, and I think he will be able to manage playing at the highest European level in the right situation, the only doubt being that he is a player that needs playing minutes, and he has not been tried in a secondary role.
Michael Gbinije is being offered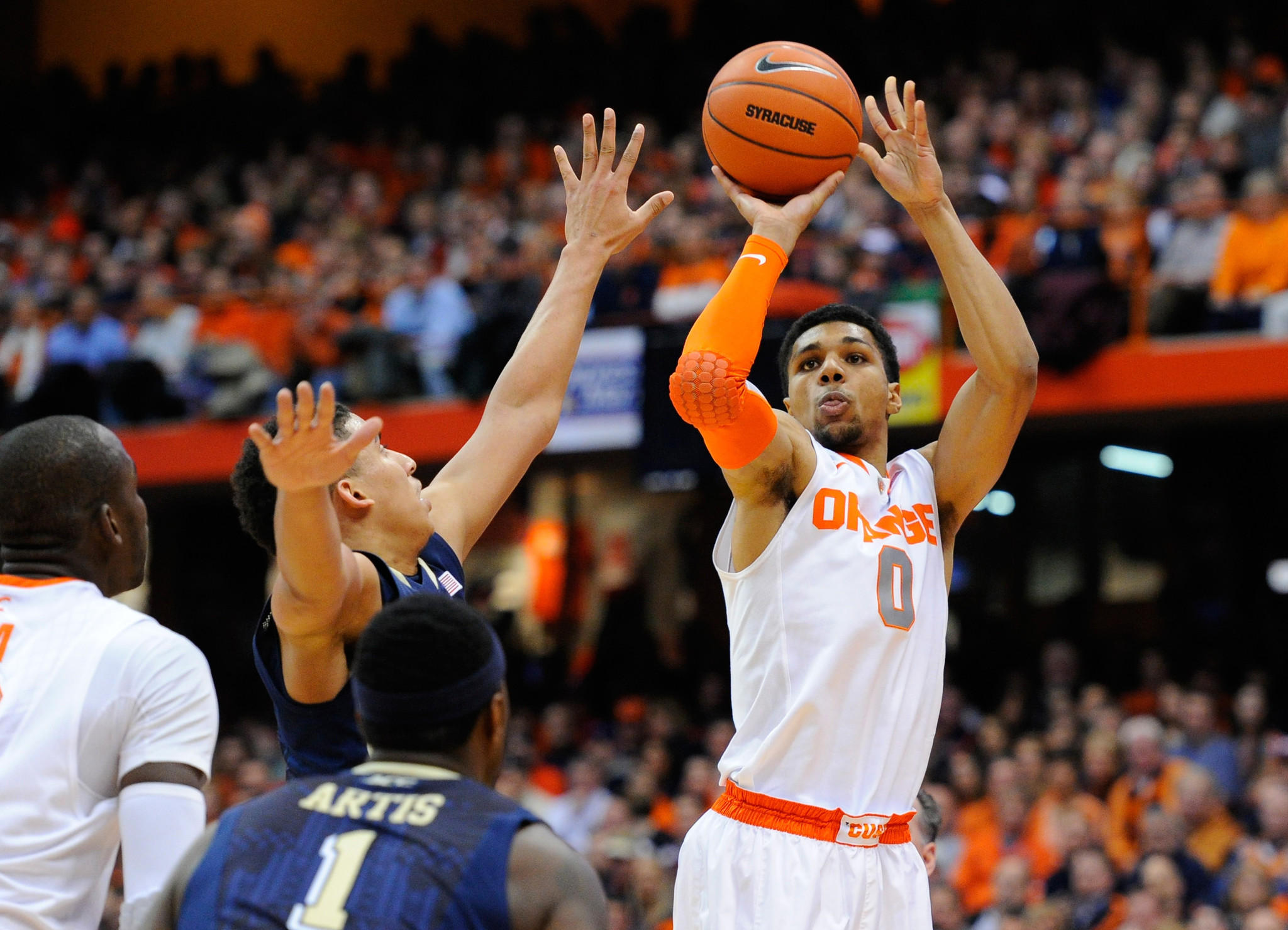 Michael Gbinije's (2.01-G/F-1992) agent has offered the Nigerian player to the two Greek teams, as well as to other clubs in Spain, where he can play as a Cotonou Agreement player (thus leaving a spot open for an American player). Gbinije is a player that has assets, but his game is still considered raw in relation to its interpretation to the high European level. He significantly lacks the fundamentals to be able to cope against high perception and high coherence defenses (leave aside the American reports, the EL of different spacing is another thing altogether). On the plus side, he is a player that sees the court and has automated shooting (even though the flow in his execution mechanics is not exactly there), assets that can give extra versatility in the half court , especially next to creators such as Spanoulis or Calathes.
So, although he has the tools to become a good defensive player (let's not forget that he got out of Syracuse, of the 2-3 zone, thus he will need some time to adapt to important details in the European way of individual defense) and knows well how to attack in close outs and execute efficiently off the dribble, he does not have the required basis in his game, nor the character for a team of this level to invest on him as a player that is predicted to survive in a secondary role and slowly climb the team's rotation.
The "constant" of Matt Janning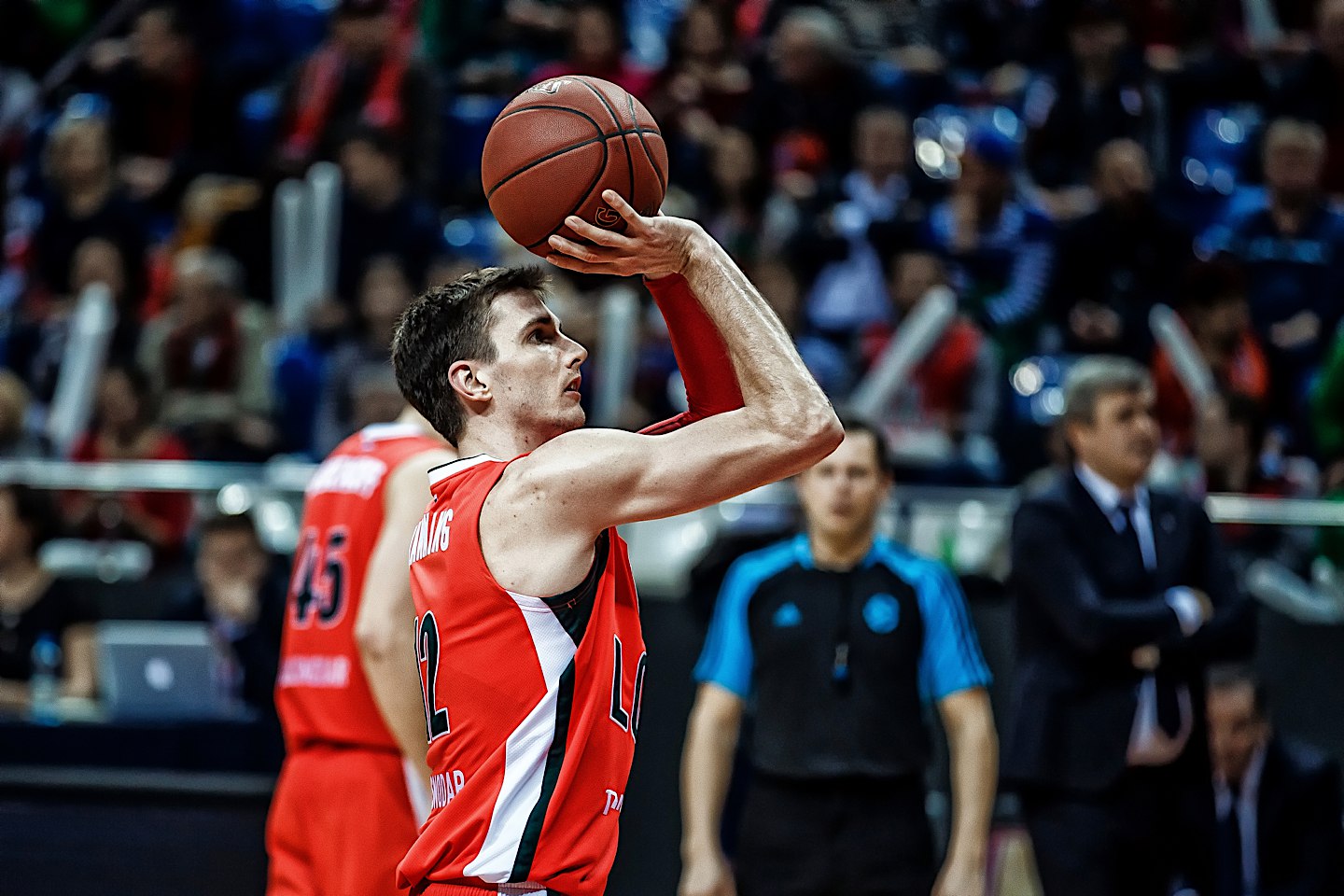 Matt Janning (1.95-G-1988) left Lokomotiv after 1.5 years in Krasnodar and a Euroleague F4, and he is looking for his next destination. I don't have much to say about this player, as he is well known to the public. You know what you are getting in his case. A versatile guard that shoots well, plays with the ball in his hands as a secondary ballhandler, he brings devotion to his defensive duties, and a few shots off the mark in crunch time. Janning (Hoopfellas had first presented him in 2012, when he was leaving Casale) was destined for bigger things in European basketball, but he didn't manage to fit in elite teams, as he is lacking the intangibles and a strong character. In this year's VTB finals (against Unics and CSKA) he played good basketball and upped his game (13.2 points- 3.4 assists, 51.7% on three pointers). He is still 29 years old, but for some reason I think that we 've seen everything there is to see in relation to the development of his game.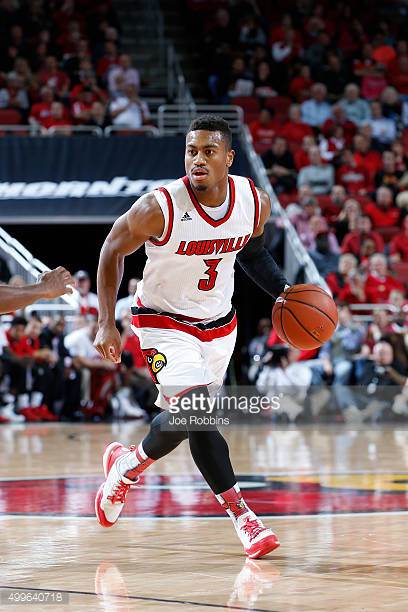 P.S.: In one of the smartest moves of the season, Ulm signed Joseph Trevor Lewis (1.88 – PG/SG – 1992) of Beyreuth. Lewis graduated from Louisville and is an excellent shooter that can be efficient playing with the ball or away from it. He brings leadership and a competitive character, he has a strong body and he is consistent on defense. Last year he was great in the German League, and I think that he will soon getting the call for the next level. I like him…
Translated by: George-Orestis Zoumpos