By Jim Katsionis on 16 June 2017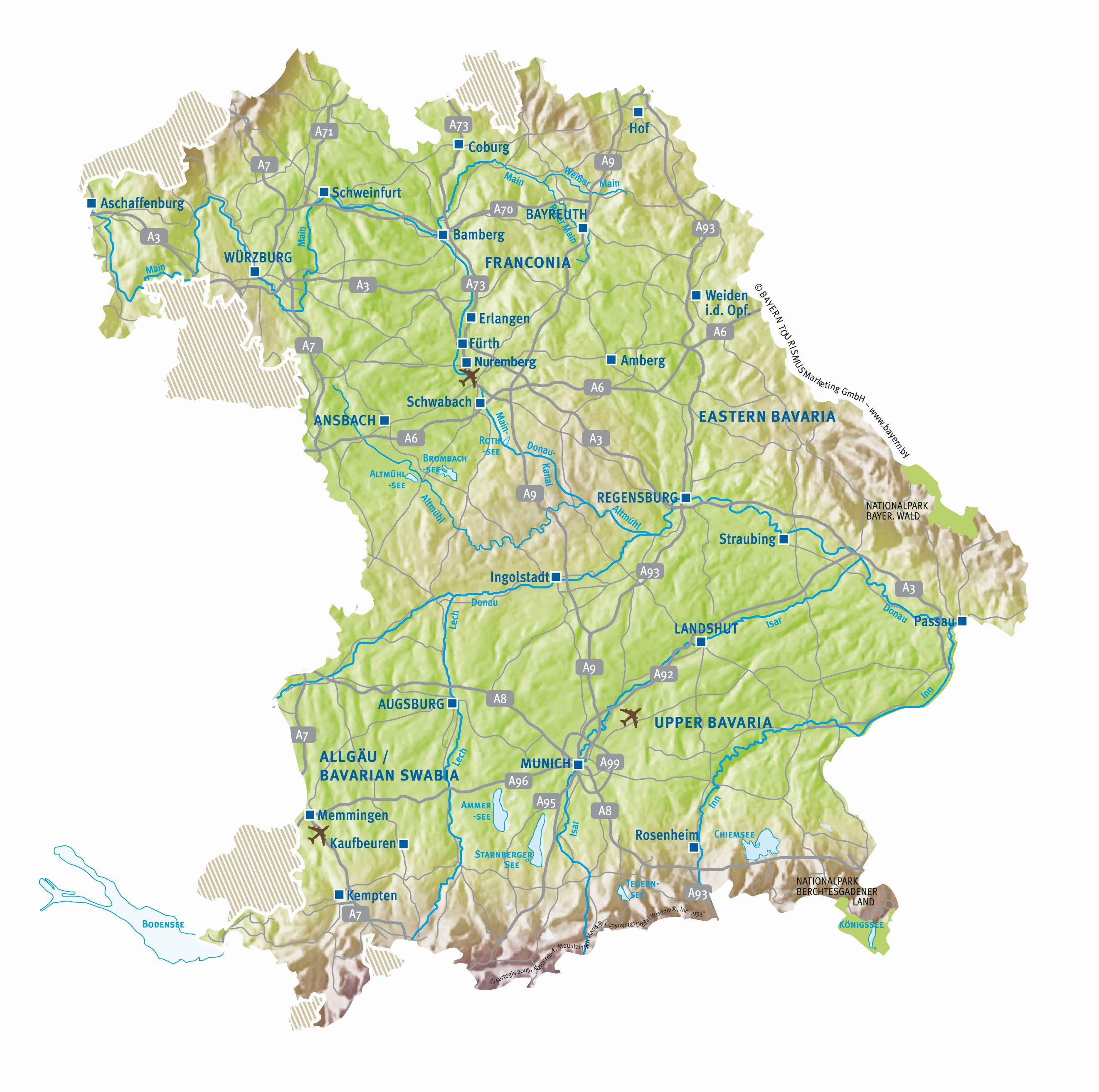 Last year Panathinaikos looked at the Basque Country for their market targets. It's a bit to the north this year, in Bavaria. Hoopfellas sets off this offseason with the Greek champions and the players we have been looking at for months to meet their needs..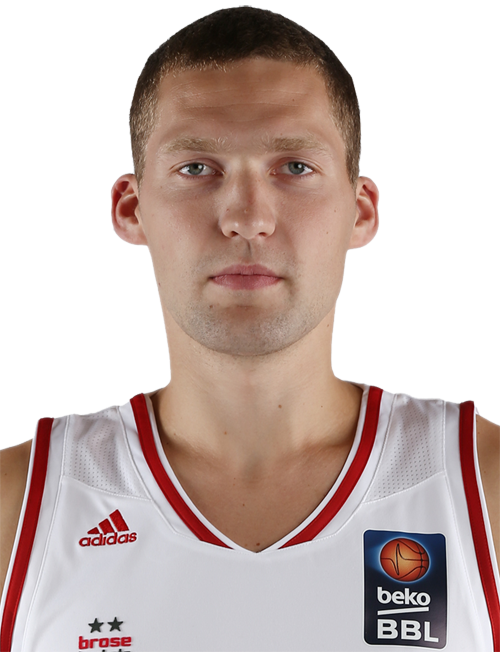 Last year we messed up with the Darius Miller case since he was signing the new contract offered by Brose just as this article-suggestion was being written. This is the reason this post comes a bit earlier this year. As you understand, Janis Strelnieks is one of the most talked about names in the market…
One of the most important parts of team building is the ability of a recruiter to translate the traits of a possible target into the new game context they wish to integrate him, to identify their chances to evolve in it by creating a specific vision and, above all, to evaluate their (in and out of court) character and their reaction with regard to the role they are meant to have always in conjunction with the team's progress and successful journey.
Janis Strelnieks (1.91-G-1989) has a contract with Brose Baskets until the season 2018-19 (renewed last year). His annual pay is 300.000 euros which leads to the conclusion that a possible buy-out will range within reasonable limits. This year coach Trinchieri is planning on moving Maodo Lo to the guards, whom he prepared last season with this in mind, while at the same time, he renewed Nikos Zisis and is going to upgrade Aleksj Nikolic, with whom he has been working for the last two years. Khimki and Olympiacos have expressed interest in the Latvian guard..
The target of Olympiacos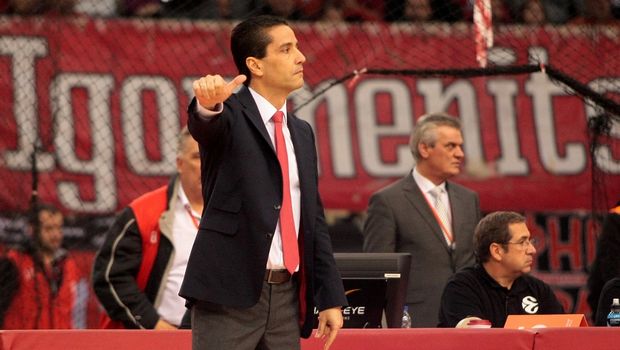 For about a week, you have been informed about the Reds' interest in Janis Strelnieks by the "agents" (lol) of the page. Giannis Sfairopoulos sees the player not as substitute for Green but as a target who will "make a match" with Mantzaris at the "1" position for Olympiacos. I have already shared my opinion with you regarding this position in a relevant topic. My opinion is that Olympiacos should keep Daniel Hackett there (provided that the price is right and, from what I hear, the player is willing to stay for a price that suits them both…) because he is a player who fits with the atmosphere of the club. What most people haven't understood is that Hackett (the player most missed in the Istanbul final) has scoring instincts that went unexploited in the goals of Olympiacos' offense this year and, at the same time, rare intangibles for a player outside the Balkan Peninsula. It wasn't easy showing his scoring and playmaking virtues when he was playing most of his minutes in the 2-3 High Set. In the event of his stay, the key will be the player at the "2" position, where it became clear that the Reds need something more than the fairly good shooter but one-dimensional Eric Green. With Strelnieks in the backcourt, Olympiacos will need a player with very specific attributes and quality in Green's position (Higgins)… We will wait for the developments with last year's PGs and then we will come back to that…
A player that matches the DNA of the Greens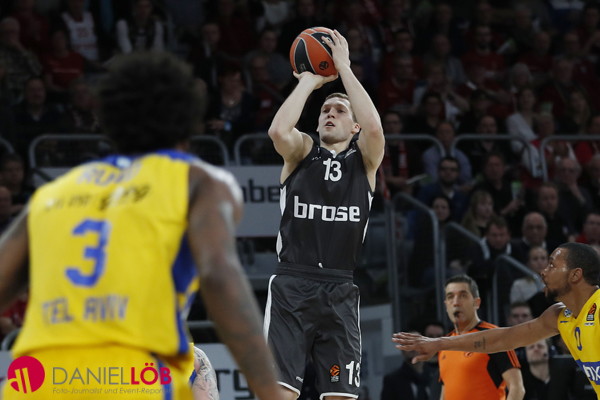 -Strelnieks is a player who fits in the environment of the Greens and what they want to build with Xavi Pasqual as he possesses certain attributes that may give another dimension in Panathinaikos' game.
-He is a good professional, dedicated to the game, while at the same time, he bears the "gym rat" label, as he works for plenty of hours past team training. A Soft speaking-Hard working personality, one of those who create a good atmosphere in the team.
-He is a guard who covers both backcourt positions and is a perfect match for Calathes, offering a variety of formations. He is able to run the offensive playbook as the main creator from "1" or play next to the international PG at "2".
-He is as dangerous with the ball as he is away from it. He was extremely efficient in spot shooting or shooting after dribbling in the excellent Spacing (the best fundamental offense we saw this year) of Brose's offense. His mechanics is great, as it includes both quick release and great footwork (notice how he works his way to his good position and how he sets his feet to shoot in a ball screen offense). He was the player (at some point I will find the relevant incredible card) who scored the most shots after the ball bounced off the basket which means that the ball had the perfect number of spins so that it didn't get off the hypothetical limits of the basket after bouncing off, a trait of fundamental shooters.
–Fairly effective as a Weak Side threat. In a team that often works with flare he may become a great threat for the opponent's basket, especially when the ball moves from side to side. He doesn't force penetration in the Close out offense because he doesn't score in traffic, but he has can execute after dribbling, an asset quality in this context.
-Instead of prevent, but, rather, he brings out James' game with the ball in his hands. Strelnieks is the guard to run Pick & Roll situations (he has good court vision, immediate pass/speed in decision-making, he is not as able as Zisis or Sloukas but he is at a good level), he is simple is his passes, but he is also the player to stand away from the slasher in order to put pressure on the defense while maintaining the right spacing.
-He is well-trained. Brose's excellent spacing in the past two years brought out his ability in vertical game, which is misunderstood by the most fans. In Horns situations in particular, Trinchieri invested in High ball screens with him and a Shooting forward as the screener (getting the defense's attention in the pop out) to allow him to penetrate.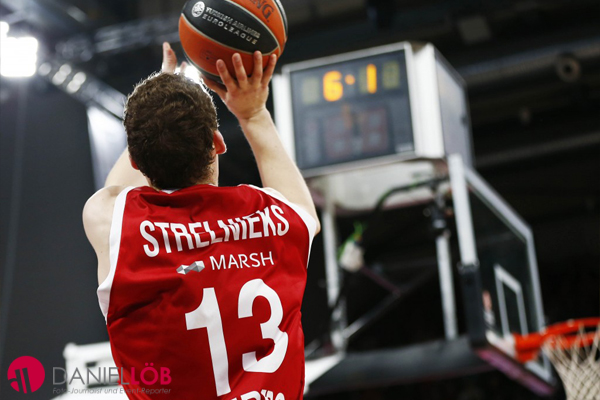 -He is known for his very good Shot selection. Last year he reached the impressive 68.9% FGP in BBL and 43.4% in three-pointers. This year in EL his respective numbers were 58.1% and 45.9%… He is a consistent 85% free throw shooter...
-He is a threat in transition offense where he immediately shoots from behind the arc. One of his strongest points.
–He plays low mistake basketball. First in this year's Euroleague with the impressive 292.31% in the assist/turnover ratio.. (3.5 assists for 1.2 turnovers in 25.04 minutes). For a team that heavily relies on him for this index (few turnovers, in need of more playmaking this year), which determined this year's finals in my opinion, such guards are extremely important.
-He has size and, although he lacks great athleticism, he is considered quite consistent defensively as he plays with a high level of concentration and discipline. He lacks the big frame or the long limbs to come out victorious from the battle in the back line of the defense.
-He is aware of his role and can remain useful regardless of his minutes because he has completely rejected the temptation of "doing something that I'm not properly trained for".
-He is at a very good age and he is motivated. He has fit like a glove in Brose's European profile and contributed a lot to its competitive character. An experience player (he moved up properly, step by step, from Ventspils to St. Petersburg to Budivelnyk and then to the Euroleague), he has become the leading guard in Latvia's national team in international tournaments is recent years. Old school, the East-oriented character of his game fits in the modern basketball of speed and of the countries we watch today. Janis Strelnieks is the guard Panathinaikos needs. Affordable, at a good age, with proper basketball culture and, above all, motive to succeed…
Daniel Τheis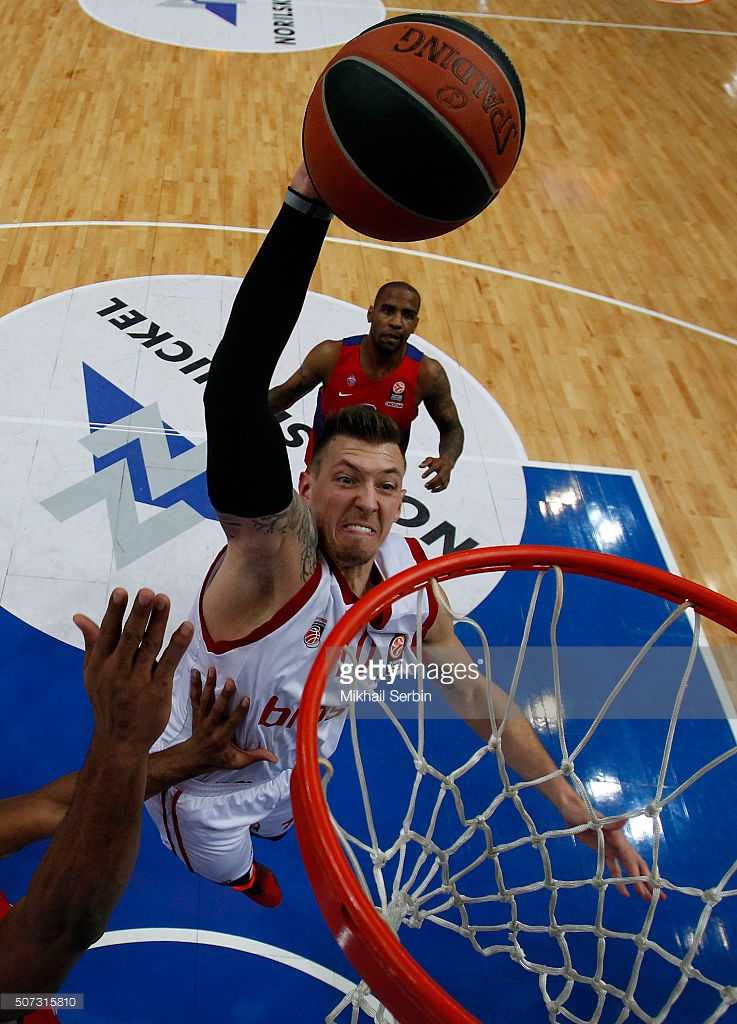 Theis has been a Hoopfellas favorite for the last 4 years, when he was still playing for Ulm. For at least two years we had been saying that he could be a great investment and an excellent fit in Olympiacos' basketball with his ability to play in both frontcourt positions and defend anywhere in the court, a useful asset for the tactics used by the Reds on the defensive end. This year, after the season started, I felt that the German mobile big man is the right player to replace James Gist in Panathinaikos..
It's understandable that Gist is loved by the Greens fans. Especially now that the taste of the champagne from the finals and the championship title are so close, things are very optimistic about him staying with the team. He played very well in the last two matches and he gave a much needed boost to his team, in order for them to get to the title. However, Hoopfellas and our community see thing a bit further and assess without being emotional. This year it became clear that the American F/C is past his prime. His good years are behind him (taking into account his injuries as well), his good games will become fewer, and competition in this position is huge, as there are several "purebreds" in the battle field. A very positive developed in this matter will be him obtaining Greek citizenship (he will complete 5 years in Greece a bit after the season starts), which changes the way he is seen, so there will be no need to leave the team. As Hoopfellas informed you, Panathinaikos has already started the legal procedure for that. I think that the Greens should fill in all the foreign player spots they are allowed and keep Gist in their team only if he is able to obtain a Greek passport.
We have talked so much about Daniel Theis (2.07-F/C-1992) in Hoopfellas that I think we don't have to repeat what we think of him. He is under contract with an annual salary of EUR450.000 (just like Melli) with an NBA opt out this year. He is one of the best mobile big men in Europe and his physical/athletic package is one of the pillars in Brose's structure. His huge limbs and his high perception index on defense, as well as his agility, combine for a great package for a big man in European basketball, which is interpreted well in the way Greek teams play basketball.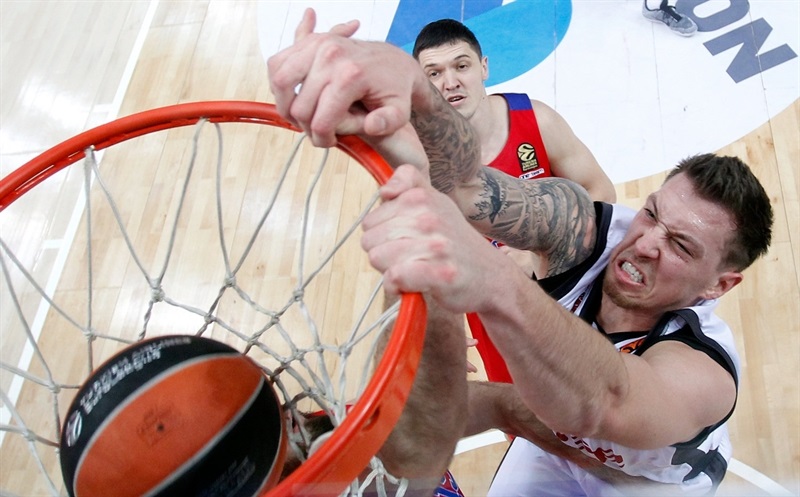 His strongest asset is his activity above the rim, where he has excellent timing in blocks, as well his ability (with his great hands) to finish lobs on offense. The excellent offensive surroundings of this year's Brose made him look better offensively than he really is. If he moves to a different environment, I think his weaknesses in this area will show. He is not a 41% three point shooter, and his midrange needs work (it could be seen as worse that what the spectator thinks). He will find it difficult to connect with the basket in some nights. Although for a player of his nature and his position he is considered good, his mechanics still needs work. He is essentially a finisher. He feeds off his cooperation with the backcourt and his rebounding ability. His post game is in the first steps of evolving, it's still raw. He also needs to work on how he behaves in double teams (after a miss match) down low, by passing the ball when the defensive help arrives.
On the other hand, his motor and the way he runs the court are excellent. A Pick&Roll big man, very good in these situations both on offense and defense. He has good footwork and he can stay with slasher guards and defend up high. He shoots over 70% from the free throw line, which is great for a mobile big man. A very good help defender, he fills in the spaces and has quick recovers. A High Energy big man with a multi-levelled character on defense; he is able to play is various lineups.
I had informed you earlier that a Hawks scouter came with Dennis Schroder to see him in the German playoffs. Theis himself (he left good impressions at Las Vegas in 2014) wants to see what he can do in the NBA. He has the physical/athletic package to cover the "4" position there. However, he is the fastest developing project in European basketball, especially the way it's played today. He is a coach's player and he could be the perfect match up for big men such as Birch for Panathinaikos. Maybe this is the time to see him in our country…
P.S.: The Mantzaris case developed just as we expected. I personally think (apart from the financial part) that the international PG made the right decision for his career. We talked about that in our previous post. I think highly of his low profile… Mantzaris is a "constant" for Olympiacos, and his is the perfect match in the backcourt for Spanoulis, whose presence secures certain things for him, which may be asked of him in another team. Vangelis acted as he should have…
Olympiacos quickly close two important cases without losing valuable time for their offseason planning. This is where thing start getting harder with the required moves that will give the team's game a boost. Correct decisions are needed. We'll talk about that soon…
Translated by: George-Orestis Zoumpos
Jim  Katsionis