Just before the final week's "double games" action begins and the end of the regular season clearly appearing in the horizon, the engines are revving, aiming at the best possible finish. Hoopfellas delivers the fifth edition of its own, updated Power Rankings..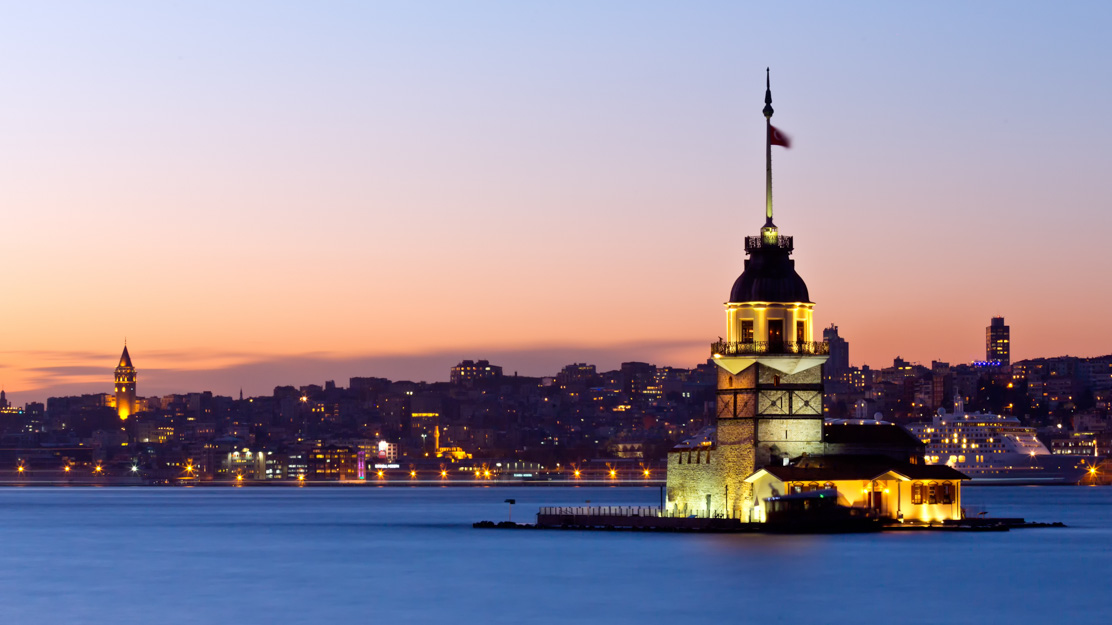 Good afternoon to you all. Power Rankings it is, today. A few hours before the "bombarding" of games which will go on until Friday night begins, I think it is best in order to have a comprehensive overview of the teams giving everything they have in the final sprint. Four games before the end and everything is up for grabs, whether it is the top or the qualification to playoffs. It is important to observe how the coaches manage their teams during this time. Some strive for a better spot in the standings and some to capitalize the advantage of playing in this league, preparing players for the new season. This is a marginal point for several teams, since those who stop just to catch their breath may lose everything. And this very week will determine a lot…
1.CSKA Moscow (19-7)
In Hoopfellas Power Rankings 4: 2
Offensive Rating-Defensive Rating: 117.8-106.8
Pace: 73.7
CSKA remains the most balanced team of the league even while going through a reprogramming period aiming to get back to the performance standards they were at the beginning of the season. A key element in this effort is for Teodosic to start playing better. Until then their very good defense will continue to provide a small advantage against the competition. I think that the two matches against the Greek teams (OAKA and Moscow with Olympiacos) that will conclude the season will be important criteria for the real status of the Russians in the competition.
2. Real Madrid (19-7)
In Hoopfellas Power Rankings 4: 1
Offensive Rating-Defensive Rating: 120.2-110.2
Pace: 72.4
Real are sagging as they are having serious defensive issues especially away from Madrid where they have a sign flashing "I allow 90" on their forehead. At the same time, Sergio Llull is going through a barren period being quite off the mark (9/33 in 5 Euroleague-ACB matches). They are the most talented team in Europe; however, I think that it won't be long till Lasso turns to defensive formations (minutes to Draper) to shock his team. Anthony Randolph, who has 14.4 points, 5.0 rebounds, 1.0 block and 10/18 three pointers in Real's last five matches, is their most consistent player.
Olympiakos (18-9)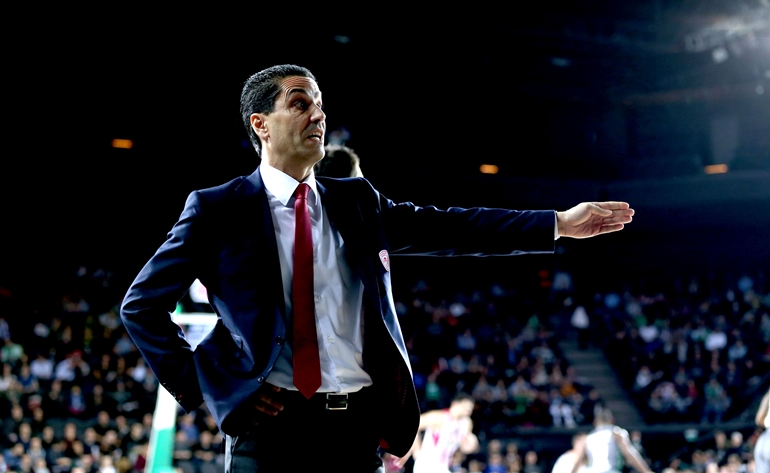 In Hoopfellas Power Rankings 4: 3
Offensive Rating-Defensive Rating: 110.9-104.0
Pace: 70.9
Olympiacos managed to shoot 2/20 three pointers against a defense that allows over 40% from the perimeter. The perimeter shooting problem tends to oppress the Red offense that scored the disappointing 22/84 three pointers in the last 4 matches. Also note that the pivotal, for the total spacing, spot shooting of Vaggelis Matzaris has been turned off since the international point guard has 3/25 three pointers in the last matches (1/14 in the last three, 26.5% in the season). We also talk about the team with an AST/TO ratio of 1.2 (the lowest in the league). Yiannis Sfairopoulos is waiting for the return of Spanoulis, who is not in the desirable condition. It's a delicate situation management-wise since the team is very dependable on their captain/main creator in half court and needs his absolute best (physically and mentally) in order to be productive; however, the risk of relapse dictates his staying off the court and slows down the process of his return. The pair of Papanikolaou-Milutinov (both in excellent condition) gives the team a healthy status and they make up the new weapon of the Reds.
Fenerbahce (17-9)
In Hoopfellas Power Rankings 4: 4
Offensive Rating-Defensive Rating:111.3-108.6 
Pace: 69.0
The lack of this extra-guard that Fenerbahce needed, according to this page, finally cost them the chance to actively chase one of the first two positions. Just look at what is happening now that Sloukas is out and Bogdanovic is injured (luckily for the Turks, it is nothing too serious). Nunally is not Higgins (CSKA) to move up to "one" and plug the hole. Fener has improved their defense and achieved two great road wins in Bamberg and Kaunas. However, what they do not get credit for by most is that they have one of the most efficient offenses in the league. The way they produce close-range execution opportunities (3.5 meters or less) is unique.
Panathinaikos (15-11)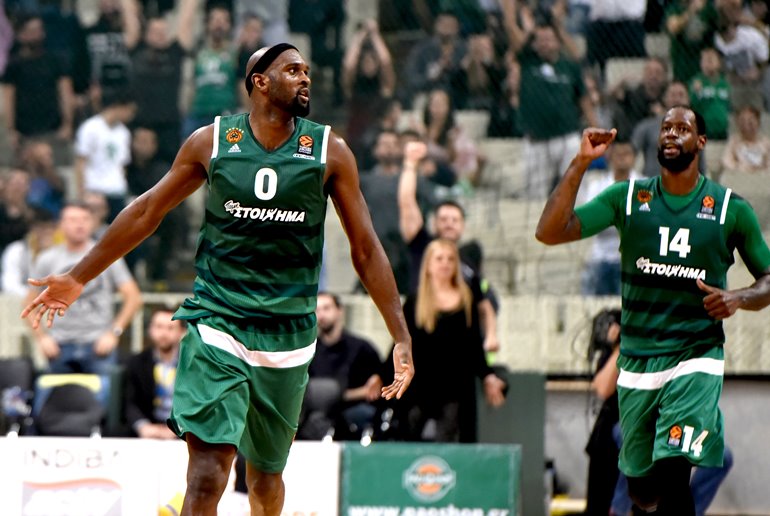 In Hoopfellas Power Rankings 4: 5 (tie)
Offensive Rating-Defensive Rating: 110.0-107.5
Pace: 69.1
The good condition in which James Gist returned is the best news for Xavi Pascual. The biggest advantage (besides the American's ability to play PnR and defend anywhere in the court) that comes with his comeback is the defensive upgrade of Panathinaikos at the final stretch of closed games that, as a rule, go to one on one. This is where Gist can make the difference. Just remember how cynically the opponent coaches aimed Bouroussis' feet on the middle lane, which had an adverse impact on the Greens Maybe now Panathinaikos is able to show a more efficient side closing games away from OAKA. Mike James of the 17.9 points (66% in two pointers, amazing for a player of his body type) in January (until 9/2) has dropped to 7.8. The amazing Singleton remains consistent, shooting three pointers with 48% (31.6% last year) in the season (16.8 points-6.8 rebounds and 17/27 three pointers in the last 6 matches). Calathes poses a question, as his inability to connect with the basket messes with his head and affects his overall court behavior, which leads to Pascual placing his trust more on Nikos Pappas in the final minutes. Panathinaikos has created paths in order to survive without Kalathes' presence in the offense even if they are linked to their Americans players' difficulty to be matched on one on one situations.
.
-Baskonia (15-11)
In Hoopfellas Power Rankings 4: 7
Offensive Rating-Defensive Rating: 110.9-109.1
Pace: 72.9
I confess that I admired the way Baskonia reacted when suddenly, on the night of February 24th and after the defeat (the third back-to-back in the league) in Istanbul from Anadolu, the situation changed and their qualification was at stake. Both at Fener's home as well as in Vitoria against CSKA, the Basques were really intense taking control of two extremely difficult games through their defense and athletic excellence. Credit to Sito. When a team playing with their back against the wall revs up, they have a good coach above all. Kim Tillie, who has 13.0 points with 17/22 two pointers-5/10 three pointers, 3.6 rebounds and 1.5 steals in the last 4 matches, is super. Because Utah ..
Crvena Zvezda (15-11)
In Hoopfellas Power Rankings 4: 5 (tie)
Offensive Rating-Defensive Rating: 105.3-104.4
Pace: 71.1
Jovic's injury was a blow for Crvena Zvezda, but at the same time it was a good opportunity for the Serbians to show that they are a true team who are able to cover any gap through cooperation. It has also proven the great knowledge of his roster that coach Radonjic has, an advantage that enables him to adapt to each game with internal changes at a role level without interfering with the coherence of the team. Charles Jenkins has now come forward as a leading guard, having 12.5 points, 3.7 assists and 1.5 steals in the last 6 matches. Beyond any considerations to evaluate the subsequent matches, Crvena Zvezda has proven "hard-shelled" when they had to play under pressure. And chances are that they will continue to do so..
Anadolu Efes (13-13)
In Hoopfellas Power Rankings 4: 8
Offensive Rating-Defensive Rating: 113.1-112.8
Pace: 73.7
I've thought about writing a book someday on the so-called Anadolu mentality (I've called dibs on the term..) which constantly appears and perpetuates in time, accompanying this organization. No Bet on anything.. This is why Velimir Perasovic's job is much more difficult compared to Vitoria where he found an organization whose culture perfectly matched his own. Anadolu have nevertheless started fighting back, counting 5 wins in the last 6 matches and if it weren't for the "blackout night" against Brose, we would be talking on a whole different basis right now. The Turkish team plays Up tempo basketball, their priority being to outscore the opponent, and this is why they are having trouble winning different paced games. When the opponent defense allows less than 80, everything fades away..  The pair of Brown-Dunston is in good condition while the Xavier forward has had 15.0 points and 5.7 rebounds in the last 6 matches.
Zalgiris Kaunas (12-14)
In Hoopfellas Power Rankings 4: 9
Offensive Rating-Defensive Rating:112.6-115.4 
Pace: 69.0
The Hoosiers of this year's Euroleague. This year's Zalgiris is one of the best coaching jobs I've seen in the tournament lately. I'm not saying that Saras is the next king of the benches or that he is one step away from the coaching elite (this is a long way that passes outside Kaunas). I mean exactly what I 've written.  Their Fundamental offense has taken the best from players with no significant productive abilities at this level. The lack of athleticism is their defense's main problem and, in the end, this may what will cost them at the finishing line. Westermann is outstanding..
–Darussafaka Dogus (12-14)
In Hoopfellas Power Rankings 4: 10
Offensive Rating-Defensive Rating:111.1-111.5 
Pace: 70.6
It's bad but what matters more right now for the basketball team of Darussafaka, at the most critical point of the season, is the impending moving of their main sponsor to Fenerbahce and the chain reactions it will bring on. Just for a bit, let's get into the emotional membrane of a "single-use team" (and also have Zizic telling you that he will definitely be in Boston in the summer). Under these circumstances, Blatt is trying to keep his players concentrated and high-spirited in the pursuit of turning things over. The Wanamaker-Clyburn-Zizic trio is strong. Darussafaka aims to get at least three wins (they have CSKA-Brose on the road and Galata-Crvena home) putting their hopes on Anadolu's tough program (Zalgiris-Real on the road, Fener-Olympiacos at home) and a slip from Crvena Zvezda.
Brose Baskets (9-17)
In Hoopfellas Power Rankings 4: 10 (tie)
Offensive Rating-Defensive Rating: 112.5-113.0
Pace: 70.3
After their loss by Zalgiris at home, Bamberg realised that they have lost their chance to be on the top-8. Strelnieks' injury has cost the team more than expected, and they have lost an important point of reference in their well-structured offense, as well as leadership (11.7 PTS-3.5 AST, 45.9% 3PT). Trinkieri has turned to Nikolic and Lo (who is doing quite well for his first season at this level), and he has kept Zisis with a new contract, having ones less problem for this summer. They have a good schedule to close the season, as they have three home games and one on the road, at Milan.
Barcelona (10-16)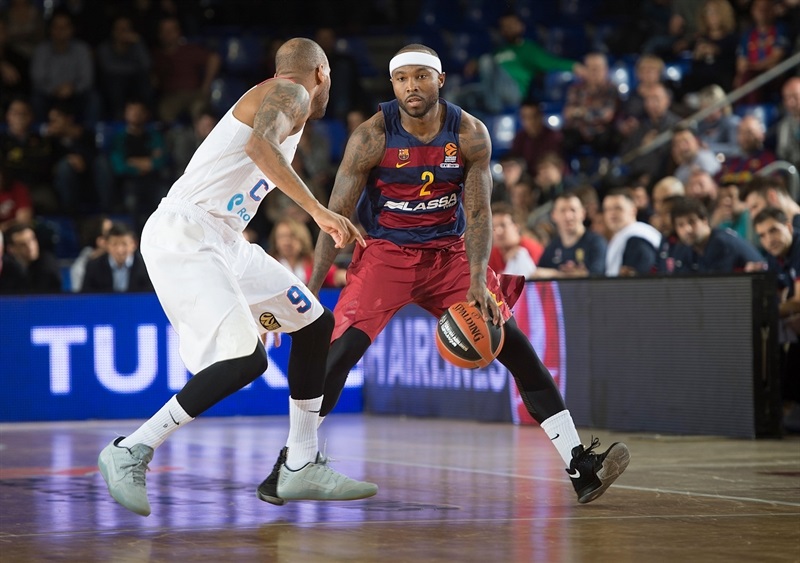 In Hoopfellas Power Rankings 4: 12
Offensive Rating-Defensive Rating: 103.7-109.2
Pace: 69.1
Barcelona is heavy, slow and old. Although they have the impressive 67% on AST% (1st in the league), their half court offense does not have the relevant execution, so their execution is inefficient. Rice is "trapped" and poses great questions to Bartsokas in regards to him choosing an excellent open court playmaker for a low pace team. Finding a modus operandi for this excellent guard, in order for him to start producing is one of the key objectives of the season for the Catalans. Perperoglou and Claver have been upping their game.
Galatasaray (9-17)
In Hoopfellas Power Rankings 4: 14 (tie)
Offensive Rating-Defensive Rating: 109.4-115.5
Pace: 71.7
Ok, close your eyes and assess Galata's talent in relation to other teams in the league, without considering the narrow limits of the team and the effect of their coach in their game. Maybe we would be seeing better things in another club with another coach. Ataman's team has its own internal problems, although lately they have been performing better than any other time, as they have 3 wins in the last 5 matches, two of which on the road (the first ones this season). It's no coincidence that at this point of the season last year Galatasarai upped their performance (playing more small-ball with Shilb-Micoc at forwards next to Lasme) and managed to win the Eurocup. A team that shoots 40% on three pointers, has at least 20 assists each night (AST/TO 1.6, an excellent number), and has 54.7% eFG% is sure to do some things right. On the other hand, what they are not doing right (especially on defense) are much more. Tuys has been having a great season (10.2 PTS – 69% on 2PT) and he is making his comeback after his poor Anadolu interval.
Maccabi Tel Aviv (9-17)
In Hoopfellas Power Rankings 4: 16
Offensive Rating-Defensive Rating: 107.2-114.0
Pace: 73.2
Without Goudelock-Miller, Maccabi is the weakest team in the league. The Israelis are in this hard place, where their coach is working with players whose style is far from what he wants to play. The season will be hard for Bagatskis, who wants to create something (offensive philosophy, locker room, professionalism) for the new season, but this won't be easy. Maccabi will need a total reconstruction for the next season.
Unics (7-19)
In Hoopfellas Power Rankings 4: 13
Offensive Rating-Defensive Rating: 110.2-116.4
Pace: 69.5
Uniks have 9 losses in a row, but they have fought every game, and only lost hands down to Olympacos. Langford is a highlight of his own for the competition (22.5 PTS – 3.7 AST), and Colom has 13.8 points and 7.0 assists in the last 5 games. Coach Pashutin saw Ponkrashov coming back and is giving more time to the Russian players (Antipov, Panin), in order to gain as much as he can from this year's great experience. Uniks has been struggling with defense since the start of the year, and they have fallen back to 5th place in VTB, where they have only won 2 out of the last 9 games.
EA7 (7-19)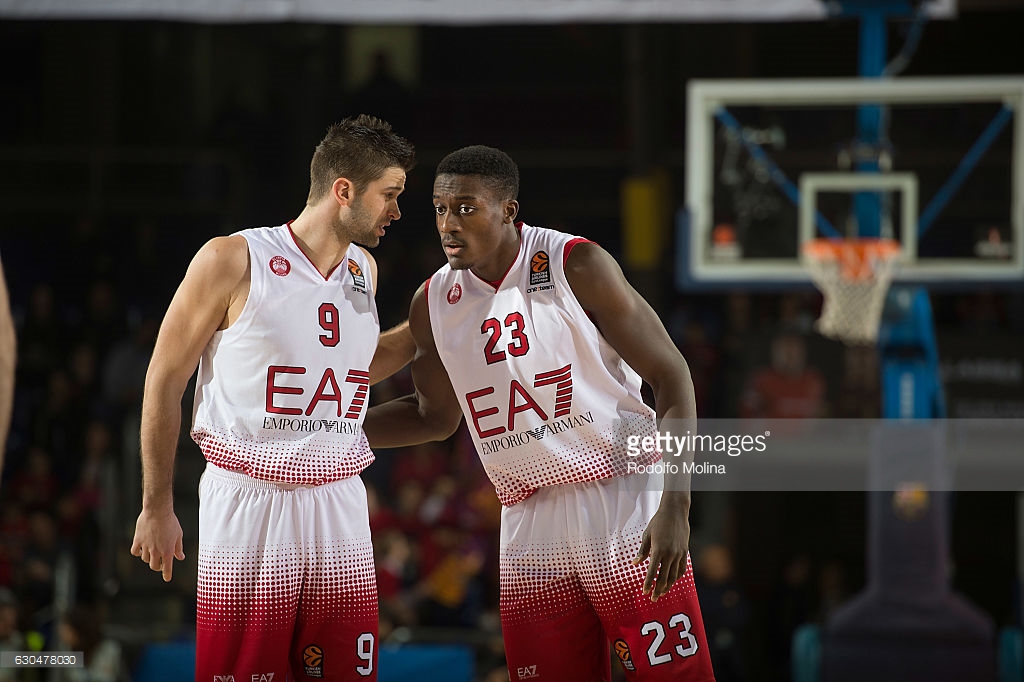 In Hoopfellas Power Rankings 4: 14 (tie)
Offensive Rating-Defensive Rating: 110.6-118.9
Pace: 73.7
Despite the five losses in a row and OAKA coming up, Milan is gaining things from this period, as coach Repesa is using experiential learning methods. The Croatian coach has been giving more minutes to the Italian players (Abass, Cinciarini, Pascolo, Fontecchio) and they players he is counting on for the next season. Abass (we talked about him in the summer) may become Armani's next leader and it goes without saying that he should be getting starter minutes. These games and the period until the end of the regular season may be very helpful for Milan, in order to work on and prepare a core of players for the new season. The result is not that important.
P.S.: Honestly… Milos has turned things around with 2 three pointers and an assist. CSKA is stinging in the final seconds, and they go in front. Why put Teodosic on Larkin? The same Larkin that a few moments ago has scored the (possibly) drive of the season on Hines and is well known for his ability to close games. I never understood that.
(translated by: George-Orestis Zoumpos)