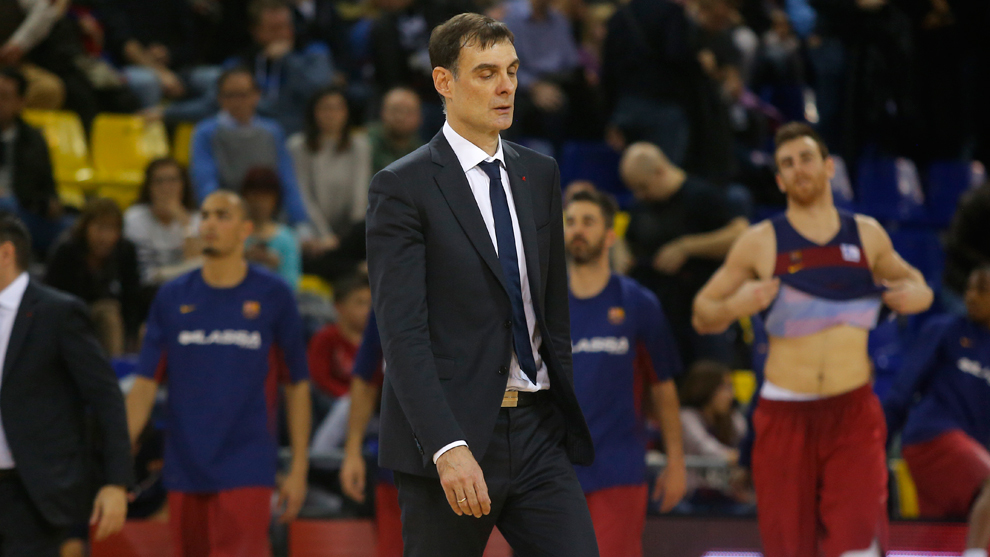 The greatest triumphs of propaganda have been achieved not by acting, but by omitting. Truth is important, but, from a practical viewpoint, hiding the truth is even more so.The Catalans are experiencing more intensely the feeling of a "bad season" at Palau Blaugrana, however, very few focus on the real sources of the problem. Hoopfellas sheds light to the Barcelona situation.
Once the Egyptians built pyramids. The Greeks built the Parthenon. Europeans built their amazing cathedrals during the Middle Ages. The Americans built their incredible skyscrapers. Coach Bartsokas built Euroleague basketball rosters.
Today, after a season at Krasnodar, where he got extremely close to a triumph , he feels doubt knocking on his door in a situation that is his dream job.
Barcelona's performance in the previous Euroleague game (before last night's 92-72 against Manresa) against Galata was not just a bad night, nor a bad gameplan from the coaching staff, or the players' failure to execute that plan. The problem is deeper. Barcelona is "ill" and have been dragging their illness within a toxic (for them) situation for quite some time now. At this point the people's reactions have put more pressure on everyone, from the front office to the last person in the coaching staff. What is really happening though? Is this unnatural or realistic?
Great changes: In order to build, you have to dismantle…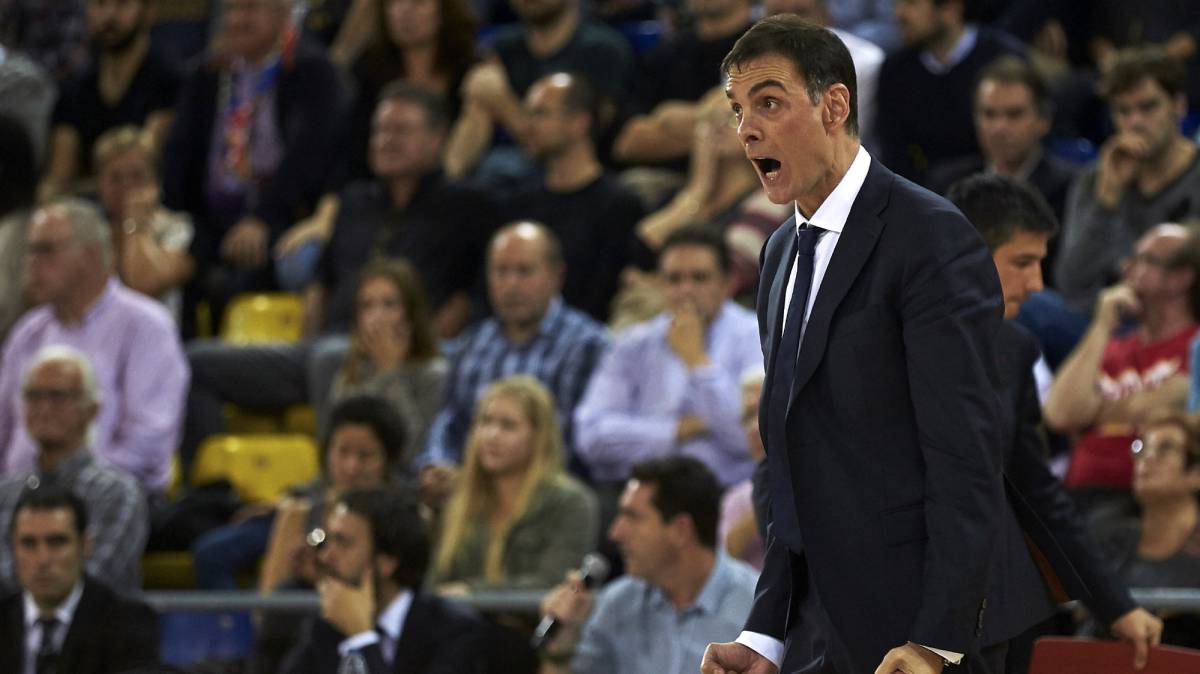 George Bartsokas beat Barcelona last year and did not allow them to get to the Final 4. Barcelona had many problems in areas they used to be strong: defence and rebounding. At the same time, there was a strong feeling of wanting something fresh, a change that would regenerate the cells of the basketball section at Palau Blaugrana. The 52 year old coach was deemed the most appropriate person to improve the team in these areas aiming to change their character in the second half of the season and the title games.
We have pointed out the coach's effort to change the nature of Barcelona's defence under the guidance of coach Bartsokas, and it is obvious that there is an intention to give the team a more aggressive character and bring another culture to Palau Blaugrana. They would not be an artistic team, but a fighting team. However, in the "city of artists" the culture the coach was bringing with him is not a radical change, but a painful shock on Barcelona's basketball section, which is used to other norms. This is a complex procedure that takes time. On one hand, the team's ability to add players and satisfy what the coach wants has been a matter of discussion, but, on the other hand it is not easy for a coach to do what he has in mind, when there is already a 9 player roster when he joins the team, especially if these players have entirely different ideals. Last year at Krasnodar, he chose 5 out of the 7 core players of the team in another situation altogether.
Good thinking, bad placement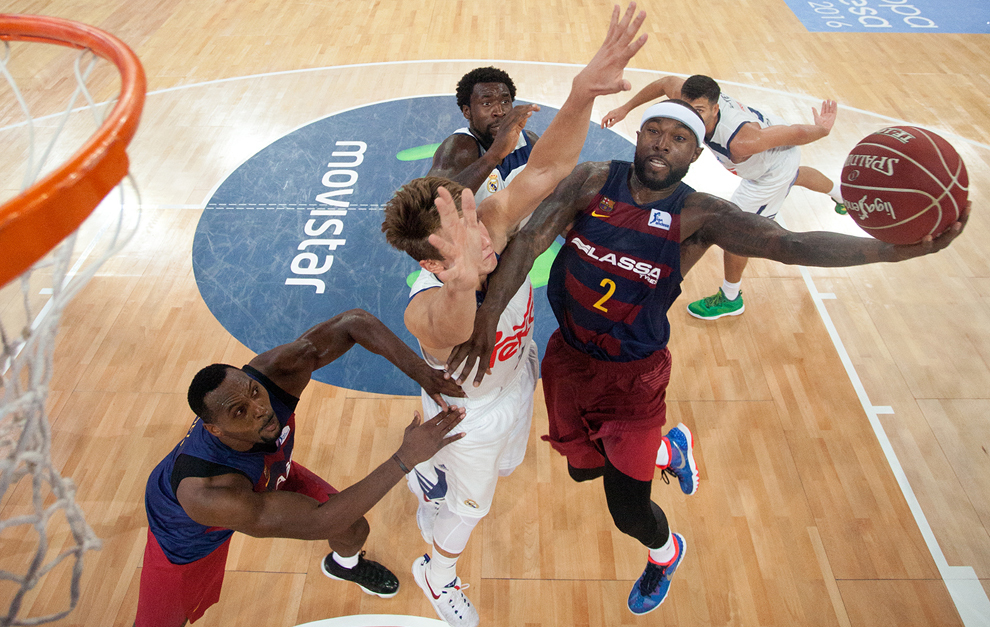 Tyrece Rice is an experienced player. He is one of the very few guards that can take over the game and bring their opponent to their knees when he starts his engines. The F4 in Milan gave him the contract –if not the label -of a proven winner. The American guard played excellent basketball at Moscow, where together with Petteri Coponen, they were the Khimki's driving force, as they are two guards that are excellent in creating for their teammates and execute through personal plays. The fun to watch offense of Khimki, looked like a train which goes in the rights track with these guards. Correct… Coach Bartsokas invested in this image, and the chemistry these two players had developed, and he believed that he would be able to count on them for the new Barcelona offense. The screenplay's adaptation to the cinema was not that simple and it was presented with certain difficulties.
Both David Blatt's Maccabi and Khimki were a completely different environment from the one coach Bartsokas is trying to establish in Barcelona since last summer. They have major differences to what this year's Barcelona is playing; this is not turning a page, but altering the book altogether. Rimas Kurtinaitis' Khimki was methodically one of the best-structured offences in Europe. They relied on the principle "the ball travels faster than a pair of feet" and built an offence which was, without a hint of exaggeration, a mixture of Passing-Spacing & Movement, like the one Brose is playing today in half court and the fast pace of CSKA, playing in a high tempo and relying on Rice's ability to make the fast break in conjunction with the ability of his teammates to run the court "together" (top in deploying). All the players that went to the Moscow region that year were chosen to serve a specific purpose in Kurtinaitis' plan. Big guys such as Augustine, Paul Davis, Monya, Loncar, floor spacers such as KC Rivers-Fridzon, playmakers with the ability to both create and execute (Sved, Koponen, Rice). Clearly a different environment both competitively and emotionally (in regards to pressure and expectations)
This year, Rice is asked to function in a different environment, which does not stress his main skills. He has less chances to run and create in the open court, whereas in set basketball, poor spacing (especially since Tomic's performance is in free fall) and the increased amount of turnovers (derived from the fact that the players have not yet learned to function together and play next to each other). The American does not have the final step of Mike James in order to get to the rim. He is, however, extremely agile in the open court, even when he does not score. After Renfroe was added, and following the nights where Rice's wreckage hit rock bottom, as Barcelona completely depended on him in the final minutes of the games, I was convinced that the coach would try the guard pair of Renfroe-Koponen in the starting unit, which can put more pressure on the ball and maybe circulate the ball faster in half court. We did not see that happen. Maybe (just maybe) the coach should process the idea of giving Rice a 6th player role, without decreasing his playing time.
Post Presence What..?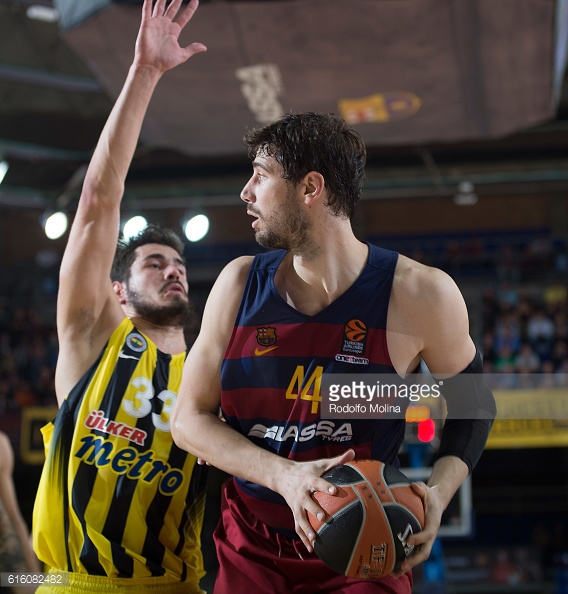 It's a fact that coach George Bartsokas' strengths were never associated with the creation of a very effective diverse offence. He had never showed anything complex in this part, and he was never an offensive minded guru who would build an offense that would open one door after the other, where movement would be harmonious and would have deep roots of fundamentals. He relies more on the release of offensive energy through defence, in the exemplary execution of situations in the weak side or the PnR and mainly on the individual ability of his players, who preferably should "be able to shoot and pass properly". Compared to the previous regime at Barcelona, his offensive philosophy represents a simpler, more direct approach, which is faster to learn. How easy is it, when the ground where you intend to sow is not fertile…?

In Barcelona, the fans and mainly the athletes themselves are used to a totally different competitive context. They are used to watch a good offense that is based on certain principles and teams that execute quickly both in the open court and half court. It is written in their DNA "quality team offense and the player's individual talent becomes part of the team ". They like artists, not macho fighters. The change in what they are watching is a "poor image" of this "poor" period and this is what concerns them the most. Before the … goodbye waving, especially at a time when Barcelona was having players come back from injuries and showed signs of a comeback, I had pointed out that their limited offense is what bothers more in Barcelona, not the bad results for a crowd that is used to (and demands) to see a good show. This is of course subjective. This is my two cents, for what they're worth. A good show may mean hustle plays, passion, simple albeit correct cooperations. The answer always varies depending on the mentality of the crowd and the identity the organisation has established.

Barcelona 2015-16                                                     Barcelona 2016-17
          70.3                                    PACE                                    68.9
        111,0                            OFF RATING                            105,0
        53.8                                    eFG%                                     52.2
        105,3                         DEF RATING                              110.2
 
These numbers are not listed to compare the work of a coach that is on the bench for almost a decade to a coach that replaced him a few months ago, but to show the difference of how an average fan of the Catalan team sees it (in regards to what is offered). Coach Bartsokas has almost never effectively worked with Post-5s like Tomic. He got to a city and a situation where the team relied on a Heavy Post Offence in order to establish their offensive production and he knew that he would face certain difficulties in order to change things. The simpler, less complicated and with fewer offensive abilities roster of Krasnodar is not the same as the one he found in Barcelona, where there are many good scorers (without athleticism, not the most physical players and not the best defenders) and certain offensive characteristics, which he was expected to combine properly, mix all these ingredients and make a good dish. So, when your offensive philosophy is connected with certain situations and is not versatile, it is not easy to absorb all these characteristics and find an active role for all the players in your offense. It is much more difficult than in cases where you have two or three scorers and a few soldiers to support them and secure them by playing in a certain way with roles being clear.
Lack of athleticism and "thirst"…
Last year, Barcelona showed signs of concern in areas that used to be the pillars of their game, such as defence and rebounding, and, as we pointed out earlier, the coach's resume would guarantee improvement in certain areas, which in title matches (especially in the Euroleague) are essential. However…
For coach Bartsokas this offseason there was the problem that he found players that were important for the organisation, who:
-most of them did not have the "thirst" to go for the top, being over the hill in their carriers AND
-their presence required minutes that had their offensive, not their defensive performance as a point of reference.
The "four Spanish players" rule "tightened the rope" around the Catalan team's neck; they paid more than he was worth for Claver, they lost early the facilitator, Ribas, who provided balance for their backcourt and they were forced to rely (yet again and again and again) on the pair of Navaro-Oleson (36 and 33 years old). Under normal circumstances each of the former stars of the team (Navaro is the team itself, not just a star…) would play the role of the fifth guard in this year's backcourt, where La Bomba plays for 16 minutes and Oleason for 21.9 minutes, with everything that comes with that.
For Barcelona, in the competitive part (in the financial there was a profit) the fact that they lost two players like Satoranski and Abrines, who crossed over the Atlantic last year, from their backcourt was a great loss. Their absence left a great void in the physical/athletic package and the freshness they brought to the backcourt, and that void was never covered. Two guards that brought size, pace, defensive stops and both half court and transition execution, but mainly two players in a great age, away from lacking the "thirst" of winning and constant recognition. The new day has already come at Palau Blaugrana and it finds Beracelona wearing the same worn-out clothes…

At the same time, the Catalans, much to everyone's surpsise, kept two light 4s with face up game and peripheral execution (Doelman, Vezeknov), while Claver moves to "3" in order to cover the absence of a defensive stopper in a position where the team has a void, which seems to be there on purpose (but wrongfully, as it turns out) and is not covered in order for everyone to fit in the rotation, by playing sometimes Big and sometimes Small, which results in the team not finding their rythm. Barcelona's frontcourt is Soft in the paint, and this is what restricts them from being more physical in their defence and put the pressure by putting their hand on the opponent. Ante Tomic is the tragic figure, like last year for a long while (you do remember our discussion, right?), and his stats in the last 5 Euroleague games are 3.2 points with 6/24 shots (and 7.9 rebounds)… I sincerely don't know if Faverani was the coach's decision, whereas Diagne's return was deemed necessary.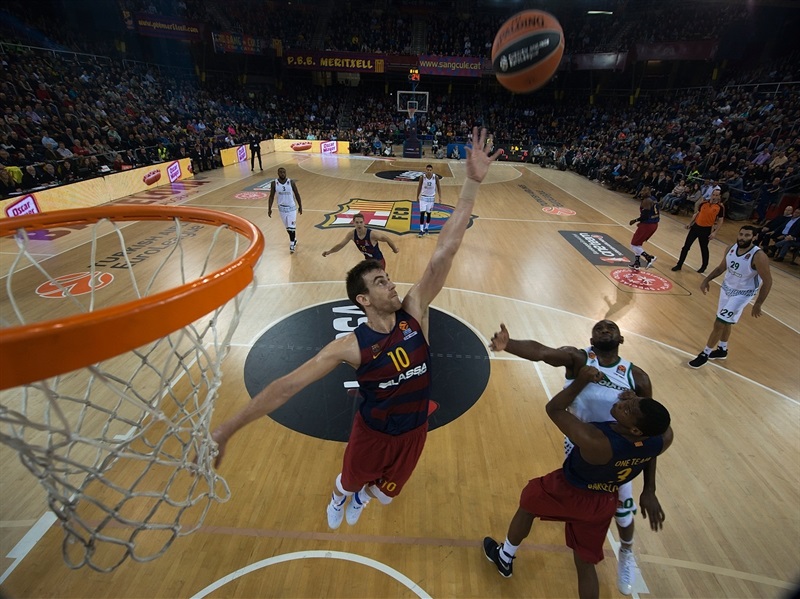 Under these circumstances and taking into account the constant injuries they have had to face so far, it has been difficult to gradually build piece-by-piece a good defence, which was the key for the coach's success last year at Krasnodar. Remember Bartsokas' view on how difficult it is to convince a Russian player to play concentrated defence for 40 minutes (which was his biggest problem when he got the job in western Russia.
To sum up, gentlemen, the coach is trying to radically change the psyche of this organisation. This is the reason why what we see Barcelona play at this time looks "ugly". Weird… If coach Bartsokas can make it and keep his position, he may be able to set the stage for something better, healthier and most of all different from what people are used to see in the next season and focus on ACB for this year. Just remember Fener's basketball in Obradovic's first season in Istanbul to understand the hardships the Greek coach has to face in order to establish his own competitive principles in an environment with a different culture. It won't be easy. However, every radical change, especially in an organisation with tradition, a certain basketball identity, is a difficult task. Nevertheless, seeing a Greek coach being at the head of the "legend" of Catalonia is important. Coach, I hope (and secretly expect) that this time you will not "be the change you want to see".
 Bring back that lovin' feelin'..
P.S: MSG had its worst experience with what happened in the Clippers game, however the way the Knicks managed the situation by banning the legendary Charles Oakley was even worse. Dolan is a "sickness". He also is (as I have repeatedly mentioned in the past) the main reason for the team not being able to do better for years. Oakley (whatever he did that night) is not the one that "needs help" in this case. The Garden (not its employees, but the Knicks fans) has already made its mind. They are the same people that would name their dogs … Oakley in the 90s out of their love for the player. The fact that Dolan rallied Latrell Sprewell and Larry Johnson to sit next to him (the first one had directly cursed at him in 2003 after his trade) in the last game, in order to get sympathy look like he thinks the Knicks fans are fools. Maybe what happened with Oakley will be the beginning of his end for this organisation. If this happens, dear Charles, you will be made an even greater hero…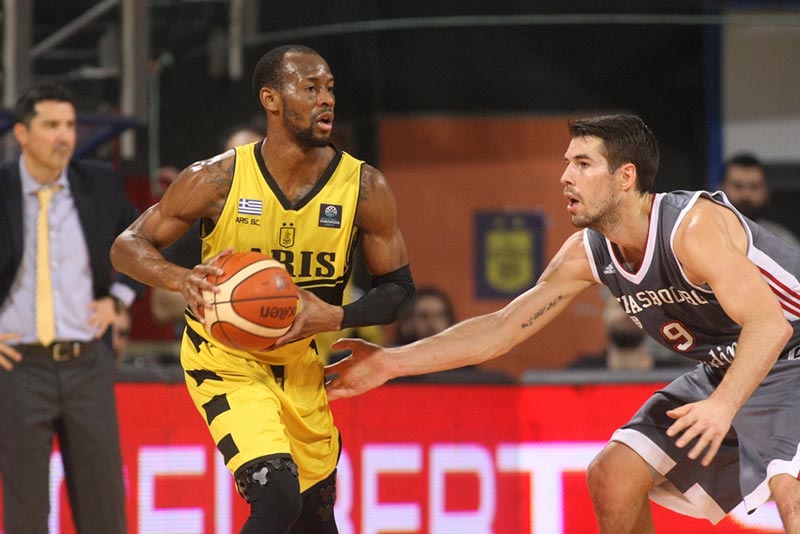 P.S.1: Aris Thessaloniki had a great victory by playing excellent basketball against Strasburg. The point difference gives them an advantage, but I repeat that they have to go to Alsace ready to play defense. A major problem for the Yellows is their entry pass in the paint. They find it very difficult to properly enter the ball in the low post throughout the season and, yes, the absence of proper playmaking has been a major factor in this. I hop Lucas and his experience will help…
P.S.2: Basketball slang should add the term Anadolu-mentality. The mentality of a club that tries to step up into the "elite" is one of a kind, but in a magic way it still manages to affect their own employees, regardless of the individual players, with the …. Anadolu-mentality. We will talk about this again in good time.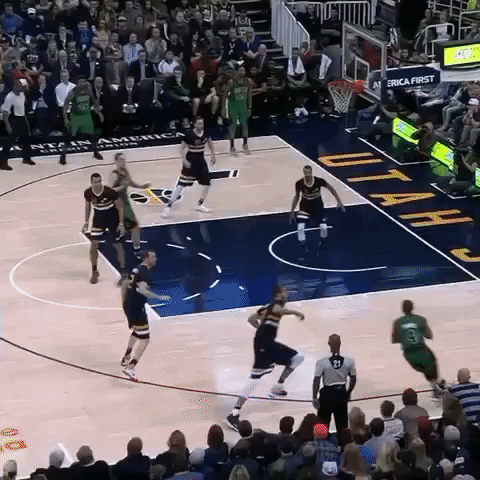 P.S.3: It's time…
P.S.4: Unfortunately no… I would very much like to see Dimitris Itoudis walk the path of David Blatt in FIBA Basketball, but the timing wasn't ideal. Our National Team deserves the services of the best coach of our school, and the CSKA coach would be a really great choice, as he has the status and the personality to inspire younger players. What can we do now? We 'll take a look at it together soon…

Translated by: George-Orestis Zoumpos
Jim Conway